---
Summary
There were 750 new cases of eye cancer in the UK in 2014, that's around 2 cases diagnosed every day. It is now widely accepted that melanoma is better treated by a multifaceted combination therapy strategy. Aside from surgery, radiotherapies are currently available for ocular melanoma; particle beam, transpupillary thermotherapy, laser photocoagulation, gamma knife stereotactic radiosurgery and local surgical resection. More recently Photodynamic Therapy (PDT) is emerging as a promising alternative. As the mechanism of action for PDT is very different to each of these three therapies, the potential for enhanced efficacy with any of these combinations is available. Photodynamic Therapy (PDT) is a treatment modality involving three components; a photosensitiser (PS), light and molecular oxygen. These agents are non-toxic alone, but when combined trigger reactive-oxygen species (ROS) generation resulting in oxidative stress and cytotoxicity. PDT is beneficial in reducing the occurrence of tumour resistance as multiple forms of ROS are produced simultaneously. The main problem with PDT is getting the light to the appropriate depth of penetration, with melanoma in particular difficult to penetrate.
This research proposes a novel formulation of a combination therapy for ocular melanoma to include a photosensitising (PS) agent alongside a targeting antimicrobial peptide (AMP) encapsulated within a nanoparticle for enhanced delivery. The applicants have previously shown Rose Bengal (RB) to be an efficient PS for use in PDT, an efficacy that can be further enhanced by specific cell targeting. As a result of cellular heterogeneity in tumours, AMPs have emerged as a novel means of enabling transmembrane delivery of active agents. We intend to exploit them in order to provide targeted delivery of the AMP conjugated to RB. Because of tumour immune suppression, we will also exploit novel immunotherapeutics in combination with our PDT-based approach. Finally, with the use of nanotechnologies, this research will investigate the ability to deliver this enhanced treatment therapy as a topical suspension for ocular delivery. If successful we would be broadening the treatment options for patients with melanoma by providing both targeted neoadjuvant and adjuvant options.
Overall Aim: Develop the potential of PDT and other targeted synergistic therapies for the adjuvant and neoadjuvant treatment of ocular melanoma (OM) using nano/micro particles for enhanced delivery. Specific Aim 1: Establish the efficacy of RB-(KLAKLAK)2 conjugate and daylight PDT in OM cells. Specific aim 2: Investigate the potential of synergistic effect by combining PDT with chemo- and immunotherapies for concomitant delivery. Specific Aim 3: Formulation of therapies into a suitable drug delivery system and subsequent cellular uptake studies. Specific Aim 4: Utilising an ex-vivo ocular model to establish the effectiveness of the drug delivery system.
---
Essential criteria
Upper Second Class Honours (2:1) Degree or equivalent from a UK institution (or overseas award deemed to be equivalent via UK NARIC)
Sound understanding of subject area as evidenced by a comprehensive research proposal
A comprehensive and articulate personal statement
---
Desirable Criteria
If the University receives a large number of applicants for the project, the following desirable criteria may be applied to shortlist applicants for interview.
First Class Honours (1st) Degree
Masters at 65%
Completion of Masters at a level equivalent to commendation or distinction at Ulster
Research project completion within taught Masters degree or MRES
Experience using research methods or other approaches relevant to the subject domain
Work experience relevant to the proposed project
Publications - peer-reviewed
Experience of presentation of research findings
---
Funding
Vice Chancellors Research Scholarships (VCRS)

The scholarships will cover tuition fees and a maintenance award of £14,777 per annum for three years (subject to satisfactory academic performance). Applications are invited from UK, European Union and overseas students.

DFE

The scholarship will cover tuition fees at the Home rate and a maintenance allowance of £ 14,777 per annum for three years. EU applicants will only be eligible for the fees component of the studentship (no maintenance award is provided).  For Non EU nationals the candidate must be "settled" in the UK.
---
Other information
---
The Doctoral College at Ulster University
---
Reviews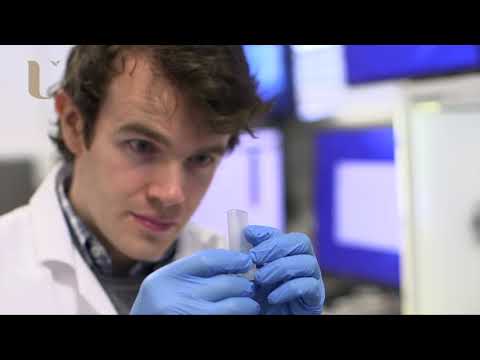 My experience has been great and the people that I have worked with have been amazing
Kieran O'Donnell - 3D printing of biological cells for tissue engineering applications
Watch Video
---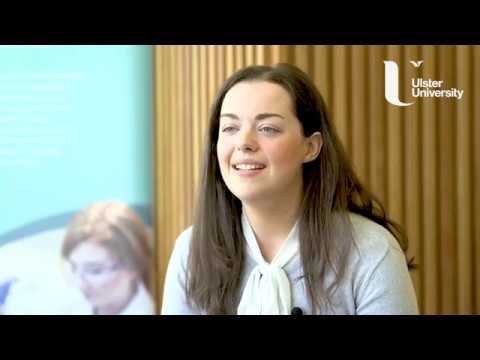 Completing the MRes provided me with a lot of different skills, particularly in research methods and lab skills.
Michelle Clements Clements - MRes - Life and Health Sciences
Watch Video
---
Throughout my PhD I've been provided with continuous support and guidance by my supervisors and the staff at the University.I've also received many opportunities to further enhance my professional development in the form of teaching experience and presenting my work at conferences which will aid in my pursuit of a career in academia or industry.
William Crowe
---