Funded PhD Opportunity

Corruption, Urbanisation and Land Grabbing: Understanding and Reforming Illicit Real-Property Markets

This opportunity is now closed.
This project is funded by: Horizon 2020 Programme, European Union
Subjects: Social Work and Social Policy and Social Work and Social Policy
Summary
How the urbanisation process unfolds, creating and recreating built environments, transport infrastructure, and communication pathways, has serious consequences for residents, businesses, and the environment. Because of these serious implications, the urbanisation process is governed by intricate administrative procedures and policies that attempt to balance competing interests and agendas. How these governmental mediations shape the urbanisation process will potentially impact upon the life of the millions who rely on built environments to access essential goods and services. They also have major implication for commercial actors speculating on price-shifts in real property markets.
Where material tensions emerge between built environments as a condensed site of use values, and a lucrative target for commercial speculation, corruption becomes a powerful lever which investors can employ to improperly influence urban policy and administration. While there has been research interest in this phenomena on the margins of policy, public administration, criminology, urban studies, and development studies, little primary research has been conducted on how developer coalitions, working with a facilitating class of fixers, lawyers, and other white-collar officials, corrupt property markets and physical planning to gain access, at discounted rate to lucrative real assets.
This dearth of primary research stands in notable contrast to the significant impact this dynamic has on the form, scale and inclusivity of urban spaces globally. A core challenge besetting this research agenda, is the opaque nature of corruption. The exemplary sampling method becomes a helpful device for expanding knowledge in this unfavourable context. Exemplary sampling involves the selection of case studies that are broadly representative of a wider population, but which are distinct because the researcher has access for one reason or another to a rich body of data that would not ordinarily exist.
Drawing on the exemplary sampling method, and certain investigative techniques and data-modelling tools, this PhD project will conduct a pioneering case study that examines the intersection between policy, public administration and real-property markets that stimulated a black economy in land in the British Overseas Territory, Turks and Caicos Islands (TCI). While the corruption observed in TCI echoes the dynamics observed in a wider population of cases, it has notably been the subject of a Commission of Inquiry, systematic criminal prosecutions, civil asset recovery, and a wide ranging reform agenda. Owing to these powerful conduits, which have stimulated rich informational streams, a rare primary data-set is on offer that will provide one of the most uniquely detailed insights into the criminogenic ways policy, administration and real property markets intersect to produce corrupted forms of urbanisation. Additionally, the TCI case study offers an opportunity to evaluate the impact of systematic effort to address this criminogenic force, through policy and administrative reforms, set alongside justice based initiatives.
For more information, and to apply, please visit the COFUND website https://unialliance.ac.uk/dta/cofund/
Essential Criteria
Upper Second Class Honours (2:1) Degree or equivalent from a UK institution (or overseas award deemed to be equivalent via UK NARIC)
A comprehensive and articulate personal statement
Desirable Criteria
If the University receives a large number of applicants for the project, the following desirable criteria may be applied to shortlist applicants for interview.
First Class Honours (1st) Degree
Experience using research methods or other approaches relevant to the subject domain
Experience of presentation of research findings
Funding
This project is funded by: Horizon 2020 Programme, European Union
Other information
The Doctoral College at Ulster University
Launch of the Doctoral College
Current PhD researchers and an alumnus shared their experiences, career development and the social impact of their work at the launch of the Doctoral College at Ulster University.
Watch Video
Key Dates
Submission Deadline

Friday 12 April 2019

Interview Date

13 June - 4 July 2019
Campus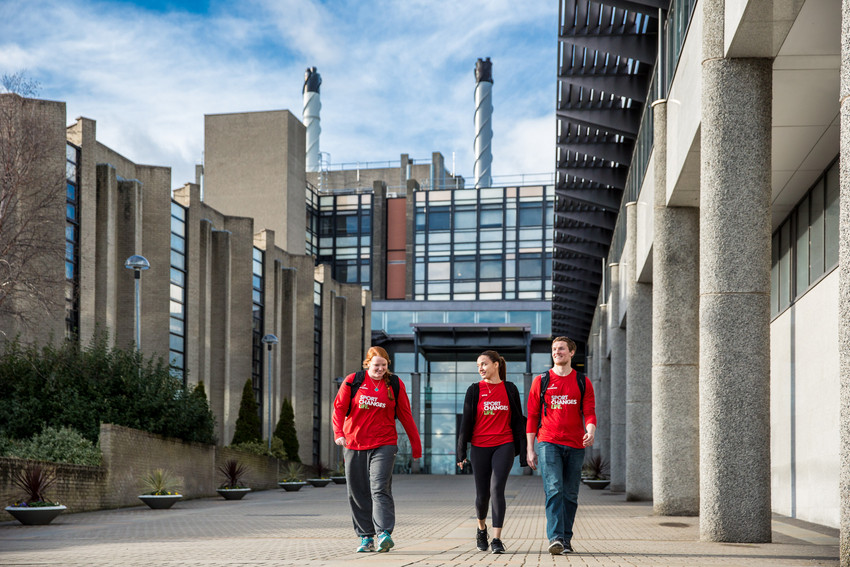 Jordanstown campus
The largest of Ulster's campuses
Contact Supervisor
Other Supervisors