Funded PhD Opportunity

The Confucius Institute and Chinese language education in Northern Ireland: present and future.

This opportunity is now closed.
Subject: Education
Summary
Since 2004 China has set up over 600 Confucius Institutes and Confucius Classroom Hubs to promote Chinese language and culture around the world. The Confucius Institute at Ulster University, set up in 2012, is one of them. It has funded 48 Chinese teachers who roll out lessons in Mandarin Chinese, cultural awareness programmes, events and conferences from their Hub schools across local communities. The Classroom Hubs also work in partnership with a network of other schools across Northern Ireland to support pupils' learning about Chinese language and culture. Despite this impressive number these institutions are surprisingly understudied.
Research with an international context has focused on the influence of Confucius Institutes in terms of spreading information about China and its culture abroad, in particular the concept of 'soft power' ((Hartig, 2010) Starr, 2009); 'image making' (Hartig, 2010) and the internationalization of cultural initiatives (Xin, 2010). In addition, there are case studies of the influence of Confucius institutes in Germany and Australia (Falk, 2010 and 2012). Research carried out within the UK has the teaching and learning of Chinese as its main focus (Hu, 2010; Wang and Higgins, 2008; Wu, 2006; Ruan, Duan and Yun Du, 2015). However, research in schools with a monolingual English majority, situated within a largely monolingual and monocultural society such as Northern Ireland is sparse.
This project aims to fill a gap by exploring the influence of Ulster's Confucius Institute and in particular its Classroom Hubs on the development of Chinese language education and intercultural awareness in NI at different levels of the educational system. There is a potential focus on:
*Motivations of key stakeholders: learners/teachers/managers/parents
*Chinese language education *Intercultural communication/cultural awareness
*Chinese language education at different levels (primary and post primary)
*Teacher, School and Confucius Institute engagement
*Linguistic, school and societal benefits
*Models of Chinese language support
*Proficiency in Chinese
*Chinese teachers as a cultural and linguistic resource
Hartig, F. 2010. Confusion about Confucius Institutes: soft power push or conspiracy? A case study of Confucius Institutes in Germany. Paper presented at Queensland University of Technology, 18th Biennial Conference of the Asian Studies Association of Australia in Adelaide, 5-8 July 2010.
Hartig, F. 2012. Cultural diplomacy with Chinese characteristics: The case of Confucius Institutes in Australia. Communication, Politics & Culture, 45:2.
Hartig, F. 2012. Confucius Institutes and the Rise of China. Journal of Chinese Political Science, 17: 1.
Hu, B. 2010. The challenges of Chinese: a preliminary study of UK learners' perceptions of difficulty. The Language Learning Journal, 38: 1.
Ruan, Y., Duan, X., and X. Yun Dun. 2015. Tasks and learner motivation in learning Chinese as a foreign language. Language, Culture and Curriculum, 28: 2.
Starr, D. 2009. Chinese Language Education in Europe: the Confucius Institute Part 1. European Journal of Education, 44: 1.
Wang L., and L. Higgins. 2008. Mandarin teaching in the UK in 2007: a brief report of teachers' and learners' views. The Language Learning Journal, 36: 1.
Wu , C. J. 2006. Look Who's Talking: Language Choices and Culture of Learning in UK Chinese Classrooms. Language and Education, 20:1.
Essential Criteria
Upper Second Class Honours (2:1) Degree or equivalent from a UK institution (or overseas award deemed to be equivalent via UK NARIC)
Experience using research methods or other approaches relevant to the subject domain
Sound understanding of subject area as evidenced by a comprehensive research proposal
A comprehensive and articulate personal statement
Research proposal of 1500 words detailing aims, objectives, milestones and methodology of the project
Desirable Criteria
If the University receives a large number of applicants for the project, the following desirable criteria may be applied to shortlist applicants for interview.
For VCRS Awards, Masters at 75%
Completion of Masters at a level equivalent to commendation or distinction at Ulster
A comprehensive and articulate personal statement
Funding
Vice Chancellors Research Scholarships (VCRS)

The scholarships will cover tuition fees and a maintenance award of £15,009 per annum for three years (subject to satisfactory academic performance). Applications are invited from UK, European Union and overseas students.

DFE

The scholarship will cover tuition fees at the Home rate and a maintenance allowance of £15,009 per annum for three years. EU applicants will only be eligible for the fees component of the studentship (no maintenance award is provided).  For Non EU nationals the candidate must be "settled" in the UK.
Other information
The Doctoral College at Ulster University
Launch of the Doctoral College
Current PhD researchers and an alumnus shared their experiences, career development and the social impact of their work at the launch of the Doctoral College at Ulster University.
Watch Video
Key Dates
Submission Deadline

Monday 18 February 2019

Interview Date

March 2019
Campus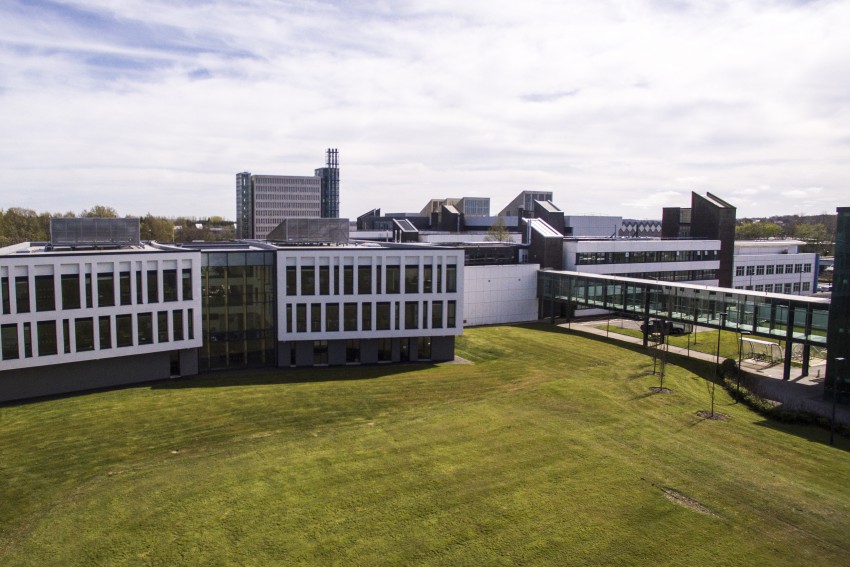 Coleraine campus
Our coastal and riverside campus focussing on science and health
Contact Supervisor
Other Supervisors