---
Summary
Kisspeptin is a 54 amino acid hypothalamic peptide hormone that activates G protein-coupled KISS1 receptors. However, the physiological function of kisspeptin is not confined to the hypothalamus, as the hormone and its receptor are abundantly expressed in various tissues, including the endocrine pancreas. Kisspeptin has been shown to stimulate insulin secretion from beta-cells. Further to this, there is knowledge that kisspeptin can affect cell survival and proliferation. Whether this extends to survival and proliferation of pancreatic beta-cells, with obvious beneficial effects for diabetes, remains to be elucidated. Moreover, further understanding the role of kisspeptin in the pathophysiological progression of diabetes, could uncover important, therapeutically relevant, information.
Kisspeptin is proteolytically processed into several smaller fragments that have been isolated in humans composed of 10, 13 and 14 amino acids. Each of these fragments has a conserved C-terminal region, highlighting this as an important part of the molecule for receptor binding and biological actions. Indeed, all four peptides, kisspeptin 10, 13, 14 and 54, possess the same affinity for the KISS1 receptor, and have been shown to be biologically active. This is particularly encouraging, as smaller peptides are easier to synthesise and formulate, less expensive and much more favourable drug candidates.
Taken together, uncovering the mechanisms involved in kisspeptin degradation, its role in diabetes progression together with the direct effects of kisspeptin and related fragments on beta-cell function and survival could help reveal, an as yet untapped, therapeutic strategy for the treatment of diabetes. This would ultimately be accomplished through synthesis of long-acting kisspeptin related peptides, where the diabetes research group at Ulster have notable relevant experience.
The core objectives of this research project are therefore:
*Determine the full degradation profile of kisspeptin
*Characterise novel and long-acting kisspeptin and kisspeptin fragment peptides
*Assess in vitro biological actions of novel peptides in rodent and human insulin-releasing cell lines (BRIN-BD11 and 1.1B4) and isolated mouse islets under normal and diabetic conditions
*Determine effects of kisspeptin peptides on beta-cell proliferation and apoptosis under normal and diabetic conditions
*Uncover the role of kisspeptin in the progression of diabetes
*Establish in vivo gluco-regulatory and insulin secretory actions of novel peptides
*Determine biological duration of action / toxicity of novel peptides
*Finally, assess beneficial effects of novel peptides alone, and in combination with established antidiabetic drugs, in models of type 2 diabetes with different aetiologies
Together, this PhD project will provide excellent training in a wide range of state-of-the-art research techniques. We are seeking an applicant with good practical laboratory, computer and communication skills and enthusiasm and commitment to work diligently on all aspects of the research project. A background in biomedical sciences, pharmacology or a related subject would be desirable. Informal enquiries to Prof Gault (va.gault@ulster.ac.uk) are welcomed.
---
Essential criteria
Upper Second Class Honours (2:1) Degree or equivalent from a UK institution (or overseas award deemed to be equivalent via UK NARIC)
Sound understanding of subject area as evidenced by a comprehensive research proposal
---
Desirable Criteria
If the University receives a large number of applicants for the project, the following desirable criteria may be applied to shortlist applicants for interview.
First Class Honours (1st) Degree
Masters at 65%
Research project completion within taught Masters degree or MRES
Practice-based research experience and/or dissemination
Experience using research methods or other approaches relevant to the subject domain
Work experience relevant to the proposed project
Publications - peer-reviewed
Experience of presentation of research findings
A comprehensive and articulate personal statement
Relevant professional qualification and/or a Degree in a Health or Health related area
---
Funding
Vice Chancellors Research Scholarships (VCRS)

The scholarships will cover tuition fees and a maintenance award of £14,777 per annum for three years (subject to satisfactory academic performance). Applications are invited from UK, European Union and overseas students.

DFE

The scholarship will cover tuition fees at the Home rate and a maintenance allowance of £ 14,777 per annum for three years. EU applicants will only be eligible for the fees component of the studentship (no maintenance award is provided).  For Non EU nationals the candidate must be "settled" in the UK.
---
Other information
---
The Doctoral College at Ulster University
---
Reviews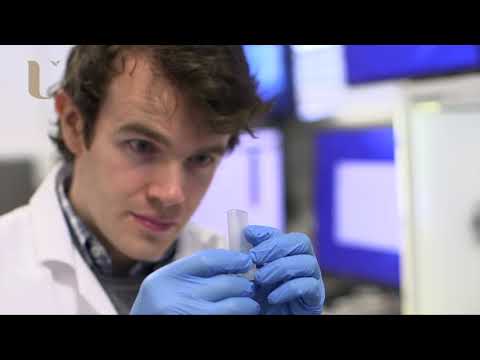 My experience has been great and the people that I have worked with have been amazing
Kieran O'Donnell - 3D printing of biological cells for tissue engineering applications
Watch Video
---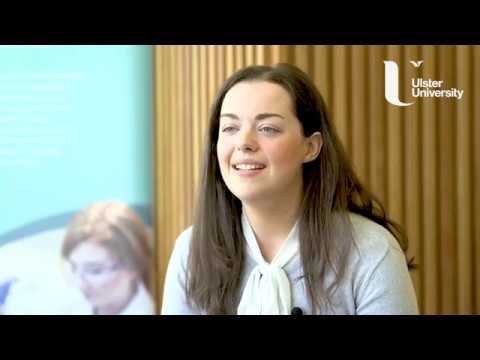 Completing the MRes provided me with a lot of different skills, particularly in research methods and lab skills.
Michelle Clements Clements - MRes - Life and Health Sciences
Watch Video
---
Throughout my PhD I've been provided with continuous support and guidance by my supervisors and the staff at the University.I've also received many opportunities to further enhance my professional development in the form of teaching experience and presenting my work at conferences which will aid in my pursuit of a career in academia or industry.
William Crowe
---