---
Summary
Mushrooms have been used in Japanese and Chinese medicine for thousands of years, owing to their bioactive properties in humans (1). In recent years the pharmaceutical industry have been concentrating on developing natural bioactive substances into new potent pharmaceutical drugs. Therefore research into biologically active mushrooms is of great interest to the biomedical field (1).
Mushroom compounds have been linked to the treatment of many diseases including cancer (2), diabetes (3, 4), depression (5), immune disorders (6), sepsis, HIV and even malaria. Non-bioactive compounds from mushrooms have also been used in biomedical science as a novel drug delivery method to help carry bioactive drugs across biological membranes.
K Hughes & Co Limited have developed a novel and patented method for the extraction of "pure" mushroom compounds. In collaboration with Ulster University has K Hughes & Co Limited shown that their novel compounds have shown potent bioactive properties against a range of diseases.
The aim of this PhD project is to elucidate the bioactivity of a novel compound extracted from a rare mushroom, Isaria (Cordyceps) Sinclairii. This project will involve in vitro testing, to determine bioactivity of compound utilising cell culture, xCELLigence, flow cytometry and Radio ImmunoAssay (RIA). Subsequently, bioavailability will be ascertained in vivo involving mass spectrometry confirmation of compound and finally in vivo bioactivity confirmed in a disease state involving confocal imaging, IVIS imaging, Mass Spectrometry Imaging (MSI) and immune function testing.
This project will aim to discovery a potential new treatment for diabetes or cancer.
References:
1. Worthington J and Rashid S. The therapeutic potential of mushroom extract. Natural Products as future therapeutic agents. Old City Publishing, pp. 49-72.
2. Sullivan E, Smith JE and Rowan NJ. Medicinal Mushrooms and Cancer Therapy: translating a traditional practice into Western medicine. Perspectives in Biology and Medicine 2006; 49(2):159-170
3. Lo HC and Wasser SP. Medicinal mushrooms for glycemic control in diabetes mellitus: history, current status, future perspectives, and unsolved problems (review). International Journal of Medicinal Mushrooms 2011; 13(5):401-26
4. Gray AM and Flatt PR. Insulin-releasing and insulin-like activity of Agaricus campestris (mushroom). The Journal of Endocrinology 1998 May; 157(2):259-66 5
5. Song J, Wang X, Huang Y, Qu Y, Wang D and Meng Z. Antidepressant-like effects of Marasmius androsaceus metabolic exopolysaccharides on chronic unpredictable mild stress-induced rat model. Molecular medicine reports 2017 Oct; 16(4):5043-5049
6. Guggenheim AG, Wright KM and Zwickey HL. Immune Modulation From Five Major Mushrooms: Application to Integrative Oncology. Integrative Medicine 2014 Feb; 13(1):32-44
---
Essential criteria
Upper Second Class Honours (2:1) Degree or equivalent from a UK institution (or overseas award deemed to be equivalent via UK NARIC)
Sound understanding of subject area as evidenced by a comprehensive research proposal
---
Desirable Criteria
If the University receives a large number of applicants for the project, the following desirable criteria may be applied to shortlist applicants for interview.
First Class Honours (1st) Degree
Masters at 65%
Research project completion within taught Masters degree or MRES
Practice-based research experience and/or dissemination
Experience using research methods or other approaches relevant to the subject domain
Work experience relevant to the proposed project
Publications - peer-reviewed
Experience of presentation of research findings
A comprehensive and articulate personal statement
Relevant professional qualification and/or a Degree in a Health or Health related area
---
Funding
This project is funded by: K Hughes & Company Ltd
DFE

The scholarship will cover tuition fees at the Home rate and a maintenance allowance of £ 14,777 per annum for three years. EU applicants will only be eligible for the fees component of the studentship (no maintenance award is provided).  For Non EU nationals the candidate must be "settled" in the UK.
---
Other information
---
The Doctoral College at Ulster University
---
Reviews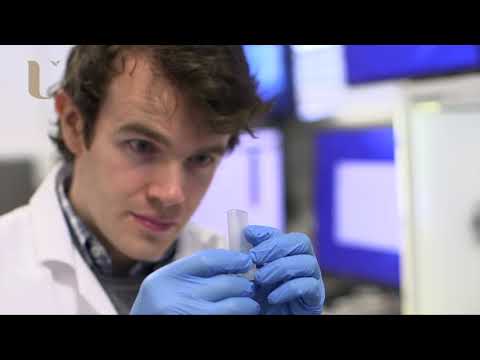 My experience has been great and the people that I have worked with have been amazing
Kieran O'Donnell - 3D printing of biological cells for tissue engineering applications
Watch Video
---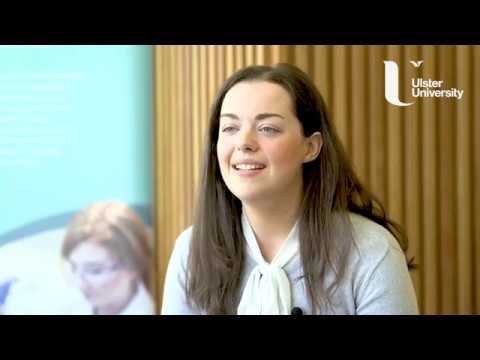 Completing the MRes provided me with a lot of different skills, particularly in research methods and lab skills.
Michelle Clements Clements - MRes - Life and Health Sciences
Watch Video
---
Throughout my PhD I've been provided with continuous support and guidance by my supervisors and the staff at the University.I've also received many opportunities to further enhance my professional development in the form of teaching experience and presenting my work at conferences which will aid in my pursuit of a career in academia or industry.
William Crowe
---