---
Summary
Overweight/obesity is a major health problem worldwide and most interventions focus on dietary intake and physical activity (PA). There is a growing recognition that factors such as timing of eating occasions and PA may contribute to the metabolic response to food intake and thus to energy balance and obesity. In the UK, guidelines on healthy eating and PA levels necessary to benefit heath are available but these recommendations do not consider the timing of eating or exercise.
Recent studies suggest that the time of day when exercise is performed, a highly discretionary aspect of behaviour, may impact on metabolic responses. For example, performing PA in the late evening may not maintain optimal circadian system health as compared to morning. Evidence from animal studies indicate that eating patterns may impact on metabolic responses to food exist. Limited studies in humans suggest that eating patterns may have an influence on overweight/obesity even after controlling for total energy intake and total PA and that timing of eating may have important impacts of weight management. However, more human studies are needed to determine whether timing of food intake significantly influences weight regulation and whilst some studies consider total PA, data on timing of PA is largely absent.
This interdisciplinary PhD project will be to assess the impact of timing of eating and PA on weight management and other health outcomes. The final design of the research programme will be dependent on the strengths and interests of the doctoral researcher, but we propose to use a mixed-methods approach to addressing the research question. A systematic review will be conducted to investigate the relationship between timing of eating and PA on health outcomes (including weight management).
The findings of this review will inform the cross-sectional evaluation of timing of eating occasions and PA on health outcomes (body weight). Depending on the findings from the systematic review and the cross-sectional study an intervention will be developed to consider the impact of timing of eating and timing of PA on energy expenditure. Healthy overweight/obese individuals will be recruited to participate in a randomised cross-over intervention during which total energy intake and total physical activity will be maintained but timing of eating (possibly breakfast versus evening meal with respect to provision of the majority of total daily energy intake) and PA (possibly brisk walking completed in accumulated bouts versus continuous) will be manipulated and health outcomes monitored.
The supervisory team has considerable experience in relation to the development, implementation and evaluation of lifestyle interventions and the successful candidate will avail of collaborative support from Ulster University's Biomedical Science Research Institute and the Sport and Exercise Science Research Institute.
The outcomes of this PhD project will be to provide a better understanding of the impact of eating occasions and PA on weight management and other health outcomes; such issues of obesity continue to represent a major impact on population health and achieving greater understanding in relation to maximising public health intervention efforts are needed.
As well as the shortlisting criteria mentioned below, it is expected that successful candidate's will have a first class mark in the research methods/project element of their degree.
---
Essential criteria
To hold, or expect to achieve by 15 August, an Upper Second Class Honours (2:1) Degree or equivalent from a UK institution (or overseas award deemed to be equivalent via UK NARIC) in a related or cognate field.
Sound understanding of subject area as evidenced by a comprehensive research proposal
A comprehensive and articulate personal statement
---
Desirable Criteria
If the University receives a large number of applicants for the project, the following desirable criteria may be applied to shortlist applicants for interview.
First Class Honours (1st) Degree
Completion of Masters at a level equivalent to commendation or distinction at Ulster
Experience using research methods or other approaches relevant to the subject domain
Work experience relevant to the proposed project
Use of personal initiative as evidenced by record of work above that normally expected at career stage.
Relevant professional qualification and/or a Degree in a Health or Health related area
---
Funding
The University offers the following awards to support PhD study and applications are invited from UK, EU and overseas for the following levels of support:

Department for the Economy (DFE)

The scholarship will cover tuition fees at the Home rate and a maintenance allowance of £15,285 per annum for three years. EU applicants will only be eligible for the fee's component of the studentship (no maintenance award is provided). For Non-EU nationals the candidate must be "settled" in the UK. This scholarship also comes with £900 per annum for three years as a research training support grant (RTSG) allocation to help support the PhD researcher.

Due consideration should be given to financing your studies; for further information on cost of living etc. please refer to: www.ulster.ac.uk/doctoralcollege/postgraduate-research/fees-and-funding/financing-your-studies
---
Other information
---
The Doctoral College at Ulster University
---
Reviews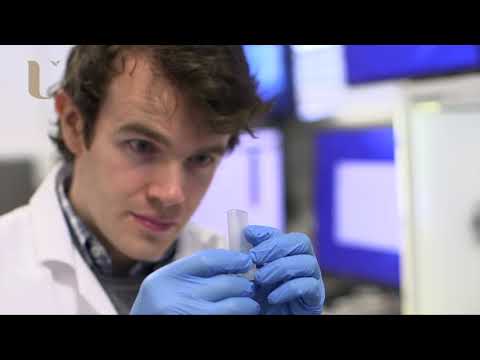 My experience has been great and the people that I have worked with have been amazing
Kieran O'Donnell - 3D printing of biological cells for tissue engineering applications
Watch Video
---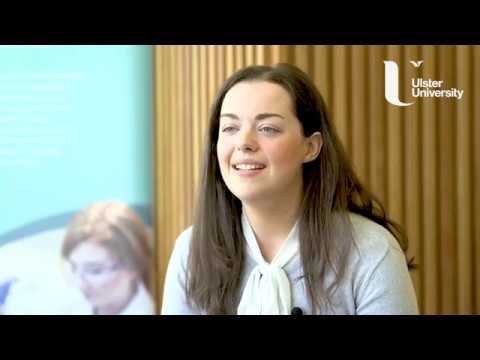 Completing the MRes provided me with a lot of different skills, particularly in research methods and lab skills.
Michelle Clements Clements - MRes - Life and Health Sciences
Watch Video
---

Throughout my PhD I've been provided with continuous support and guidance by my supervisors and the staff at the University.I've also received many opportunities to further enhance my professional development in the form of teaching experience and presenting my work at conferences which will aid in my pursuit of a career in academia or industry.
William Crowe
---