Funded PhD Opportunity

Wearable Computing for Healthy Aging Communities

This opportunity is now closed.
Subject: Computer Science and Informatics
Summary
The average life expectancy has been increasing significantly during the 20th century therefore there is a larger number of elderly people living in our communities. In Ireland, for example, 12% of the entire population are people over the age of 50 living in rural areas. With increasing age comes additional challenges and risks related to physical activity such as frailty and risk of falls. Qualitative and quantitative measures of physical activity can be used to assess risk and indicate the presence of conditions. For example, measures of physical function can be used as an indicator of frailty while measures relating to gait can be used to assess falls risk. Questionnaires can be used as a measurement tool, however these are highly subjective and are therefore limited in terms of accuracy. Quantitative techniques need to be developed, trialled and extensively tested. Wearable sensors have been shown to be effective for measuring physical activity and indicating the presence of particular conditions, however the majority of these systems require expensive lab based sensors and/or a health professional to be present in order to take measurements.
Assessing rural patients is particularly problematic where there is limited access to healthcare and resources [1-2]. Objective and accurate measures of physical activity that are feasible for assessing patients in rural communities, without the need for healthcare professionals to be present or for patients to travel, have not been adequately developed. Sensor based solutions deployed in the community to accurately and objectively monitor physical activity for indicators of health, such as frailty and fall risk, present a unique solution to this problem [3].
The overall aim this project is to utilize state of the art wearable sensor devices to objectively measure elderly person's movement and/or activity; to extract objective indicators of health. Techniques used will include machine learning, signal processing and pattern recognition.
The overall objective is to develop a system that utilizes wearable sensors to extract indicators of health conditions in elderly, with screening taking place remotely in communities. This project presents an exciting opportunity to work with cutting edge wearable sensors and have a potential positive impact on elderly health. This PhD is in line with multiple priorities arising from the NI Programme for Government Consultation especially regarding developing and implementing new policies and strategies within future healthcare provision. Specifically it aligns with the need to prevent patients being admitted to hospital or care. This PhD proposal also aligns to Ulster's 5&50 strategic research themes of Sustainability (Digital Futures/Computing) and Healthy Communities.
[1] Kelly, D., Curran, K. and Caulfield, B., 2017. Automatic Prediction of Health Status using Smartphone Derived Behaviour Profiles. IEEE journal of biomedical and health informatics.
[2] Kelly, D., Donnelly, S. and Caulfield, B., 2015, August. Smartphone derived movement profiles to detect changes in health status in COPD patients-A preliminary investigation. In Engineering in Medicine and Biology Society (EMBC), 2015 37th Annual International Conference of the IEEE (pp. 462-465). IEEE.
[3] Small, D., Connolly, J. Condell, J., Curran, K., Friel, R., O'Neill, A., Gardiner., P. A comparison of patient preference
Essential Criteria
Upper Second Class Honours (2:1) Degree or equivalent from a UK institution (or overseas award deemed to be equivalent via UK NARIC)
Experience using research methods or other approaches relevant to the subject domain
Desirable Criteria
If the University receives a large number of applicants for the project, the following desirable criteria may be applied to shortlist applicants for interview.
First Class Honours (1st) Degree
Masters at 70%
For VCRS Awards, Masters at 75%
Publications - peer-reviewed
Funding
Vice Chancellors Research Scholarships (VCRS)

The scholarships will cover tuition fees and a maintenance award of £15,009 per annum for three years (subject to satisfactory academic performance). Applications are invited from UK, European Union and overseas students.

DFE

The scholarship will cover tuition fees at the Home rate and a maintenance allowance of £15,009 per annum for three years. EU applicants will only be eligible for the fees component of the studentship (no maintenance award is provided).  For Non EU nationals the candidate must be "settled" in the UK.
Other information
The Doctoral College at Ulster University
Launch of the Doctoral College
Current PhD researchers and an alumnus shared their experiences, career development and the social impact of their work at the launch of the Doctoral College at Ulster University.
Watch Video
---
Reviews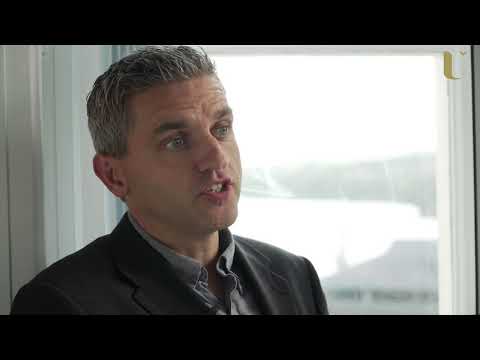 As Senior Engineering Manager of Analytics at Seagate Technology I utilise the learning from my PhD ever day
Adrian Johnston - PhD in Informatics
Watch Video
---
Key Dates
Submission Deadline

Monday 19 February 2018

Interview Date

12 March 2018
Contact Supervisor
Other Supervisors