---
Summary
Background:
With a growing elderly population, chronic health conditions, such as dementia, that require long-term care have become a major challenge for health and social care services. As dementia develops, it becomes common for a patient to exhibit behavioural symptoms in terms of agitation and aggression. Typical characteristics of these behaviours include repetitive movements or actions and restlessness (pacing up and down and fidgeting). These behavioural symptoms can distress patients and their carers. The ability to recognise the onset of these behaviours is therefore important, as it enables carers to intervene and deal with them promptly. For example, if the behaviours are caused by anxiety, research has shown that anxiety levels can be reduced by playing music.
Video technology offers opportunities to monitor behavioural trends and recognise events. In this project we will develop feature detection algorithms for video data that are designed specifically to recognise the symptoms associated with agitation and restlessness. These will include analysis of facial expression, body posture, and movements (particularly repetitive movements or actions). As well as using conventional video we will explore the use of thermal imaging to augment the data and analyse the usefulness of this additional modality for identifying onset of states of anxiety, agitation and aggression. We will also develop automated recognition based on the development and training of a Convolutional Neural Network, and explore how the network can be enhanced in a hybrid approach using specific features extracted from the video and thermal imaging data. Hence we will train a learning algorithm to recognise the onset of anxiety, providing the potential to alert a carer for early intervention.
Strategic fit with current research:
This project will extend existing research in the Pervasive Computing research group in the areas of assisted living and healthcare technologies. A number of collaborative projects in these areas have been funded by the Economic and Social Research Council (ESRC), the Alzheimer's Association, and the Department of Employment & Learning NI (DEL NI). Specialised smart environment laboratory facilities are available, including video surveillance cameras and a range of other sensor devices.
Anticipated research outcomes:
This project will develop a state-of-the-art approach to the automated analysis of video data to recognise restlessness and anxiety, and hence provide the potential for an alert system that can assist carers to act promptly to minimise the distress of an elderly patient.
Synopsis:
This project investigates the representation and automated recognition of events in video relating to symptoms of agitation and anxiety. The research has the potential to enable a carer alert system that is based on video technology to assist in minimising patient distress.
---
Essential criteria
To hold, or expect to achieve by 15 August, an Upper Second Class Honours (2:1) Degree or equivalent from a UK institution (or overseas award deemed to be equivalent via UK NARIC) in a related or cognate field.
---
Desirable Criteria
If the University receives a large number of applicants for the project, the following desirable criteria may be applied to shortlist applicants for interview.
First Class Honours (1st) Degree
Masters at 70%
---
Funding
The University offers the following awards to support PhD study and applications are invited from UK, EU and overseas for the following levels of support:

Vice Chancellors Research Studentship (VCRS)

Full award (full-time PhD fees + DfE level of maintenance grant + RTSG for 3 years).

This scholarship will cover full-time PhD tuition fees and provide the recipient with £15,000 maintenance grant per annum for three years (subject to satisfactory academic performance). This scholarship also comes with £900 per annum for three years as a research training support grant (RTSG) allocation to help support the PhD researcher.

Vice-Chancellor's Research Bursary (VCRB)

Part award (full-time PhD fees + 50% DfE level of maintenance grant + RTSG for 3 years).

This scholarship will cover full-time PhD tuition fees and provide the recipient with £7,500 maintenance grant per annum for three years (subject to satisfactory academic performance). This scholarship also comes with £900 per annum for three years as a research training support grant (RTSG) allocation to help support the PhD researcher.

Vice-Chancellor's Research Fees Bursary (VCRFB)

Fees only award (PhD fees + RTSG for 3 years).

This scholarship will cover full-time PhD tuition fees for three years (subject to satisfactory academic performance). This scholarship also comes with £900 per annum for three years as a research training support grant (RTSG) allocation to help support the PhD researcher.

Department for the Economy (DFE)

The scholarship will cover tuition fees at the Home rate and a maintenance allowance of £15,285 per annum for three years. EU applicants will only be eligible for the fee's component of the studentship (no maintenance award is provided). For Non-EU nationals the candidate must be "settled" in the UK. This scholarship also comes with £900 per annum for three years as a research training support grant (RTSG) allocation to help support the PhD researcher.

Due consideration should be given to financing your studies; for further information on cost of living etc. please refer to: www.ulster.ac.uk/doctoralcollege/postgraduate-research/fees-and-funding/financing-your-studies
---
Other information
---
The Doctoral College at Ulster University
---
Reviews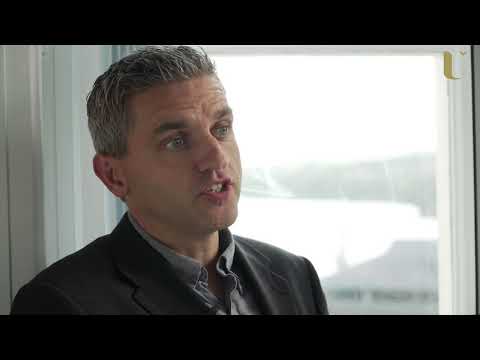 As Senior Engineering Manager of Analytics at Seagate Technology I utilise the learning from my PhD ever day
Adrian Johnston - PhD in Informatics
Watch Video
---