---
Summary
The North West of Ireland has very high rates of mental health disorders and suicide. For many people, the symptoms related to these disorders start to develop during their late teens and early 20s. A number of recent studies have documented the increasing incidence of depression, anxiety and other disorders among the student population. In September 2015, we invited first year students to take part in the Ulster University Student Wellbeing study at the beginning of their studies. Over 1600 students participated providing a saliva sample to analyse the biological factors related to mental health disorders and 900 completed a survey to establish their rates of mental disorders. Similar to other recent studies in the UK and Ireland, we found alarmingly high rates of mental health issues among our students with over half of all students reporting that they had experienced a mental health disorder at some point in their life.
Another important finding from our study was that although many students reported problems with their mental health a low percentage of these students were willing to seek help using the on-campus counselling service or other available options. Research has suggested that there may be a reluctance among students to due to embarrassment, fear of stigma or a lack of awareness of their problems. Third level institutions are an excellent place to provide support and assistance to those with mental health problems but results from our study and others suggest that the current support may not be fit for purpose. The internet can play an important role in developing new, alternative interventions that may appeal to young people in particular. Young people use the internet to get information about their symptoms so it could be an important platform to develop new tools. Recently, internet-based programmes that deliver support online based on the principles of cognitive behavioural therapy (CBT) have shown promise in treating conditions such as depression and anxiety in other settings.
The primary goal of this study is to determine whether a recently developed web-based intervention (iCare) is effective in alleviating the symptoms of anxiety and depression. To test this, we will compare the level of symptoms of depression and anxiety in students in a randomised control trial comparing routine campus-based counselling with treatment with iCare. We will determine depressive/anxiety symptoms as well as quality of life before and after the interventions.
The results of this study will determine whether addition of the iCare intervention to the current mental health services would enhance the support options and increase help-seeking among students. We will also collect saliva samples from participating students so that we can analyse biological factors related to mental disorders and examine biological changes that influence adherence and response to the intervention. Saliva samples collected from participants will allow us to obtain information about biological correlates, specifically the genetic and epigenetic factors that are associated with mental illness in this population. Promising preliminary data suggests that epigenetic changes in DNA methylation patterns are associated with depression, and we will explore if these can be used for patient stratification and/or prediction of response to therapy.
---
Essential criteria
Upper Second Class Honours (2:1) Degree or equivalent from a UK institution (or overseas award deemed to be equivalent via UK NARIC)
Sound understanding of subject area as evidenced by a comprehensive research proposal
A comprehensive and articulate personal statement
---
Desirable Criteria
If the University receives a large number of applicants for the project, the following desirable criteria may be applied to shortlist applicants for interview.
First Class Honours (1st) Degree
Completion of Masters at a level equivalent to commendation or distinction at Ulster
Research project completion within taught Masters degree or MRES
Experience using research methods or other approaches relevant to the subject domain
Work experience relevant to the proposed project
Publications - peer-reviewed
Experience of presentation of research findings
---
Funding
Vice Chancellors Research Scholarships (VCRS)

The scholarships will cover tuition fees and a maintenance award of £14,777 per annum for three years (subject to satisfactory academic performance). Applications are invited from UK, European Union and overseas students.

DFE

The scholarship will cover tuition fees at the Home rate and a maintenance allowance of £ 14,777 per annum for three years. EU applicants will only be eligible for the fees component of the studentship (no maintenance award is provided).  For Non EU nationals the candidate must be "settled" in the UK.
---
Other information
---
The Doctoral College at Ulster University
---
Reviews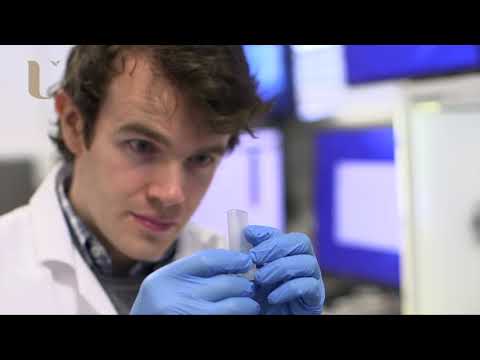 My experience has been great and the people that I have worked with have been amazing
Kieran O'Donnell - 3D printing of biological cells for tissue engineering applications
Watch Video
---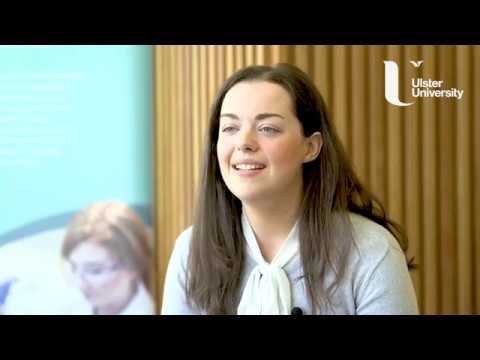 Completing the MRes provided me with a lot of different skills, particularly in research methods and lab skills.
Michelle Clements Clements - MRes - Life and Health Sciences
Watch Video
---
Throughout my PhD I've been provided with continuous support and guidance by my supervisors and the staff at the University.I've also received many opportunities to further enhance my professional development in the form of teaching experience and presenting my work at conferences which will aid in my pursuit of a career in academia or industry.
William Crowe
---