---
Summary
This PhD studentship, in partnership with Northern Ireland Chest Heart and Stroke, represents an exciting opportunity to work alongside an excellent team of researchers across a number of disciplines including Biomedical Sciences, Cardiology, Computational Vision and Bioengineering. This multidisciplinary PhD will allow the successful candidate to gain a wealth of experience across all these areas of research, enriching their portfolio of science, computation and engineering expertise and most importantly develop novel and innovative medical techniques for predicting cardiovascular risk.
Cardiovascular diseases (CVD) especially stroke and coronary artery disease are the world's greatest causes of mortality and morbidity. The pathological process underlying the condition is subclinical until it develops into an overt disease. Over the years, behavioural, medical, genetic and systemic factors have been used as the main predictors of CVD. These predictors are limited in predicting the disease in a quarter of people who experience CVD.
Various approaches have emerged in an attempt to address the gap. A currently emerging approach is the study of the microcirculation. The first sign of the underlying pathology (atherosclerosis) of the disease is manifest in microvessels. We have developed a non-invasive method of studying the microcirculation by viewing the conjunctival microcirculation at the front of the eye. We use a specially adapted cardiac-gated functional slit lamp biomicroscope and image analysis software to examine the conjunctiva and produce quantified measurements of the microvessels.
The successful candidate will assess extensive data generated from ongoing recruitment of subjects to explore and compare conjunctival microvascular parameters of different study populations of cardiology subjects and control groups.
Aim of the study
The aim of the study is to validate conjunctival microcirculation measurements in predicting cardiovascular health
Objective of the study
The overall objective of the study is to develop a diagnostic algorithm for microvasculature for predictive and prognostic indicators of CVD.
Approaches to the study
The successful candidate will conduct research using the following approaches:
- Computational Vision Analysis of acquired video, image and heart sounds files.
- Use of R-R detection algorithms Machine Learning & Classification of biological signals.
- MATLAB, Signal Processing, Big Data manipulation & analysis.
- Assist with patient recruitment, biomarker assessment and engage with all other team members involved in this multidisciplinary research project.
Please note that candidate must be ordinarily resident in the UK or Islands, including the Channel Islands and Isle of Man, for the full three year period before the first day of the first academic year of the PhD.
---
Essential criteria
Upper Second Class Honours (2:1) Degree or equivalent from a UK institution (or overseas award deemed to be equivalent via UK NARIC)
Sound understanding of subject area as evidenced by a comprehensive research proposal
---
Desirable Criteria
If the University receives a large number of applicants for the project, the following desirable criteria may be applied to shortlist applicants for interview.
First Class Honours (1st) Degree
Masters at 65%
Research project completion within taught Masters degree or MRES
Practice-based research experience and/or dissemination
Experience using research methods or other approaches relevant to the subject domain
Work experience relevant to the proposed project
Publications - peer-reviewed
Experience of presentation of research findings
A comprehensive and articulate personal statement
Relevant professional qualification and/or a Degree in a Health or Health related area
---
Funding
This project is funded by: Northern Ireland Chest Heart and Stroke
DFE

The scholarship will cover tuition fees at the Home rate and a maintenance allowance of £ 14,777 per annum for three years. EU applicants will only be eligible for the fees component of the studentship (no maintenance award is provided).  For Non EU nationals the candidate must be "settled" in the UK.
---
Other information
---
The Doctoral College at Ulster University
---
Reviews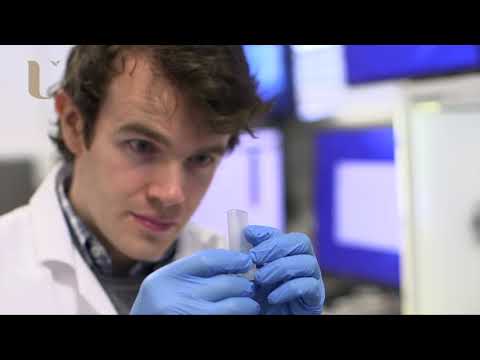 My experience has been great and the people that I have worked with have been amazing
Kieran O'Donnell - 3D printing of biological cells for tissue engineering applications
Watch Video
---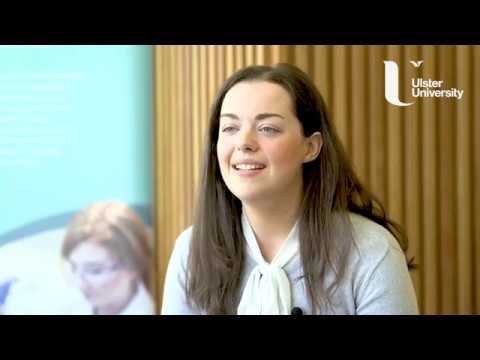 Completing the MRes provided me with a lot of different skills, particularly in research methods and lab skills.
Michelle Clements Clements - MRes - Life and Health Sciences
Watch Video
---
Throughout my PhD I've been provided with continuous support and guidance by my supervisors and the staff at the University.I've also received many opportunities to further enhance my professional development in the form of teaching experience and presenting my work at conferences which will aid in my pursuit of a career in academia or industry.
William Crowe
---