Funded PhD Opportunity

Translating sustainable development goals to address poor reproductive health: exploring the role of civil society organisations

This opportunity is now closed.
This project is funded by: Horizon 2020 Programme, European Union
Subjects: Social Work and Social Policy and Social Work and Social Policy
Summary
The United Nations Sustainable Development Goals (SDGs), represent the global framework for social policy and development. Consisting of 17 goals the SDGs bring together 169 interdependent targets across a wide range of policy issues in areas such as health, poverty, education, gender equality, global warming and social justice. With focus on reproductive health (including maternal health, sexual health and family planning), this project investigates how these goals become translated into policies that can be implemented at the local level. In particular it investigates the role of Non-Government Organisations (NGOs) in translating the SDGs into implementable action (specifically Goal 3: 'health and well-being'; Goal 5: 'achieve gender equality and empower all women and girls').
Recognising the inherently interdependent nature of the goals, the project inquires the extent to which NGOs tasked with addressing these complex and interdependent challenges are able to translate the goals into practice that contributes to better reproductive health.
The concept of translation refers to the acts of 'mediation' that transform, distort and modify the meaning of ideas (Latour, 2005). Translation is a skill practiced by particular development actors, such as NGOs, who play a critical role at the junctures where the different levels of donors, development professionals and communities meet. Translation sees development policy as a continuous process of transformation and problematizes any particular policy vision as being an accurate description of reality (Lendvai and Stubbs, 2009). Translation serves as an insightful entry point to understanding how local actors participate in the operationalisation of SDGs, converting these goals in to locally relevant interpretation of problems and their solutions.
Addressing the complexity of the problem and the multiplicity of issues impacting on reproductive health lends itself to the application of the Reproductive Justice Framework (Bloomer et al, 2018). It is interlinked with frameworks of reproductive health and rights, and is defined by three key principles: the right to have a child; the right not to have a child; the right to parent children in safe and healthy environments (Ross and Solinger, 2017: 9). The core recognition of the right to have children and families together with the right not to, is critical, as is centring the needs of people and communities who have been marginalised and disempowered by systems of oppression.
The Reproductive Justice Framework recognises that particular groups of women, such as indigenous women, women of colour and women in low-income groups are disproportionately affected by attempts to control their reproductive lives (Bloomer et al 2018:107). This project seeks to understand better how NGOs implement SDGs, the approaches they use and how this connects back to international policy.
Essential Criteria
Upper Second Class Honours (2:1) Degree or equivalent from a UK institution (or overseas award deemed to be equivalent via UK NARIC)
A comprehensive and articulate personal statement
Desirable Criteria
If the University receives a large number of applicants for the project, the following desirable criteria may be applied to shortlist applicants for interview.
Experience using research methods or other approaches relevant to the subject domain
Funding
This project is funded by: Horizon 2020 Programme, European Union
Other information
The Doctoral College at Ulster University
Launch of the Doctoral College
Current PhD researchers and an alumnus shared their experiences, career development and the social impact of their work at the launch of the Doctoral College at Ulster University.
Watch Video
Key Dates
Submission Deadline

Friday 12 April 2019

Interview Date

13 June - 4 July 2019
Campus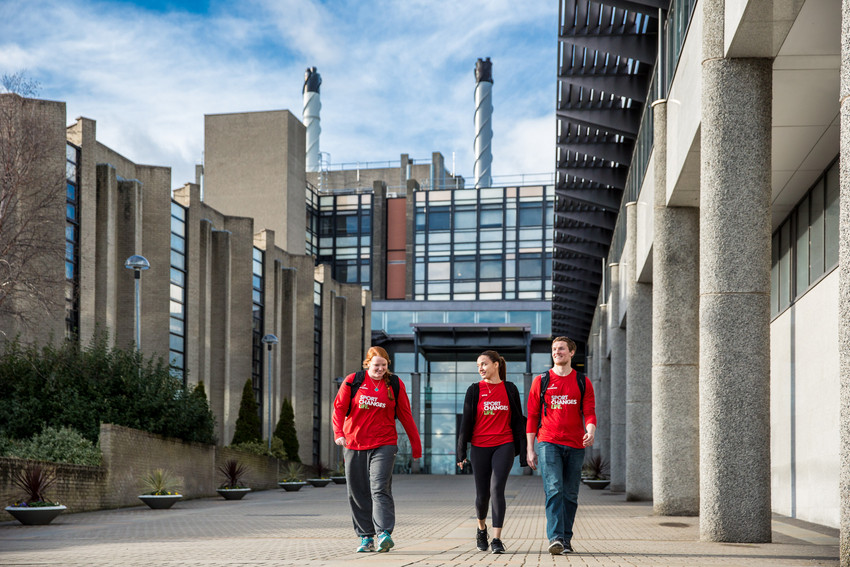 Jordanstown campus
The largest of Ulster's campuses
Contact Supervisor
Other Supervisors
Claire Pierson, University of Liverpool