Funded PhD Opportunity

The Efficacy of Exercise Referral Schemes for Improving Mental Health

This opportunity is now closed.
Subject: Sport and Exercise Sciences, Leisure and Tourism
Summary
During a given year, one in four individuals globally report experiencing poor mental health, 300 million of which experience depression. Exercise positively contributes to mental health outcomes, with meta-analytic evidence indicating that both aerobic and resistance exercise can reduce symptoms of depression. In the United Kingdom Public Health Policy, Exercise Referral Schemes (ERSs) are intended to support clinicians with the management and treatment of mental ill-health within society. Yet, the evidence underpinning their effectiveness for mental health issues has been sparse, and predominantly limited to physical health conditions.
The relationship between physical activity and mental health is complex and encompasses a range of underlying neurobiological, psychological and social mechanisms that have yet been tested in great detail. One psychosocial mechanism derived from Self-Determination Theory, that can support in the design, delivery and assessment of interventions such as ERSs is the degree to which individuals' psychological needs for autonomy, competence and social relatedness are supported and satisfied during their physical activity participation. Intervention deliverers (e.g. instructors, personal trainers) can be trained to offer participants physical activity choices (i.e. autonomy support), positive instructional feedback during tasks (i.e. competence support), and a helpful supportive relationship (i.e. relatedness support). Collectively, such provision may increase programme engagement, and allow for the testing indirect mediating mechanisms underlying the relationship between physical activity and mental health.
The proposed inter-disciplinary PhD study will advance on-going mental health intervention programmes among those with poor mental health referred to local exercise facilities by their GP. The study will examine if needs-supportive techniques (from instructors) can exert an influence on a causal pathway (i.e. needs-support > needs satisfaction > motivational regulation) between physical activity and mental health outcomes (e.g. self-reported health, biomarkers of stress).
Methods:
The successful candidate will initially conduct a systematic review on the use of ERS's to address mental health. Thereafter, the study will adopt a mixed methods approach, in which the candidate will develop an intervention based of self-determination theory, based on the needs of individuals undergoing referral, culminating in the development and an evaluation of a theoretically-driven intervention to compare against current practice. The study will deploy validated and clinically-sound mental health questionnaires, alongside bio-markers (e.g. salivary cortisol) and wearable technologies for assessing physical activity.
Objectives of the research:
1.To consider the efficacy of current practice on the use of ERS's for enhancing mental health.
2.In consultation with individuals and leisure support services develop a theoretically- informed intervention programme.
3.To extend current knowledge around the motivational mechanisms underpinning the relationship between physical activity and mental health using SDT.
Skills Required of Applicant:
The successful applicant should have a health, psychology or relevant sport science background. Knowledge and experience of using psychometric measures is desirable, as is conducting interviews. The ability to communicate findings clearly and effectively through oral and written means is also a desirable quality for those interested in this opportunity.
Essential Criteria
Upper Second Class Honours (2:1) Degree or equivalent from a UK institution (or overseas award deemed to be equivalent via UK NARIC)
Sound understanding of subject area as evidenced by a comprehensive research proposal
A comprehensive and articulate personal statement
Desirable Criteria
If the University receives a large number of applicants for the project, the following desirable criteria may be applied to shortlist applicants for interview.
Completion of Masters at a level equivalent to commendation or distinction at Ulster
Practice-based research experience and/or dissemination
Experience using research methods or other approaches relevant to the subject domain
Work experience relevant to the proposed project
Publications - peer-reviewed
Publications record appropriate to career stage
Experience of presentation of research findings
Use of personal initiative as evidenced by record of work above that normally expected at career stage.
Funding
Vice Chancellors Research Scholarships (VCRS)

The scholarships will cover tuition fees and a maintenance award of £15,009 per annum for three years (subject to satisfactory academic performance). Applications are invited from UK, European Union and overseas students.

DFE

The scholarship will cover tuition fees at the Home rate and a maintenance allowance of £15,009 per annum for three years. EU applicants will only be eligible for the fees component of the studentship (no maintenance award is provided).  For Non EU nationals the candidate must be "settled" in the UK.
Other information
The Doctoral College at Ulster University
Launch of the Doctoral College
Current PhD researchers and an alumnus shared their experiences, career development and the social impact of their work at the launch of the Doctoral College at Ulster University.
Watch Video
Key Dates
Submission Deadline

Monday 18 February 2019

Interview Date

mid-March 2019
Campus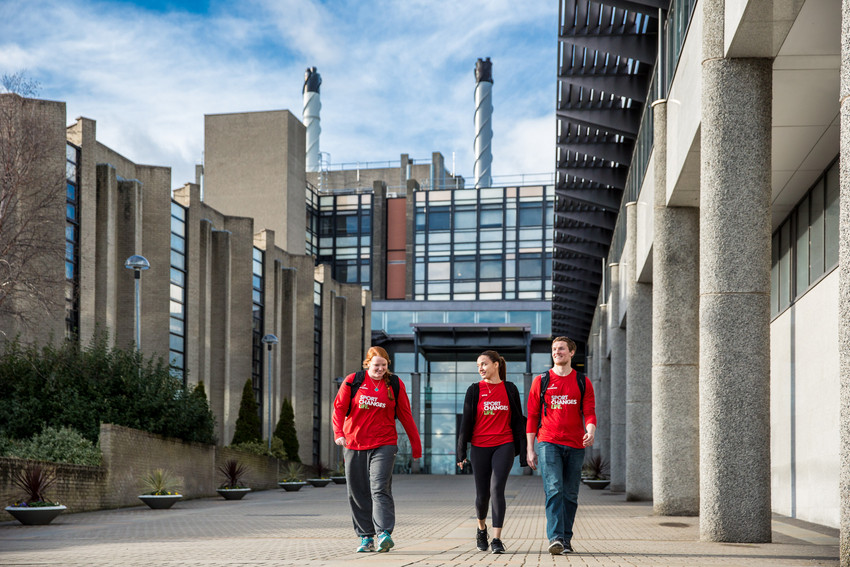 Jordanstown campus
The largest of Ulster's campuses
Contact Supervisor
Other Supervisors