---
Summary
This project will focus on innovations in computer vision and deep Learning to develop novel analytical methods for Human Activity Recognition (HAR). The automated analysis of human activities has now become an essential area of research due to a wealth of application areas such as: Robotics, where activity recognition can determine how robots integrate within human activities (i.e. bring the user a glass of water after exercising); Ambient Assisted Living, where activity monitoring can determine and measure daily routines to identify irregularities such as underlying medical conditions; and Security Surveillance, where activity recognition can be used in the identification and prevention of crime or incidents of self-harm.
The advancement of computing, robotics and sensor technologies offers a variety of new channels for the automated analysis of human activity. Advanced vision sensors such as event-based sensors and depth based imaging when combined with advanced machine learning techniques such as deep learning offers many opportunities for HAR.
The successful candidate will employ state-of-the-art learning algorithms (e.g. Deep Learning, Self-organising fuzzy neural networks, Hidden Markov Models, Recurrent Networks) in combination with novel sensing technologies (DVS, Kinect, etc) to recognise, analyse and predict human activity sequences.
The successful candidate for this PhD project will work within the Cognitive Robotics team in the Intelligent Systems Research Centre and focus on innovations in computer vision and deep Learning The Intelligent Systems Research Centre (ISRC) is a major multidisciplinary research unit within the Faculty of Computing, Engineering and Built Environment in Ulster University. The ISRC is dedicated to the creation of intelligent computational systems, taking inspiration from, and learning from, biology and neuroscience. The work of the Centre is directed at achieving a greater understanding of biological signal processing and the translation of critical aspects of that knowledge into computational systems that can perform in a way that humans would consider "intelligent".
The Cognitive Robotics team in the ISRC focuses on novel, advanced control methods for autonomous mobile robots, merging approaches from Artificial Intelligence, Cognitive Science and Engineering. Research in Cognitive Robotics at the ISRC ranges from investigating robotics as a science, to applications of robotics such as industrial robotics, assistive robotics and computer vision. The Cognitive Robotics Laboratory in the ISRC is one of the most advanced in Europe, possessing a 100m2 powered floor and a wide range of robots; such as the Willow Garage PR2, Shadow Robot Dexterous Hand, 2x Robotnik Summit XL, 10x Pioneer P3-DX, a range of 7 DoF Schunk manipulator arms as well as vision systems permitting the capture of 2D and 3D visual data (Microsoft Kinect, Dynamic Vision Sensor), Vicon tracking system and high performance computing facilities.
This project aligns with a long-established track record of projects within the ISRC (IMCLeVeR, Rubicon, BIONICS), involving activity recognition.
The successful student will have the opportunity to contribute to internationally recognised research in computer vision and assisted living domains over the course of the project
---
Essential criteria
Upper Second Class Honours (2:1) Degree or equivalent from a UK institution (or overseas award deemed to be equivalent via UK NARIC)
Experience using research methods or other approaches relevant to the subject domain
---
Desirable Criteria
If the University receives a large number of applicants for the project, the following desirable criteria may be applied to shortlist applicants for interview.
First Class Honours (1st) Degree
Masters at 70%
For VCRS Awards, Masters at 75%
Publications - peer-reviewed
---
Funding
Vice Chancellors Research Scholarships (VCRS)

The scholarships will cover tuition fees and a maintenance award of £14,777 per annum for three years (subject to satisfactory academic performance). Applications are invited from UK, European Union and overseas students.

DFE

The scholarship will cover tuition fees at the Home rate and a maintenance allowance of £ 14,777 per annum for three years. EU applicants will only be eligible for the fees component of the studentship (no maintenance award is provided).  For Non EU nationals the candidate must be "settled" in the UK.
---
Other information
---
The Doctoral College at Ulster University
---
Reviews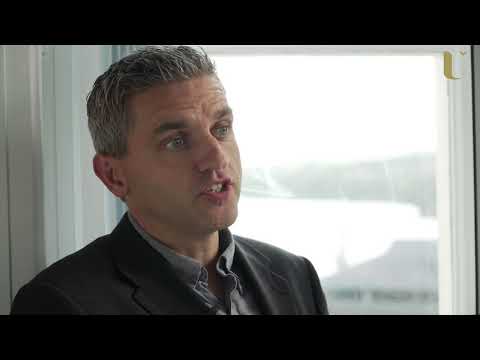 As Senior Engineering Manager of Analytics at Seagate Technology I utilise the learning from my PhD ever day
Adrian Johnston - PhD in Informatics
Watch Video
---