---
Summary
Inspired by the NASA ANTS (Autonomous Nano Technology Swarms) concept mission, to research and contribute how the Autonomic Computing paradigm may assist in this vision. NASA's Exploration Initiative (EI) and other research will push space exploration missions to the limit. Future missions will be required to be self-managing (autonomicity) as well as self-directed (autonomy), in order to meet the challenges of human and robotic space exploration.
The aim of this project is the investigation and creation of effective autonomic and autonomous systems for SES (space exploration systems) utilizing bio-inspired approaches such as Swarms. Deep space presents numerous hazards and harsh conditions for remote exploration missions, which must often operate autonomously without intervention from Earth. To increase the survivability of the remote missions, NASA is exploiting principles and techniques that help such systems become more resilient through self-management and automatic adaptation. By adhering to the principles of autonomic computing, contemporary spacecraft systems implement vital features for unmanned missions, such as self-configuration, self-healing, self-optimization, and self-protection.
Moreover, biologically inspired approaches target new classes of space exploration missions that use swarm intelligence and swarm cooperation to achieve extremely robust systems. Swarm-based systems comprise thousands of small spacecraft working together to explore places in deep space where a single and monolith spacecraft is impractical. However, developing such systems—from conceptualization to validation—is a complex multidisciplinary activity, and reliability and safety are key objectives.
The systems can't exhibit post-release faults or failures that could jeopardize the mission or cause loss of life. They integrate complex hardware and sophisticated software and thus require careful design and thorough testing to ensure adequate reliability. Moreover, aerospace systems have strict dependability and real-time requirements; need flexible resource reallocation; and must be limited in size, weight, and power consumption.
Context:
This project will be linked in with existing work and projects in the area including further developing a completed PhD [5].Roy Sterritt has been a visiting researcher with NASA Goddard Space Flight Center since 2004 and currently has 16 patents with NASA and 75+ joint publications with NASA. Roy also was founding member of the ADS NI Space Strategy Steering Group which then established the ADS NI Space Special Interest Group.
References:
Vassev, Emil, Sterritt, Roy, Rouff, Christopher and Hinchey, Mike (2012) Swarm Technology at NASA: Building Reslient Systems. IT Professional, 14 (2). pp. 36-422.
Hinchey, MG, Sterritt, Roy and Rouff, C (2007) Swarms and Swarm Intelligence. IEEE Computer, 40 (4). pp. 111-1133.
Hinchey, Michael, Rash, James, Truszkowski, Walter, Rouff, Christopher, Sterritt, Roy, "Autonomous and Autonomic Swarms", NASA Technical Report, 2005, http://ntrs.nasa.gov/archive/nasa/casi.ntrs.nasa.gov/20050210015_2005210113.pdf4.
Swarm Intelligence for Future Space Probes, by Paul Gilster, 2nd DECEMBER 2004, http://www.centauri-dreams.org/?p=2925.
Saunders, Catherine, Sterritt, Roy and Wilkie, George (2016) Autonomic Cooperation Strategies for Robot Swarms. In: Adaptive 2016: he Eighth International Conference on Adaptive and Self-Adaptive Systems and Applications, Rome, Italy. IARIA. 7 pp.
---
Essential criteria
To hold, or expect to achieve by 15 August, an Upper Second Class Honours (2:1) Degree or equivalent from a UK institution (or overseas award deemed to be equivalent via UK NARIC) in a related or cognate field.
---
Funding
The University offers the following awards to support PhD study and applications are invited from UK, EU and overseas for the following levels of support:

Vice Chancellors Research Studentship (VCRS)

Full award (full-time PhD fees + DfE level of maintenance grant + RTSG for 3 years).

This scholarship will cover full-time PhD tuition fees and provide the recipient with £15,000 maintenance grant per annum for three years (subject to satisfactory academic performance). This scholarship also comes with £900 per annum for three years as a research training support grant (RTSG) allocation to help support the PhD researcher.

Vice-Chancellor's Research Bursary (VCRB)

Part award (full-time PhD fees + 50% DfE level of maintenance grant + RTSG for 3 years).

This scholarship will cover full-time PhD tuition fees and provide the recipient with £7,500 maintenance grant per annum for three years (subject to satisfactory academic performance). This scholarship also comes with £900 per annum for three years as a research training support grant (RTSG) allocation to help support the PhD researcher.

Vice-Chancellor's Research Fees Bursary (VCRFB)

Fees only award (PhD fees + RTSG for 3 years).

This scholarship will cover full-time PhD tuition fees for three years (subject to satisfactory academic performance). This scholarship also comes with £900 per annum for three years as a research training support grant (RTSG) allocation to help support the PhD researcher.

Department for the Economy (DFE)

The scholarship will cover tuition fees at the Home rate and a maintenance allowance of £15,285 per annum for three years. EU applicants will only be eligible for the fee's component of the studentship (no maintenance award is provided). For Non-EU nationals the candidate must be "settled" in the UK. This scholarship also comes with £900 per annum for three years as a research training support grant (RTSG) allocation to help support the PhD researcher.

Due consideration should be given to financing your studies; for further information on cost of living etc. please refer to: www.ulster.ac.uk/doctoralcollege/postgraduate-research/fees-and-funding/financing-your-studies
---
Other information
---
The Doctoral College at Ulster University
---
Reviews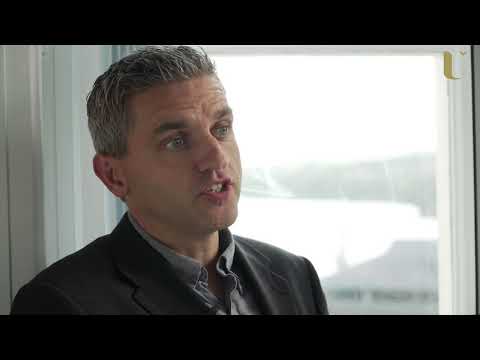 As Senior Engineering Manager of Analytics at Seagate Technology I utilise the learning from my PhD ever day
Adrian Johnston - PhD in Informatics
Watch Video
---