---
Summary
Earth observation satellite imagery and electromagnetic signals are widely used for capturing land usage, deformation and climate change over time on a regional and global scale. The aim of the project is to help observe and better understand the evolution of the land environment and inform experts so greater resilience to geohazards can be produced. When combined, the imagery and signals contain the degree of detail to allow environmental changes to be monitored. A series of studies have been conducted on change detection from satellite data at Ulster University, including the development of data analytics algorithms for detecting seismic anomalies from the satellite and electromagnetic data. Additionally, environmental factors have been extracted from satellite images for understanding vector-borne diseases.
Currently, with the advance of sensor technology, spatial, temporal and spectral resolutions of satellite imagery and electromagnetic signal have been significantly advanced to allow even finer grain investigations, but this generates greater volumes of data that needs to be analysed and classified. The project will develop and integrate detection algorithms on multi-source, multi-resolution and multi-spectral satellite data at various levels of detail to monitor change detection.
The research will investigate the data analytic techniques that are underpinned by machine learning with a particular focus on using deep learning technologies. The proposed project will develop algorithms, which will be used to detect abnormalities in the environment found in the data, such as, regions prone to air pollution or opportunities to improve sustainable development of energy.
The project will involve:
1) the use signal analysis tools to extract pixel and object-based features from satellite imagery to identify relevant geographical features;
2) combine the satellite imagery and wavelet features detected to develop techniques using the state of the art machine (deep structured, such as TensorFlow) learning approaches; and
3) evaluate the developed techniques for a selected domain, such as, studying earthquakes, energy, vector-borne diseases, monitoring air pollution or pest control in agriculture to allow experts to better understand our Planet.
---
Essential criteria
Upper Second Class Honours (2:1) Degree or equivalent from a UK institution (or overseas award deemed to be equivalent via UK NARIC)
---
---
Funding
Vice Chancellors Research Scholarships (VCRS)

The scholarships will cover tuition fees and a maintenance award of £14,777 per annum for three years (subject to satisfactory academic performance). Applications are invited from UK, European Union and overseas students.

DFE

The scholarship will cover tuition fees at the Home rate and a maintenance allowance of £ 14,777 per annum for three years. EU applicants will only be eligible for the fees component of the studentship (no maintenance award is provided).  For Non EU nationals the candidate must be "settled" in the UK.
---
Other information
---
The Doctoral College at Ulster University
---
Reviews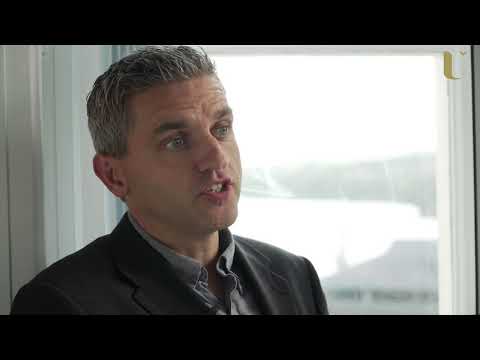 As Senior Engineering Manager of Analytics at Seagate Technology I utilise the learning from my PhD ever day
Adrian Johnston - PhD in Informatics
Watch Video
---