Funded PhD Opportunity

An exploration of the use of art therapy with people who have learning disabilities and have experienced bereavement

This opportunity is now closed.
Subject: Art and Design: History, Practice and Theory
Summary
The number of people with learning disabilities in the United Kingdom is projected to increase each year for the next decade, largely as a consequence of access to improved healthcare and developments in healthcare interventions. In particular, the number of older people with learning disabilities will be the largest category of the increased population, similar to the general population. The life expectancy of people with learning disabilities continues to improve, although overall it is still considerably lower than of members of the general population, many more people with learning disabilities are living into to the 5th and 6th decades.
As a consequence of this more people with learning disabilities are experiencing the death of their parents and other wider family members than previously occurred. There is evidence that many people with learning disabilities are not well prepared for such a significant bereavement and often are not well supported through the grieving process. There is a risk that 'normal grieving' is considered within a pathological framework and is responded to as an 'illness' or complicated grief, without first seeking to understand the experience of bereavement from the perspective of the person with learning disabilities.
This can result in people with learning disabilities being 'disenfranchised' in their grief. Art therapy has been shown to be an important approach to facilitating people to express and understand their feelings and emotions, and it has been used effectively in a therapeutic process to enable people to work through their grieving. Despite, the evidence of the merits of the use of art therapy and the range of modalities that could be used, there has been limited research into this use with people with learning disabilities.
This PhD project aims to explore the use of art therapy in supporting people with learning disabilities who have been bereaved following the death of a key family member.
Project objectives include: To explore the use of art therapy as a means of gaining the perspective of people with learning disabilities in relation to their emotions and feelings following a bereavement; To examine a range of modalities within art therapy and their usefulness in facilitating people with learning disabilities to share their perspectives on bereavement and grief; To establish the effectiveness of art therapy approaches in successfully supporting people with learning disabilities to move through the stages of mourning and develop new understanding about and relationships with the people who have died.
The successful completion of this project will provide clear practice insights and guidelines to practical steps and reasonable adjustments that may be helpful in supporting people with learning disabilities to be supported to work through their bereavement as a stage of life and development, rather than from within a pathological framework.
Applicants should be registered Art Therapists, or presently have the qualifications to register as an Art Therapist prior to commencing the project in September 2019. The applicant should have experience of working with people with learning disability who have experienced bereavement following the death of a person.
Essential Criteria
Upper Second Class Honours (2:1) Degree or equivalent from a UK institution (or overseas award deemed to be equivalent via UK NARIC)
Sound understanding of subject area as evidenced by a comprehensive research proposal
A comprehensive and articulate personal statement
Research proposal of 2000 words detailing aims, objectives, milestones and methodology of the project
Desirable Criteria
If the University receives a large number of applicants for the project, the following desirable criteria may be applied to shortlist applicants for interview.
Completion of Masters at a level equivalent to commendation or distinction at Ulster
Experience using research methods or other approaches relevant to the subject domain
Work experience relevant to the proposed project
Relevant professional qualification and/or a Degree in a Health or Health related area
Funding
Vice Chancellors Research Scholarships (VCRS)

The scholarships will cover tuition fees and a maintenance award of £15,009 per annum for three years (subject to satisfactory academic performance). Applications are invited from UK, European Union and overseas students.

DFE

The scholarship will cover tuition fees at the Home rate and a maintenance allowance of £15,009 per annum for three years. EU applicants will only be eligible for the fees component of the studentship (no maintenance award is provided).  For Non EU nationals the candidate must be "settled" in the UK.
Other information
The Doctoral College at Ulster University
Launch of the Doctoral College
Current PhD researchers and an alumnus shared their experiences, career development and the social impact of their work at the launch of the Doctoral College at Ulster University.
Watch Video
---
Reviews
The PhD training programme and regular supervision contacts have provided the direction and support necessary to ensure that I deliver a quality thesis in a timely manner.I have thoroughly enjoyed the experience of working at Ulster University and feel it has put me in a better position to sustain a full time career as an artist and academic in the years to come.
Jacqueline Wylie
---
Key Dates
Submission Deadline

Monday 18 February 2019

Interview Date

18 to 28 March 2019
Campus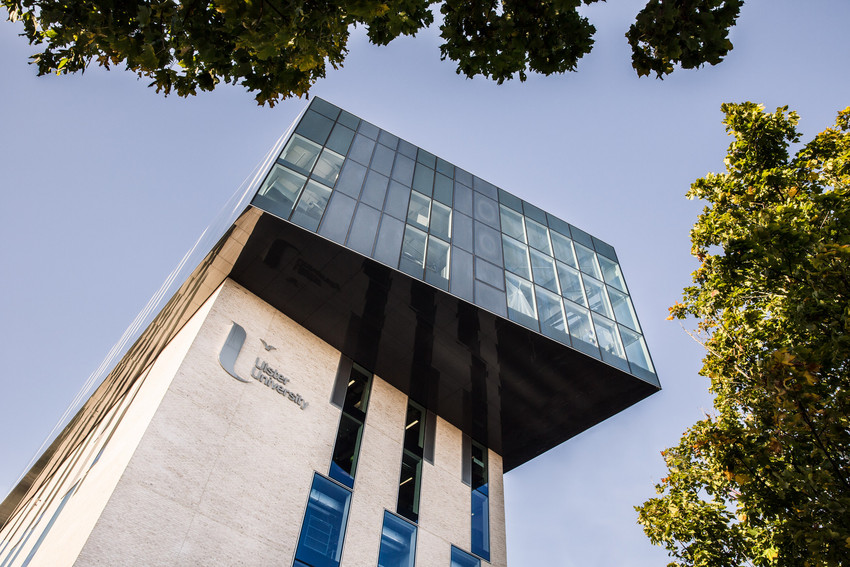 Belfast campus
At the centre of the civic evolution in Belfast
Contact Supervisor
Other Supervisors