Funded PhD Opportunity

Reclaiming the moral argument on abortion - examining the role of liberal faith communities in addressing abortion stigma

This opportunity is now closed.
Subject: Social Work and Social Policy
Summary
ASPS research themes - Power, social rights and justice
Fundamental to addressing inequality in society is addressing the power imbalance between genders and access to social rights and justice. Women's position in conservative societies has been dominated historically by traditional norms of motherhood and home-making, resulting in severe curtailment of women's ability to achieve equality. These traditional norms are typically perpetuated by conservative faith organisations, which in turn exert a distinct and substantial influence over cultural values, policymaking and the distribution of power (Bloomer and O'Dowd, 2014; Stopler, 2008). Abortion is thus presented as the antithesis to traditional norms of motherhood and home-making.
The consequent associated negative cultural impact of challenging these norms contributes to abortion stigma (Bloomer et al., 2018). Abortion stigma is experienced by both women accessing services and by service providers. For women who have had abortions, stigma contributes to isolation and shame; for abortion providers, abortion stigma results in problematizing working environments and in decreasing numbers of medical staff willing to offer abortion services (Bloomer et al., 2018). To date, the positioning of liberal faith perspectives on abortion in conservative societies has been unexplored.
The research will critically examine the socially constructed discourse on faith positions on abortion, and explore to what extent liberal faith communities in conservative societies can reclaim the morality authority on abortion, and assert that denying access to abortion is immoral. This reclaiming of moral arguments and its contribution to challenging abortion stigma will be examined.
The inter-disciplinary framework of reproductive justice will be applied to the study. Specifically, the historic reproductive injustices and systemic inequalities in gender power relations will be examined from faith perspectives and analysis conducted as to this relates to challenges to achievement of contemporary socio-economic justice as a political strategy to advance women's rights and wellbeing.
The study is expected to comprise a highly innovative mixed methods design. Such an approach may include the incorporation of thematic textual analysis of documents produced by faith organisations (including policy papers, research reports, training manuals, information leaflets), semi-structured interviews with key informants, and online asynchronous focus groups. Participants are expected to include those of faith who are members of faith institutions and those who do not belong to particular faith institutions.
The project invites proposals that employ a comparative approach that includes different jurisdictions. Possible cases include South Africa, the Phillipines, the USA, the Republic of Ireland and Northern Ireland, where a wide range on faith actors will be explored, including faith based civil society organisations, theological institutions and churches.
.
Essential Criteria
Upper Second Class Honours (2:1) Degree or equivalent from a UK institution (or overseas award deemed to be equivalent via UK NARIC)
Research proposal of 2000 words detailing aims, objectives, milestones and methodology of the project
Desirable Criteria
If the University receives a large number of applicants for the project, the following desirable criteria may be applied to shortlist applicants for interview.
A comprehensive and articulate personal statement
Funding
Vice Chancellors Research Scholarships (VCRS)

The scholarships will cover tuition fees and a maintenance award of £15,009 per annum for three years (subject to satisfactory academic performance). Applications are invited from UK, European Union and overseas students.

DFE

The scholarship will cover tuition fees at the Home rate and a maintenance allowance of £15,009 per annum for three years. EU applicants will only be eligible for the fees component of the studentship (no maintenance award is provided).  For Non EU nationals the candidate must be "settled" in the UK.
Other information
The Doctoral College at Ulster University
Launch of the Doctoral College
Current PhD researchers and an alumnus shared their experiences, career development and the social impact of their work at the launch of the Doctoral College at Ulster University.
Watch Video
Key Dates
Submission Deadline

Monday 18 February 2019

Interview Date

25 to 27 March 2019
Campus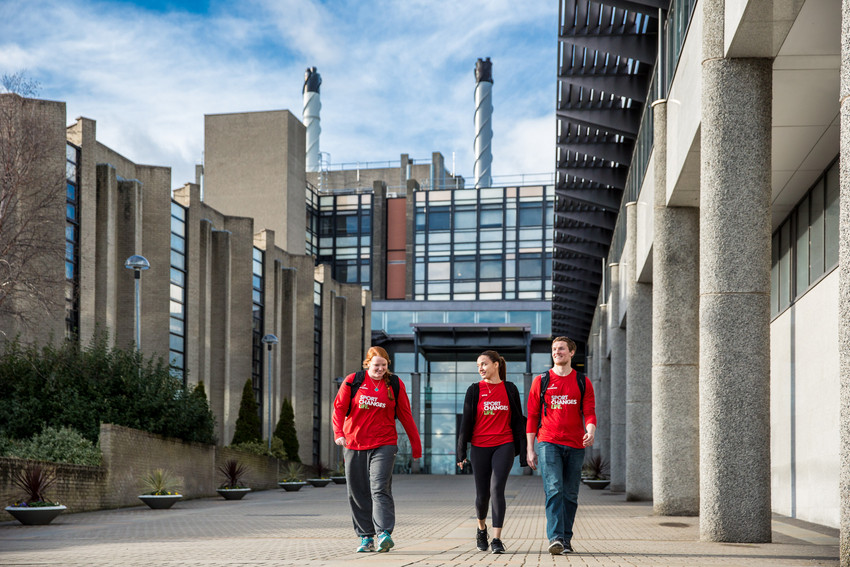 Jordanstown campus
The largest of Ulster's campuses
Contact Supervisor