---
Summary
Internationally, palliative care is accepted as a holistic approach that promotes quality of life for both patients and their families, who are dealing with the problems associated with life-threatening illness. With improvements in diagnosis and treatment, palliative conditions are increasingly perceived as chronic conditions, and whilst this is a positive development, the demands of adjustment the consequences physically and psychologically and the emotional challenges of survivorship can all put strain on inter-personal and intimate relationships with partners. Couple therapy for Depression has been promoted by the National Institute for Clinical Excellence, as helpful for depression, a symptom frequently associated with palliative care patients. However, access to this approach is inconsistent in the UK generally, and despite being advocated for the general population, studies of its benefits and uptake in palliative care contexts is under-researched.
Aim: To explore the role and perceived impact of couple therapy in palliative care.
Objectives:
1.To summarize the evidence for couple counselling in palliative care.
2.To profile existing couple therapy services, role, usage and links to palliative care services.
3.To explore professional, patient and partner perceptions of the importance of couple therapy as part of palliative care provision care.
4.To synthesize the findings to inform the development of an intervention to improve care of couples in the palliative care journey
Methodology
Sequential mixed methods study comprised of four phases, linked to the objectives:
1.A scoping review of the policy and literature guided by guided by the Joanna Briggs Institute Scoping Review 7-8 protocol will be undertaken to examine gaps and types of evidence and policy that informs practice in this area. This will synthesize the current state of the literature and inform future work.
2.Profile of services – a cross sectional survey of all hospices located across the UK and the island of Ireland will be undertaken to establish availability, relationship, role and usage (if available) with counselling/couple therapy/psychological interventions for couples.
3.Data collection will be conducted via two methods:
1) Qualitative Focus Group study with a purposive sample of multi-disciplinary health and social care professionals and psychological therapists, such as counsellors, psychotherapists, clinical psychologists, to gain insight into their understanding and perception of couple therapy and its role in palliative care provision. Semi-structured interviews will elicit data on the perceptions and experiences of professionals and about barriers or facilitators to an effective response to couple's support needs. Audio-recorded transcripts transcribed and analysed thematically.
2) One to one interviews will be undertaken with a purposive sample of palliative care patients and their partners to explore their perceptions, experiences and need for therapy in palliative care. Semi-structured interviews based on literature and analysed thematically. Deliberative panels (n=2) will be held with key stakeholders including palliative and generalist health care professionals, psychological therapists, such as counsellors, psychotherapists, clinical psychologists and palliative care patients and their partners. Aim of panels will be to reflect on the findings of the study and develop key recommendations to inform development of couple theory in palliative care.
---
Essential criteria
Upper Second Class Honours (2:1) Degree or equivalent from a UK institution (or overseas award deemed to be equivalent via UK NARIC)
---
Desirable Criteria
If the University receives a large number of applicants for the project, the following desirable criteria may be applied to shortlist applicants for interview.
Relevant professional qualification and/or a Degree in a Health or Health related area
---
Funding
Vice Chancellors Research Scholarships (VCRS)

The scholarships will cover tuition fees and a maintenance award of £14,777 per annum for three years (subject to satisfactory academic performance). Applications are invited from UK, European Union and overseas students.

DFE

The scholarship will cover tuition fees at the Home rate and a maintenance allowance of £ 14,777 per annum for three years. EU applicants will only be eligible for the fees component of the studentship (no maintenance award is provided).  For Non EU nationals the candidate must be "settled" in the UK.
---
Other information
---
The Doctoral College at Ulster University
---
Reviews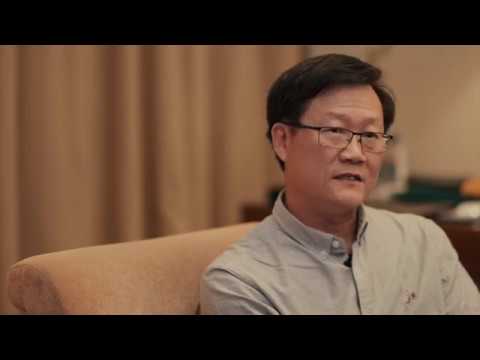 Ulster University has very enhanced independent learning. I strongly recommend my students to go abroad to broaden their vision to get new motivation. I tell them that when studying at Ulster University, they will receive an abundance of knowledge, new experiences and strong technology to enhance their life.
Professor Stenver Lin - PhD Radiology
Watch Video
---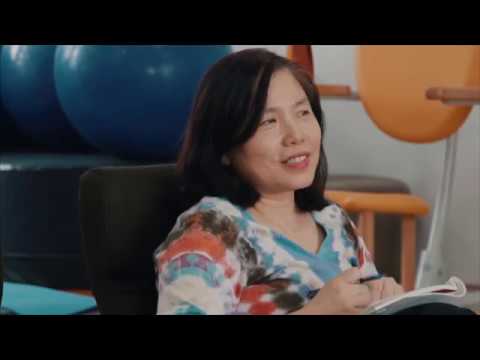 I am currently the Director for the Department of Nursing-midwifery and Women's Heath at NTUNHS. I studied at Ulster University for 3 years and it was a very happy time. Ulster is very good for study, not only in academic work but it also shows you how to be a good teacher.
Professor Chein Huei Kao - PhD Health Science of Nursing
Watch Video
---