Funded PhD Opportunity

NINE DTP PhD Scholarship Opportunity

This opportunity is now closed.
This project is funded by: NINE DTP ESRC
Subject: Social Work and Social Policy
Summary
Northern Ireland and North East (NINE) Doctoral Training Partnership Scholarship Opportunity
The Northern Ireland and North East (NINE) Doctoral Training Partnership is an ESRC‐funded consortium of seven universities delivering postgraduate social science training in two UK regions. It comprises Durham University (DU), Newcastle University (NU), Northumbria University (UNN), Teesside University (TU), University of Sunderland (SU), Queen's University Belfast (QUB) and Ulster University (UU).
We are seeking applications from outstanding doctoral candidates for ESRC funded studentships in Social Sciences at Ulster University. Part-time studentships are also available.
Please refer to https://www.ninedtp.ac.uk/eligibility/ for eligibility criteria.
We are particularly interested in applications pertaining to our core areas of expertise:
*Health, Well-being and Society
*Sociology, Social Policy and Social Work
*Law
*Conflict, Security and Justice
*Politics
*Management, Business and Economics
In addition, we welcome applications that propose collaborative research projects with partners organisations in the public, private or third sectors. Please refer to https://www.ninedtp.ac.uk/collaborative-studentships/ for further information.
All interested applicants are strongly encouraged to contact the NINE DTP Director, Dr Markus Ketola (m.ketola@ulster.ac.uk) in the first instance.
The ESRC studentship covers fees and a tax-free maintenance stipend (worth £14,770 in 2018-2019). Additional funding is available for fieldwork and research activity, and candidates benefit from access to a wide range of training offerings across the NINE Doctoral Training Partnership institutions.
We carry out world-leading research which is not only of outstanding academic quality but also had a direct impact on the policy-making process. Ulster University is Northern Ireland's civic university, which means that doctoral candidates can expect to join a research culture that is aligned closely to the wellbeing of communities.
For more information on the studentships please visit the NINE DTP website https://www.ninedtp.ac.uk/
The studentships that can be applied through Ulster University are: 1+3 Studentships for undergraduate applicants wishing to complete a taught research training Masters degree before progressing on to a PhD +3 Year Studentships for students who have already completed, or will have completed by the commencement of their PhD, a Masters that included 60 credits or more of core research methods training. +3.5 Year Studentships for students who possess (or are in the process of attaining) a Masters degree which does not include the requisite research methods training. The +3.5 award provides an additional 6 months of training to allow for the completion of a 60 credit Certificate of Research Methods. Part‐time equivalents to the above studentships are available across all accredited pathways.
Essential Criteria
Upper Second Class Honours (2:1) Degree or equivalent from a UK institution (or overseas award deemed to be equivalent via UK NARIC)
A comprehensive and articulate personal statement
Research proposal of 2000 words detailing aims, objectives, milestones and methodology of the project
Funding
This project is funded by: NINE DTP ESRC
NINE DTP ESRC
Other information
The Doctoral College at Ulster University
Launch of the Doctoral College
Current PhD researchers and an alumnus shared their experiences, career development and the social impact of their work at the launch of the Doctoral College at Ulster University.
Watch Video
Key Dates
Submission Deadline

Friday 18 January 2019

Interview Date

7 March 2019
Campus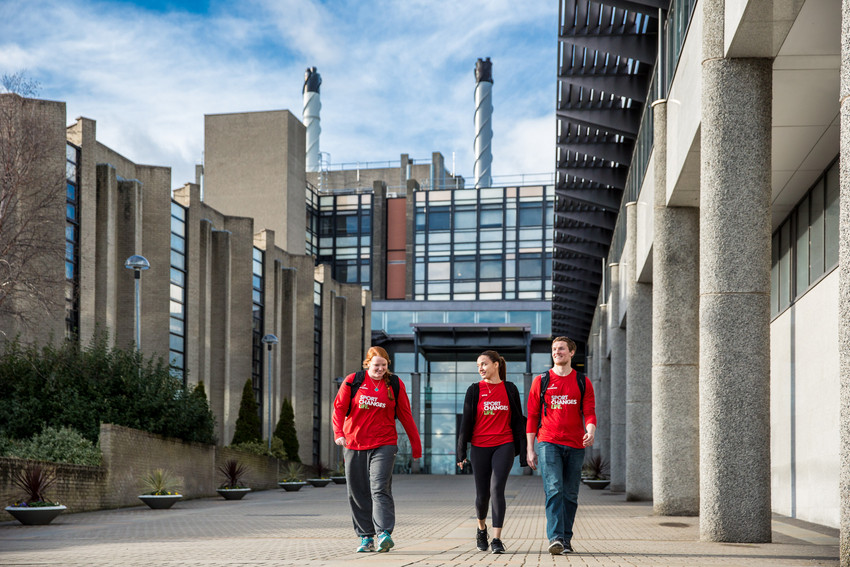 Jordanstown campus
The largest of Ulster's campuses
Contact Supervisor