---
Summary
Microbial biosurfactants have been investigated extensively in the last few years as alternatives to chemical surfactants in a wide range of commercial products including personal care products, such as toothpaste, shampoos, skin cleansers and detergent products. These biosurfactants as well as possessing surface activity have been shown to have other bioactivity including anti-cancer properties and importantly antibacterial activity against a range of bacterial species.
These effects include growth inhibition (bacteriostatic) and killing (bacteriocidal) activities against various bacteria. There has been little investigation of the mode of action of microbial biosurfactants against other organisms with the assumption being made that the effects are produced by direct interaction of the surfactants with the cell membrane. In this project the aim will be to elucidate the mechanism(s) of action of several microbial low molecular weight biosurfactants on a range of different bacterial species, both Gram negative and Gram positive.
The objectives of the project will be:
1.To define how the bacteriostatic and bacteriocidal properties of biosurfactants are expressed against different types of bacteria.
2.To investigate whether the effects are due to a direct interaction with the cell membrane leading to cell damage and leakage of materials from the cell.
3.To determine whether susceptible bacterial species are affected uniformly throughout their growth cycle or whether the stage of growth determines the extent of the effect.
4.To examine, through the use of molecular biology techniques, whether the biosurfactants have any direct effect on the metabolism of the cells through changes in gene expression.
The investigative methods to be used in this study will involve the use of standard microbial culture methods, to demonstrate growth and killing effects. These methods will be supplemented with specific staining methods and various analytical methods to determine the damage caused to the cells.
Direct microscopic observation will also play an important role. The effect of the surfactants on the metabolism of the cells will be examined through the use of qRT PCR to quantify the expression of key regulated metabolic genes which will give us indications into key metabolic functions impairments or inhibitions.
---
Essential criteria
Upper Second Class Honours (2:1) Degree or equivalent from a UK institution (or overseas award deemed to be equivalent via UK NARIC)
Sound understanding of subject area as evidenced by a comprehensive research proposal
---
Desirable Criteria
If the University receives a large number of applicants for the project, the following desirable criteria may be applied to shortlist applicants for interview.
First Class Honours (1st) Degree
Masters at 65%
Research project completion within taught Masters degree or MRES
Practice-based research experience and/or dissemination
Experience using research methods or other approaches relevant to the subject domain
Work experience relevant to the proposed project
Publications - peer-reviewed
Experience of presentation of research findings
A comprehensive and articulate personal statement
Relevant professional qualification and/or a Degree in a Health or Health related area
---
Funding
Vice Chancellors Research Scholarships (VCRS)

The scholarships will cover tuition fees and a maintenance award of £14,777 per annum for three years (subject to satisfactory academic performance). Applications are invited from UK, European Union and overseas students.

DFE

The scholarship will cover tuition fees at the Home rate and a maintenance allowance of £ 14,777 per annum for three years. EU applicants will only be eligible for the fees component of the studentship (no maintenance award is provided).  For Non EU nationals the candidate must be "settled" in the UK.
---
Other information
---
The Doctoral College at Ulster University
---
Reviews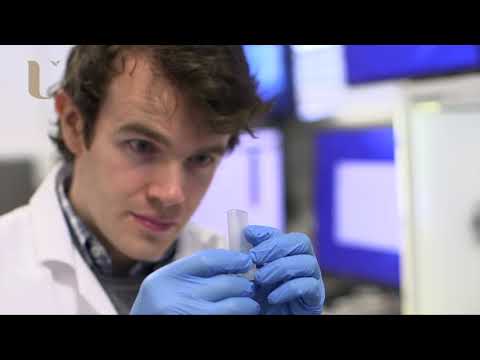 My experience has been great and the people that I have worked with have been amazing
Kieran O'Donnell - 3D printing of biological cells for tissue engineering applications
Watch Video
---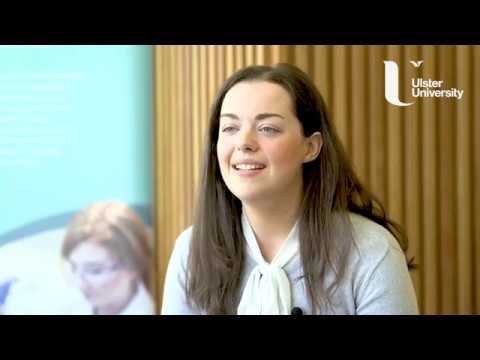 Completing the MRes provided me with a lot of different skills, particularly in research methods and lab skills.
Michelle Clements Clements - MRes - Life and Health Sciences
Watch Video
---
Throughout my PhD I've been provided with continuous support and guidance by my supervisors and the staff at the University.I've also received many opportunities to further enhance my professional development in the form of teaching experience and presenting my work at conferences which will aid in my pursuit of a career in academia or industry.
William Crowe
---