---
Summary
Rivoflavin or vitamin B2 is a water-soluble vitamin which is the pre-cursor for the flavocoenzymes flavin adenine dinucleotide (FAD) and flavin mononucleotide (FMN). B2 plays a key role in energy production as well as interacting with a number of other nutrients, including Iron and, of particular interst to our group, the metabolically related B-vitamins.
Although not generally considered to be an issue in the developed world, because of the reliance on nutrition surveys to report status, sub-optimal riboflavin status appears to be more widespread in many populations than is generally recognised. Biomarker status is rarely measured because the existing biomarker EGRac requires very specific pre-analysis processing, unfeasible in most settings. A recent transnational collaboration led by the supervisory team at NICHE (DERiVE project: http://derive-riboflavin.com/ ) involving partners in Ireland (North and South) and Canada aims to address this gap by developing accessible riboflavin biomarkers for use in population surveys globally.
This PhD research project will extend this work by investigating important functional, gene-nutrient and health effects of optimal riboflavin status in different adult cohorts. The functional significance of sub-optimal riboflavin status is unclear. Among its metabolic roles, riboflavin is required (as FMN) to generate the active form of vitamin B6 in tissues. It has been shown previously that cells have a tendency to spare FAD at the expense of FMN; therefore, in the condition of riboflavin deficiency, the FMN-dependent pathways would be expected to be primarily affected.
This project will address this (Objective 1) by examining functional effects of changes of riboflavinstatus by measuring the response of vitamin B6 biomarker (plasma PLP) to interventions with riboflavin This will provide evidence that impaired riboflavin status may result in disturbance of vitamin B6 metabolic pathways with potential health consequences.
Hypertension is a major risk factor for CVD and is the strongest predictor of stroke risk. About 10% of the population carry a particular genetic factor [a common C677CT polymorphism in the folate metabolising enzyme methyltetrahydrofolate reductase (MTHFR)] that increases their risk of heart disease and stroke. Furthermore, it has been shown that people who are homozygous for this polymorphism (TT genotype) are at increased risk of high blood pressure. Riboflavin is required as a co-factor for the MTHFR enzyme and in a series of novel studies conducted at this centre we demonstrated that riboflavin (1.6mg/d /16 weeks) significantly lowered blood pressure in premature CVD patients with the TT genotype and in hypertensive patients generally.
This PhD research project will further evaluate (Objective 2) the health benefit of riboflavin in modulating blood pressure via this novel gene-nutrient interactive effect in adults across the lifecycle.
The project will suit applicants who are highly motivated and willing to engage in teamwork and collaborative research with: excellent interpersonal skills; ability to work on own initiative; excellent written and oral communication skills; ability to complete a project within a specified time; willingness to learn new skills and techniques, including laboratory skills; organisational skills and record keeping.
References
HoriganG, McNulty H, Ward M, Strain JJ, Purvis J, Scott JM. Riboflavin lowers blood pressure in cardiovascular disease patients homozygous for the 677C>T polymorphism in MTHFR. Journal of Hypertension 2010; 28: 478-486.
McNulty H, Strain JJ Hughes CF, Ward M. Riboflavin, MTHFR genotype and blood pressure: A personalized approach to prevention and treatment of hypertension. Molecular Aspects of Medicine 2017; 53: 2-9.
McMahon A, McNulty H, Hughes CF, Strain J.J, Ward M (2016). Novel approaches to investigate one-carbon metabolism and related B-vitamins in blood pressure. Nutrients 2016, 8, 720; doi:10.3390/nu8110720
McAuley E, Hughes CF, McNulty H, Strain J.J, Ward M. (2016). Riboflavin, MTHFR genotype and blood pressure: Current evidence and implications for personalised nutrition. Proceedings of the Nutrition Society. 75 (3), pp. 405-414
---
Essential criteria
Upper Second Class Honours (2:1) Degree or equivalent from a UK institution (or overseas award deemed to be equivalent via UK NARIC)
Sound understanding of subject area as evidenced by a comprehensive research proposal
---
Desirable Criteria
If the University receives a large number of applicants for the project, the following desirable criteria may be applied to shortlist applicants for interview.
First Class Honours (1st) Degree
Masters at 65%
Research project completion within taught Masters degree or MRES
Practice-based research experience and/or dissemination
Experience using research methods or other approaches relevant to the subject domain
Work experience relevant to the proposed project
Publications - peer-reviewed
Experience of presentation of research findings
A comprehensive and articulate personal statement
Relevant professional qualification and/or a Degree in a Health or Health related area
---
Funding
Vice Chancellors Research Scholarships (VCRS)

The scholarships will cover tuition fees and a maintenance award of £14,777 per annum for three years (subject to satisfactory academic performance). Applications are invited from UK, European Union and overseas students.

DFE

The scholarship will cover tuition fees at the Home rate and a maintenance allowance of £ 14,777 per annum for three years. EU applicants will only be eligible for the fees component of the studentship (no maintenance award is provided).  For Non EU nationals the candidate must be "settled" in the UK.
---
Other information
---
The Doctoral College at Ulster University
---
Reviews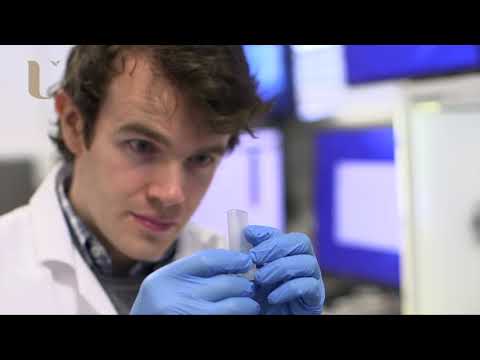 My experience has been great and the people that I have worked with have been amazing
Kieran O'Donnell - 3D printing of biological cells for tissue engineering applications
Watch Video
---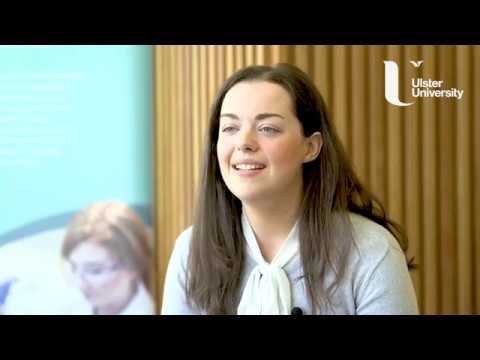 Completing the MRes provided me with a lot of different skills, particularly in research methods and lab skills.
Michelle Clements Clements - MRes - Life and Health Sciences
Watch Video
---
Throughout my PhD I've been provided with continuous support and guidance by my supervisors and the staff at the University.I've also received many opportunities to further enhance my professional development in the form of teaching experience and presenting my work at conferences which will aid in my pursuit of a career in academia or industry.
William Crowe
---