---
Summary
Background
MicroRNAs (miRNAs) are small, non-coding RNA molecules that regulate gene expression by interacting with messenger RNAs (mRNAs). There is much hope that microRNA profiling can be a potentially valuable tool for improving the prognosis, diagnosis and treatment of disease (1), but there remains a significant gap in our knowledge about how exactly they function.
In our laboratory, we are interested in how the regulation of specific miRNAs, and their gene networks, can contribute to disease progression. In particular we are interested in how epigenetic mechanisms, such as DNA methylation can impact upon miRNA expression in different diseases, including cancer (2) and glaucoma (3).
The current project will investigate this by utilising a combination of in vitro, in vivo and in silico models to explore the regulation and functionality of various miRNAs, including miR-145 and the miR-200 family. This project brings together the research interests of the three listed supervisors, making it a strategic area of investigation for the Genomic Medicine Research Group.
Methods
The methods, equipment and expertise outlined below are routinely used in the laboratories of the supervisors. Papers featuring similar experimental approaches have been published by them (4-7).
*2D & 3D Cell culture (cell-lines, primary cells, spheroids) *PCR Expression Analysis of miRNA
*Analysis of DNA methylation in miRNA regions by MS-PCR, bisulfite sequencing, COBRA analysis
*Functional Analysis of selected miRNA - Transfection assays - Effect on protein expression (Western Blotting) - Validation of target(s) (PCR & luciferase reporter assay) - Cell behaviour bioassays (proliferation / apoptosis /invasion )
*Bioinformatic analysis & Data-mining of online (clinical) data repositories.
Aims & objectives
a.To identify and select miRNAs for investigation
b.To assess how methylation impacts upon expression of selected miRNAs
c.To identify targets and carry out functional analysis of selected miRNAs
d.To explore clinical significance of selected miRNAs through in silico analysis of online datasets
e.To evaluate the potential of miRNA (and methylation) profiling as diagnostic/prognostic biomarkers in disease
Skills Required of Applicant
*Good Laboratory skills
*Good oral and written presentation skills
*Good critical thinking and analytical skills
*Good IT skills
*Good work ethic and ability to work independently
*Experience of biostatistics and using statistical packages
*Interest in bioinformatic analysis
References
1.Rupaimoole & Slack, Nat Rev Drug Discov. 2017 Mar;16(3):203-222.
2.Piletič & Kunej, Arch Toxicol. 2016 90(10):2405-19.
3.Liu et al, Curr Genomics. 2013 14(3):166-72
4.Lynch et al, Prostate, 2016 76(13):1146-5910.
5.Lynch et al, Prostate 2016 76(7):637-48.
6.Lechner et al, Invest Ophthalmol Vis Sci. 2013 54(8):5266-72.
7.Irwin et al, Genomics. 2014 104(5):383-92.
---
Essential criteria
Upper Second Class Honours (2:1) Degree or equivalent from a UK institution (or overseas award deemed to be equivalent via UK NARIC)
Sound understanding of subject area as evidenced by a comprehensive research proposal
---
Desirable Criteria
If the University receives a large number of applicants for the project, the following desirable criteria may be applied to shortlist applicants for interview.
First Class Honours (1st) Degree
Masters at 65%
Research project completion within taught Masters degree or MRES
Practice-based research experience and/or dissemination
Experience using research methods or other approaches relevant to the subject domain
Work experience relevant to the proposed project
Publications - peer-reviewed
Experience of presentation of research findings
A comprehensive and articulate personal statement
Relevant professional qualification and/or a Degree in a Health or Health related area
---
Funding
Vice Chancellors Research Scholarships (VCRS)

The scholarships will cover tuition fees and a maintenance award of £14,777 per annum for three years (subject to satisfactory academic performance). Applications are invited from UK, European Union and overseas students.

DFE

The scholarship will cover tuition fees at the Home rate and a maintenance allowance of £ 14,777 per annum for three years. EU applicants will only be eligible for the fees component of the studentship (no maintenance award is provided).  For Non EU nationals the candidate must be "settled" in the UK.
---
Other information
---
The Doctoral College at Ulster University
---
Reviews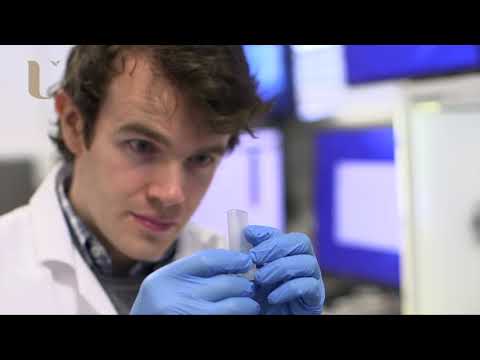 My experience has been great and the people that I have worked with have been amazing
Kieran O'Donnell - 3D printing of biological cells for tissue engineering applications
Watch Video
---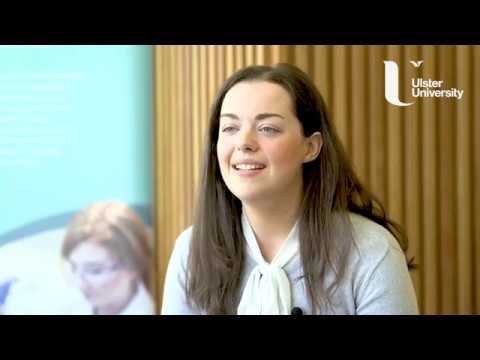 Completing the MRes provided me with a lot of different skills, particularly in research methods and lab skills.
Michelle Clements Clements - MRes - Life and Health Sciences
Watch Video
---
Throughout my PhD I've been provided with continuous support and guidance by my supervisors and the staff at the University.I've also received many opportunities to further enhance my professional development in the form of teaching experience and presenting my work at conferences which will aid in my pursuit of a career in academia or industry.
William Crowe
---