---
Summary
The predisposition to overeat in response to large portion sizes (PS) appears to be a ubiquitous phenomenon and occurs irrespective of age. Several observational and experimental studies show that from as early as 1 year, children eat greater amounts when presented with larger food portions (1-2), even though at this young age, food intake is reported to occur primarily in response to hunger and satiety cues (3). There is a general paucity of research into the key drivers that influence portion control in children. The supervisory team have shown that parents of children aged 3y and under may not consider the impact of larger than appropriate food PS on weight status in their children, or appreciate the potential influence of early portion control on future eating behaviour (4).
The proposed PhD will investigate this aspect further, and gain parental opinions in regard to food PS representative of a broader age range of children. The 'Eatwell Guide' (5), provides recommendations about the types and proportions of each key food group to consume daily. However, with the exception of the fruit and vegetable food group, there are no PS recommendations available in the UK guidance. Various PS guides from non-governmental organisations (NGOs) and the food industry exist; however, these tend to communicate inconsistent and sometimes conflicting advice, which facilitates confusion among consumers (6).
Recent safefood funded research conducted by the supervisory team has identified a strong consumer preference and acceptance of 'visual' portion size estimation aids to estimate appropriate PS (7). Understanding the practical implications of the use of simple and visual portion size tools may facilitate the control of energy intake. The proposed PhD will add to this growing evidence base by including an examination of the implications of using practical portion size tools in the home setting (e.g a 200 ml disposable cup).
The main objectives of the proposed PhD research will be met using a range of research methods to: (a)systematically review and evaluate the literature and other relevant sources of information to determine the impact and influencers of typical food PS reported among children and adolescents (b)examine typical PS patterns of commonly consumed foods in a representative cohort of both Irish and UK children using national survey data (c)evaluate (both qualitatively and quantitatively) a suitable 200-ml prototype reusable cup, alongside other portion control aids (such as plates/teaspoons) to assist adults and children in managing portion control in the home setting on the Island of Ireland.
This work will form part of a safefood supported project recently awarded to the supervisory team ('Portion control tools; do they work in practice?' Ref: 01-2018) (d)investigate parental knowledge, attitudes and behaviour regarding food portion sizes for children from aged 3-12 years (this aspect will extend the previous data collected in parents of children aged<3y (4))
The PhD researcher appointed to the project will be given every opportunity to maximize personal and professional development by participating in relevant workshops, specialist skills sessions, relevant online courses, PhD researcher initiatives and personal development activities organised by the Doctoral College. In addition, the PhD researcher will be expected and strongly encouraged to prepare and present their research findings when appropriate at national and international conferences of relevance e.g. those organised by the Nutrition Society and the Association for Obesity.
References
Birch LL (1998) Development of food acceptance patterns in the first years of life. Proc Nutr Soc. 57:617-624.
Birch LL & Fisher JO (1998) Development of eating behaviors among children and adolescents. Pediatrics. 101:539-549.
Fox MK, Devaney B, Reidy K et al. (2006) Relationship between portion size and energy intake among infants and toddlers: evidence of self-regulation. J Am Diet Assoc. 106:S77-83.
Pourshahidi LK, Livingstone MBE, McCotter LE, McCaffrey TA, McCarthy H & Kerr MA (2017) An exploration of parental barriers to appropriate portion sizes for young children: a qualitative study. Proc Nutr Soc 76(OCE3), E105.
Department of Health, UK. The Eatwell Guide. Public Health England (2016).https://www.gov.uk/government/publications/the-eatwell-guide
Faulkner, G. P., Pourshahidi, L. K., Wallace, J. M. W., Kerr, M. A., McCrorie, T. A., & Livingstone, M. B. E. (2012). Serving size guidance for consumers: Is it effective? Proceedings of the Nutrition Society, 71, 610-621.
Faulkner, Gemma P, Livingstone, M. Barbara E., Pourshahidi, Kirsty, Spence, Michelle, Dean, Moira, O'Brien, Sinead, Gibney, Eileen, Wallace, Julie, McCaffrey, Tracy and Kerr, Maeve. A. (2017) An evaluation of portion size estimation aids: Consumer perspectives on their effectiveness. Appetite, 114 . pp. 200-208
---
Essential criteria
Upper Second Class Honours (2:1) Degree or equivalent from a UK institution (or overseas award deemed to be equivalent via UK NARIC)
Sound understanding of subject area as evidenced by a comprehensive research proposal
---
Desirable Criteria
If the University receives a large number of applicants for the project, the following desirable criteria may be applied to shortlist applicants for interview.
First Class Honours (1st) Degree
Masters at 65%
Research project completion within taught Masters degree or MRES
Practice-based research experience and/or dissemination
Experience using research methods or other approaches relevant to the subject domain
Work experience relevant to the proposed project
Publications - peer-reviewed
Experience of presentation of research findings
A comprehensive and articulate personal statement
Relevant professional qualification and/or a Degree in a Health or Health related area
---
Funding
Vice Chancellors Research Scholarships (VCRS)

The scholarships will cover tuition fees and a maintenance award of £14,777 per annum for three years (subject to satisfactory academic performance). Applications are invited from UK, European Union and overseas students.

DFE

The scholarship will cover tuition fees at the Home rate and a maintenance allowance of £ 14,777 per annum for three years. EU applicants will only be eligible for the fees component of the studentship (no maintenance award is provided).  For Non EU nationals the candidate must be "settled" in the UK.
---
Other information
---
The Doctoral College at Ulster University
---
Reviews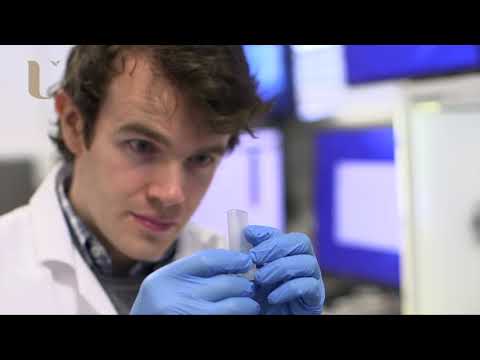 My experience has been great and the people that I have worked with have been amazing
Kieran O'Donnell - 3D printing of biological cells for tissue engineering applications
Watch Video
---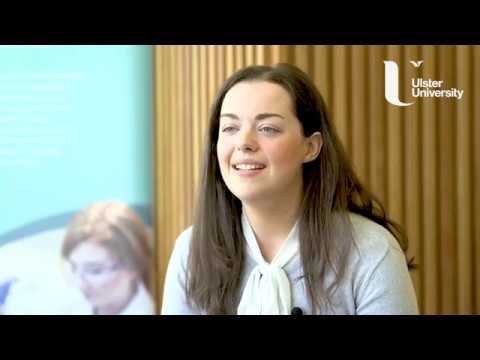 Completing the MRes provided me with a lot of different skills, particularly in research methods and lab skills.
Michelle Clements Clements - MRes - Life and Health Sciences
Watch Video
---
Throughout my PhD I've been provided with continuous support and guidance by my supervisors and the staff at the University.I've also received many opportunities to further enhance my professional development in the form of teaching experience and presenting my work at conferences which will aid in my pursuit of a career in academia or industry.
William Crowe
---