Funded PhD Opportunity

Advanced Multifunctional Energy Efficient Building Facades

This opportunity is now closed.
Subject: Architecture, Built Environment and Planning
Summary
Glass facades form the interface between the internal and external climate and act as a key modulator between these two environments. They are therefore crucial in providing not only protection from the external environment but also comfort for the building occupants. However, more significantly their role has become one of energy control and can potentially have a substantial influence on the energy demand and consequently carbon emissions of buildings. They are therefore seen as a critical building fabric element in the retrofitting of existing building stock or the delivery of new nearly zero energy buildings (nZEB).
Recent advances have seen façade and window technologies which act as smart multifunction glazed components bringing together a range of properties such as excellent thermal insulation, energy harvesting and light transmission and control. Traditional multi-pane insulating glazing systems, which use inert gases, warm edge spacers and low emissivity coatings have reached the limits achievable for thermal insulation performance. Further improvements have been shown to be achievable with the development of a Vacuum Insulated Glazing using a narrow evacuated cavity between the glass panes to minimise heat transmission.
However, their wide-scale deployment is hindered due to the requirements of a hermetic and durable edge seal. Key issues to be addressed include the ability of the seal to withstand stresses due to large temperature differentials between the indoor and outdoor environments and those imposed by atmospheric pressure acting on the glass panes or due to other significant impacts. Additionally, a low temperature seal design is required which is below the thermal tolerances of tempered glass, now mandatory for many building applications. Other areas which require development include a suitable support pillar used to maintain separation of the glass panes under atmospheric pressure.
The addition of further glass panes may also be investigated. Additional functionality of the vacuum insulated glazing which may be considered to include the use novel materials or coatings for light/energy control or the integration of suitable solar technologies for energy harvesting.
The proposed glazing systems should have applications for a range of climates and be applicable for both new and existing buildings including those where the architectural merit of the building must be maintained. Areas such as weight reduction, ease of installation and integration (particularly for building retrofitting), and light transmission while meeting the building standards and conservation considerations for heritage buildings are essential considerations for new products and systems. The developed glazing/façade system performance will be fully characterised using hot box calorimetry with the potential evaluation under real environmental conditions through inclusion in demonstration test sites in Europe.
Essential Criteria
Upper Second Class Honours (2:1) Degree or equivalent from a UK institution (or overseas award deemed to be equivalent via UK NARIC)
Clearly defined research proposal detailing background, research questions, aims and methodology
Funding
Vice Chancellors Research Scholarships (VCRS)

The scholarships will cover tuition fees and a maintenance award of £15,009 per annum for three years (subject to satisfactory academic performance). Applications are invited from UK, European Union and overseas students.

DFE

The scholarship will cover tuition fees at the Home rate and a maintenance allowance of £15,009 per annum for three years. EU applicants will only be eligible for the fees component of the studentship (no maintenance award is provided).  For Non EU nationals the candidate must be "settled" in the UK.
Other information
The Doctoral College at Ulster University
Launch of the Doctoral College
Current PhD researchers and an alumnus shared their experiences, career development and the social impact of their work at the launch of the Doctoral College at Ulster University.
Watch Video
Key Dates
Submission Deadline

Monday 18 February 2019

Interview Date

13 March to 21 March 2019
Campus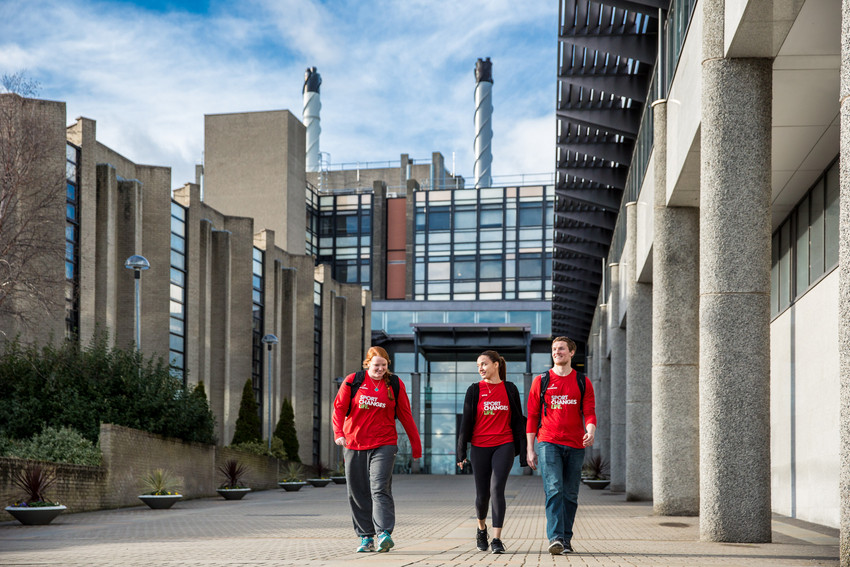 Jordanstown campus
The largest of Ulster's campuses
Contact Supervisor
Other Supervisors