---
Summary
Regular physical activity (PA) is associated with improved physical and mental health. Young people with sedentary lifestyles are at higher risk of mental illness. PA levels decline as children move into adolescence. Across the island of Ireland, participation in PA by girls is extremely low and Northern Ireland (NI) has the lowest proportion of children meeting current PA guidelines. Rates of mental illness in NI are also higher than in other parts of the UK with concerns about the transgenerational impact of the conflict on the mental health of future generations. Adolescence frequently marks the emergence of the first symptoms of depression and adolescent girls in NI are at high risk of self-harm and suicidal behaviour. There is also growing concern about the amount of time adolescents spend using mobile device and computer screens. Aside from the effect on sedentary behaviour, the impact of engagement with social media and other types of screen-time may have a negative impact on young peoples' well-being. Initial studies show promising effects of PA interventions for increasing mental health in adolescents.
Aside from home, adolescents spend more time in school than in any other setting, so schools represent a key environment for promoting health-related behaviours and reduce the unintended health inequalities in interventions, as all adolescents can participate irrespective of socioeconomic status.
Following a systematic review of interventions in adolescents [1], we explored attitudes of adolescents to PA to inform the design of the peer-led, school-based walking intervention which was feasibility/pilot tested in Northern Ireland [3]. Funding has recently been secured through Interreg as part of the CHITIN programme to conduct a fully powered trial of this intervention. This studentship will allow the inclusion of well-being outcomes within this trial and enable us to test the associations between these variables and sedentary screen-time. By including these novel and under-explored areas of wellbeing, these studies will generate novel impactful research outcomes.
Aim: This PhD will investigate the effects of a low-cost, peer-led, school-based intervention aimed at increasing PA on mental health, resilience and well-being in low-active adolescent girls.
Objectives:
· To undertake a systematic review of the effects of exercise on well-being in adolescent girls;
· To determine baseline levels of well-being in a sample of adolescent girls;
· To determine the effect of regular PA/ peer-led group based walking on well-being in adolescent girls and older peers.
Methods:
Using a clustered RCT, adolescent girls (12-14yrs) will be recruited from 16 schools located across Northern Ireland and the border region of Ireland with 24 pupils per school being enrolled as participants. Post-baseline measures, schools will be randomised to control (n=8) or intervention (n=8). Intervention participants will have opportunities to participate in up to three 10-15min peer-led walks/day in school, led by older pupils (aged 16-18yrs) trained as walk-leaders. The intervention will be delivered across the school year with longer-term follow-up assessed.
Outcomes:
Effectiveness will be determined by change in emotional regulation and well-being using validated self-report measures (e.g. The Regulation of Emotions Questionnaire and KIDSCREEN).
In addition to the publications included in the CHITIN funded project this PhD project would include at least 2 peer-reviewed publications, namely:
A systematic review of the effects of exercise on well-being in adolescent girls;
The findings of the RCT on the effects of the intervention on well-being in adolescent girls.
References
Carlin A, Murphy MH, Gallagher AM. (2016) Do Interventions to Increase Walking Work? A Systematic Review of Interventions in Children and Adolescents. Sports Med. 46(4):515-30.
Carlin A, Murphy MH, Gallagher AM. (2015) Current influences and approaches to promote future physical activity in 11-13 year olds: a focus group study. BMC Public Health. 15:1270.
Carlin A, Murphy MH, Nevill A, Gallagher AM. (2018) Effects of a peer-led Walking In ScHools intervention (the WISH study) on physical activity levels of adolescent girls: a cluster randomised pilot study. Trials. 19(1):31.
---
Essential criteria
Upper Second Class Honours (2:1) Degree or equivalent from a UK institution (or overseas award deemed to be equivalent via UK NARIC)
Sound understanding of subject area as evidenced by a comprehensive research proposal
---
Desirable Criteria
If the University receives a large number of applicants for the project, the following desirable criteria may be applied to shortlist applicants for interview.
Research project completion within taught Masters degree or MRES
Experience using research methods or other approaches relevant to the subject domain
Work experience relevant to the proposed project
A comprehensive and articulate personal statement
Use of personal initiative as evidenced by record of work above that normally expected at career stage.
Relevant professional qualification and/or a Degree in a Health or Health related area
---
Funding
Vice Chancellors Research Scholarships (VCRS)

The scholarships will cover tuition fees and a maintenance award of £14,777 per annum for three years (subject to satisfactory academic performance). Applications are invited from UK, European Union and overseas students.
---
Other information
---
The Doctoral College at Ulster University
---
Reviews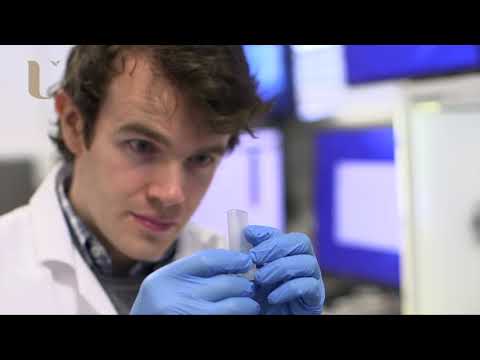 My experience has been great and the people that I have worked with have been amazing
Kieran O'Donnell - 3D printing of biological cells for tissue engineering applications
Watch Video
---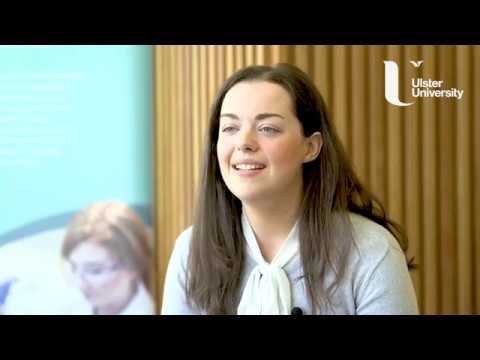 Completing the MRes provided me with a lot of different skills, particularly in research methods and lab skills.
Michelle Clements Clements - MRes - Life and Health Sciences
Watch Video
---
Throughout my PhD I've been provided with continuous support and guidance by my supervisors and the staff at the University.I've also received many opportunities to further enhance my professional development in the form of teaching experience and presenting my work at conferences which will aid in my pursuit of a career in academia or industry.
William Crowe
---