---
Summary
Background
The RQIA (2017) reported NI as having the highest CS rates in the UK with rates of 25- 35% with with costs substantially higher than vaginal births (£3,781 vs £1,985). However, following one CS, about 75% of women with an uncomplicated pregnancy who go into spontaneous labour can give birth vaginally (RCOG, 2016) and NICE (2012) states that women who request a CS due to fear and anxiety should be referred to mental health support services. Increasing the rates of normal vaginal deliveries by reducing CS and encouraging uptake of Vaginal birth after CS (VBAC) is a public health priority: reducing FoC or Postpartum PTSD, due to traumatic birth is an important factor. Reducing FoC is proposed to reduce CS rates and increase VBAC and serves the common goal of promoting normal birth and woman-centred care, reducing rates of costly interventions.
Study Aim
This study aims to develop and test an Early EMDR intervention for prevention of the longer term effects associated with a traumatic birth
EMDR
Eye Movement Desensitization and Reprocessing (EMDR) is a psychotherapeutic approach that has been shown to be effective in the treatment of PTSD in several large randomized controlled trials (RCT). The therapy consists of a standard protocol which includes eight phases and Alternating Bilateral Sstimulation (ABS) to desensitize traumatic memories. The effectiveness of EMDR therapy in treating PTSD has undergone the scrutiny of several meta-analyses looking at its effectiveness resulting in the World Health Organization (2013/15) identifying it as a psychotherapy of choice in the treatment of PTSD in children, teenagers, and adults. To date, however, few studies have explored the potential of EMDR to address trauma arising from obstetrical emergencies occurring in pregnancy and childbirth such as an emergency caesarean birth.
Method
The study design is action research and the approach selected is the PDSA cyle (The Plan-Do-Study-Act cycle) as this is clinically relevant for a HSC project designed to bring about change http://www.academy.solent.nhs.uk/media/37336/guide-to-pdsa-cycles.pdf
Sample
The sample will be mothers who have had an emergency CS and they will be recruited from one or more HSC Trusts in Northern Ireland.
Relevant references
PDSA cycles http://www.academy.solent.nhs.uk/media/37336/guide-to-pdsa-cycles.pdf (Accessed 04/09/2018)
National Institute for Health and Care Excellence (2012). Caesarean section Clinical guideline [CG132]. Available at: https://www.nice.org.uk/guidance/cg132/chapter/1-guidance (Accessed 04/09/2018)
National Institute for Health and Care Excellence (2014) Clinical guideline [CG192] Antenatal and postnatal mental health: clinical management and service guidance. Available at: https://www.nice.org.uk/guidance/cg192 (Accessed 04/09/2018)
National Institute for Health and Care Excellence (2016) Caesarean Section Costing Report. Available at: https://www.nice.org.uk/guidance/cg132/resources/costing-report-184766797 (Accessed 04/09/2018)
NHS 2018 https://improvement.nhs.uk/documents/2142/plan-do-study-act.pdf (Accessed 04/09/2018)
RQIA 2017 https://www.rqia.org.uk/ (Accessed 04/09/2018)
World Health Organization, Human Reproduction Programme (2015) Statement on caesarean section rates. Available at: http://www.who.int/reproductivehealth/publications/maternal_perinatal_health/cs-statement/en/ (Accessed 04/09/2018)
---
Essential criteria
To hold, or expect to achieve by 15 August, an Upper Second Class Honours (2:1) Degree or equivalent from a UK institution (or overseas award deemed to be equivalent via UK NARIC) in a related or cognate field.
Experience using research methods or other approaches relevant to the subject domain
---
Funding
The University offers the following awards to support PhD study and applications are invited from UK, EU and overseas for the following levels of support:

Department for the Economy (DFE)

The scholarship will cover tuition fees at the Home rate and a maintenance allowance of £15,285 per annum for three years. EU applicants will only be eligible for the fee's component of the studentship (no maintenance award is provided). For Non-EU nationals the candidate must be "settled" in the UK. This scholarship also comes with £900 per annum for three years as a research training support grant (RTSG) allocation to help support the PhD researcher.

Due consideration should be given to financing your studies; for further information on cost of living etc. please refer to: www.ulster.ac.uk/doctoralcollege/postgraduate-research/fees-and-funding/financing-your-studies
Candidates should have ordinary UK residence to be eligible for both fees and maintenance (£14,777). Non UK residents who hold ordinary EU residence may also apply but if successful will receive fees only.
---
Other information
---
The Doctoral College at Ulster University
---
Reviews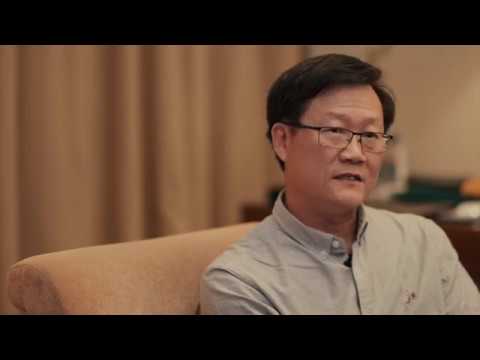 Ulster University has very enhanced independent learning. I strongly recommend my students to go abroad to broaden their vision to get new motivation. I tell them that when studying at Ulster University, they will receive an abundance of knowledge, new experiences and strong technology to enhance their life.
Professor Stenver Lin - PhD Radiology
Watch Video
---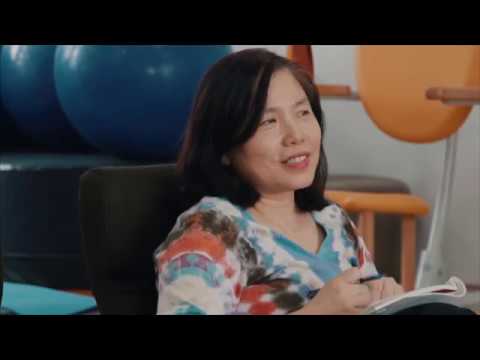 I am currently the Director for the Department of Nursing-midwifery and Women's Heath at NTUNHS. I studied at Ulster University for 3 years and it was a very happy time. Ulster is very good for study, not only in academic work but it also shows you how to be a good teacher.
Professor Chein Huei Kao - PhD Health Science of Nursing
Watch Video
---