---
Summary
The World Health Organization defines a healthy community as 'one that is safe with affordable housing and accessible transportation systems, work for all who want to work, a healthy and safe environment with a sustainable ecosystem, and offers access to health care services which focus on prevention and staying healthy.' A key focus in the University's proposed strategy encompassing Civic Contribution is in support of these healthy communities, including 'mental health, ageing, health innovation and policy, sport for life, history and heritage.' This proposal therefore fits into the healthy communities' research theme.
Understanding health and wellbeing is important at a global level as well as at a regional level in Northern Ireland. The work undertaken in this PhD project will use open data together with social media data to explore, analyse, and visualise health and wellbeing across the geography of Northern Ireland. Northern Ireland is now a producer of significant sets of open data relating to wellbeing and health including, for example, prescription data at GP practice level, which can be harnessed with census data relating to, for example, electoral ward level measures of deprivation and health.
Approximately 1 in 5 messages from social media datasets (e.g. Twitter, Facebook, Instagram, etc.) include geo-locational data, which provide an opportunity to analyse and identify geospatial patterns. The work undertaken in this PhD project will firstly develop a data warehouse to collate and maintain open and social media data. The data will then be provisioned for analysis using novel machine learning algorithms, specifically designed to manage and exploit the interrelationships between open and social data. All data will be processed to ensure that individuals cannot be identified. It will also be marked up semantically and data will be exposed for external use via a simple Application Programming Interface (API). This will result in an open, experimental platform capable of discovering temporal, geospatial, and other patterns of health and wellbeing, as well as visualising such patterns using appropriate interactive visualisation tools. The platform will be used to explore research questions relating to the geography of health and wellbeing across Northern Ireland.
The challenge in this PhD studentship is two-fold. Firstly, the successful applicant will work with the computer science supervisory team to construct the necessary software platform. Secondly, the supervision team will work with the successful applicant to co-create and refine the research questions. The computing academics will provide expertise in current computer science topics including software development, data analytics, and visualisation, as well as emerging topics such as visual analytics.
Candidates would be expected to use one or more of the following software technologies: Social media Application Programming Interfaces (API) including Twitter, GIS tools such as GeoServer, R programming with R Studio, Python, Ushahidi, Tableau and D3.JS.
---
Essential criteria
To hold, or expect to achieve by 15 August, an Upper Second Class Honours (2:1) Degree or equivalent from a UK institution (or overseas award deemed to be equivalent via UK NARIC) in a related or cognate field.
Experience using research methods or other approaches relevant to the subject domain
---
Funding
The University offers the following awards to support PhD study and applications are invited from UK, EU and overseas for the following levels of support:

Department for the Economy (DFE)

The scholarship will cover tuition fees at the Home rate and a maintenance allowance of £15,285 per annum for three years. EU applicants will only be eligible for the fee's component of the studentship (no maintenance award is provided). For Non-EU nationals the candidate must be "settled" in the UK. This scholarship also comes with £900 per annum for three years as a research training support grant (RTSG) allocation to help support the PhD researcher.

Due consideration should be given to financing your studies; for further information on cost of living etc. please refer to: www.ulster.ac.uk/doctoralcollege/postgraduate-research/fees-and-funding/financing-your-studies
---
Other information
---
The Doctoral College at Ulster University
---
Reviews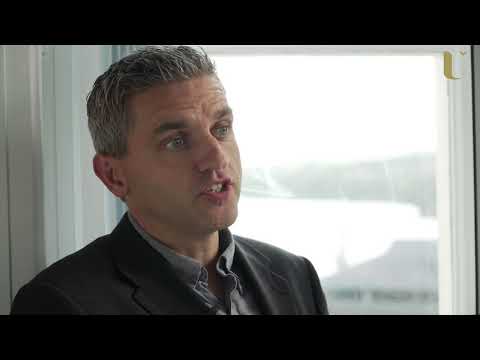 As Senior Engineering Manager of Analytics at Seagate Technology I utilise the learning from my PhD ever day
Adrian Johnston - PhD in Informatics
Watch Video
---