---
Summary
Global pharmaceutical use has grown by ~3% per year since 2000 and is predicted to increase further as human populations grow (Van Boeckel et al., 2010). The removal of pharmaceuticals and personal care products (PPCPs) via wastewater treatment plants (WWTPs) is inefficient, leading to the constant release of a range of compounds such as non-steroidal anti-inflammatory drugs (NSAIDs) (e.g. ibuprofen), antimicrobial compounds (e.g. triclosan, and trimethoprim) and drugs used in chemotherapy (e.g. tamoxifen) into inland waterways, estuaries and coastal seas (e.g. Álvarez-Muñoz et al., 2015; Thomas and Hilton, 2004).
As such, aquatic ecosystems are particularly sensitive to PPCP contamination, with potential impacts for microbial and faunal communities leading to changes in the functioning of these ecosystems (Maranjo et al., 2015; Rosi-Marshall et al., 2013). As such, PPCPs have the potential to disrupt ecosystem services provided by aquatic ecosystems including climate regulation (carbon sequestration), nutrient recycling and support for fisheries and aquaculture.
Aims
The aim of this project is to investigate how a range of pharmaceuticals contaminants affect both microbial and faunal colonisation of artificial substrata within an aquatic system. The study well then investigate the ecophysiological responses of these microbial and faunal assemblages, to a range of environmental stressors such as waming events and sedimentation.
Methods
Microbial biofilms and macrofaunal assemblages will be cultured within the Bann estuary using the Contaminant Exposure Subtrata (CES) method developed by Costello et al. (2015). Ecophysiological responses will be tested under controlled laboratory conditions within an environmental chamber, using microbial primary production and, microbial and faunal respiration as proxies.
References
Álvarez-Muñoz et al., 2015. Env Res. 143, 56-64.
Costello et al., 2015. Fresh Biol. DOI: 10.1111/fwb.12641.
Maranjo et al., 2015. Ecotox Environ Safety. 118, 27–36.
Rosi-Marshall et al., 2013, Ecol App. 23, 583–593 Thomas & Hilton, 2004. Mar Poll Bull. 49, 436-444.
Van Boeckel et al., 2010. Lancet Infect Dis 14, 742-750
---
Essential criteria
To hold, or expect to achieve by 15 August, an Upper Second Class Honours (2:1) Degree or equivalent from a UK institution (or overseas award deemed to be equivalent via UK NARIC) in a related or cognate field.
---
Desirable Criteria
If the University receives a large number of applicants for the project, the following desirable criteria may be applied to shortlist applicants for interview.
First Class Honours (1st) Degree
Practice-based research experience and/or dissemination
Experience using research methods or other approaches relevant to the subject domain
Work experience relevant to the proposed project
Experience of presentation of research findings
---
Funding
This is a self-funded MRes opportunity.
---
Other information
---
The Doctoral College at Ulster University
---
Reviews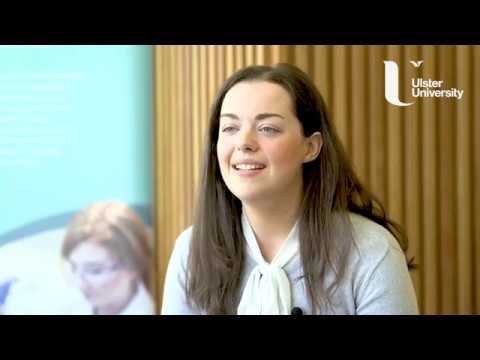 Completing the MRes provided me with a lot of different skills, particularly in research methods and lab skills.
Michelle Clements Clements - MRes - Life and Health Sciences
Watch Video
---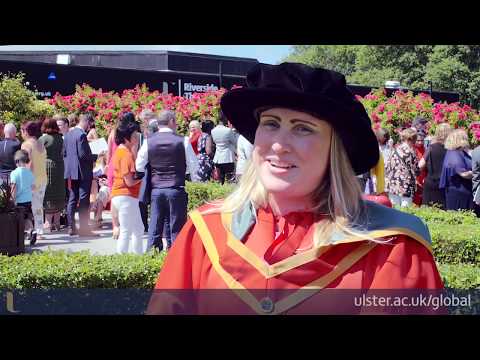 I would highly recommend Ulster University as you get so much support. Coleraine is a beautiful town and the people are so friendly. It was a really positive experience.
Carin Cornwall - PhD Environmental Sciences
Watch Video
---