---
Summary
Acute Kidney Injury (AKI) is a significant condition associated with adverse outcomes for patients, and has important health economic implications. Often associated with multi-morbid conditions, its occurrence is associated with increased risk of complications including cardiovascular events, residual renal damage leading to chronic kidney disease, risks of long term dialysis dependence, and increased mortality. It is also associated with prolonged length of stay and hospitalization leading to increase risk of hospital acquired complications.
The introduction of electronic alerts has improved the identification of patients with acute kidney injury; however, there remain significant uncertainties with regards to the optimal way of managing these patients. Strategies that have been centred on early intervention have had mixed results including complications of therapy. Acute kidney injury can be the outcome of many diverse pathological processes.
To address the question with respect to optimal pathways of management, a better model for stratifying those who are at greatest risk for long-term morbidity or mortality will assist in therapeutic decision-making. Biomarkers have been suggested as having potential utility for allowing this. However, the best biomarker, or combination of biomarkers, remains uncertain. The role of different genotypes and susceptibility to developing an event such as AKI is also uncertain.
This project aims to recruit patients, collect and analyze clinical data such as urinary and blood-based biomarkers, genotypes, lifestyle, medical history, and diagnoses, correlating it with significant clinical outcomes. This will result in large amount of data available to be analyzed. Advanced computational techniques will then be used to develop a risk stratification model for AKI. The project will be highly multidisciplinary, combining the computational and laboratory processing expertise at Ulster University and clinical expertise in management of AKI at Altnagelvin Hospital and Letterkenny General Hospital on a cross-border basis.
This Ph.D. studentship will focus mainly on developing risk stratification models using large heterogeneous data sets and computational methods. In collaboration with our enterprise partners, we aim to develop a risk stratification model that is based on measurement of biomarkers of AKI as well as relevant clinical information of patients (including, age, gender, comorbid conditions, socioeconomic class, postal code and diagnoses). Samples will also be collected to see if specific genotypes of patients are more susceptible to the development of AKI. The development of an appropriate risk stratification model will assist with earlier introduction of targeted therapy, including dialysis to appropriate patients. Additionally, with our enterprise partners, there is potential for developing Clinical Decision tools for greater accuracy in risk stratification, utilizing some or all of the identified clinical and biomarker parameters in the models developed. It may allow redesign of care pathways and earlier identification of patients with susceptible risk factors for those in Primary care. It is anticipated that this would translate into improved outcomes for patients with AKI.
The project will involve the analyses of data associated with 900-1000 patients per year with AKI to be available for recruitment. Statistical/ computational methods will be used to analyse patient clinical and other data to identify biomarkers or correlates of patient outcome. The student will develop an understanding with regards to the practicality and utility of the best biomarkers predictive of outcomes in AKI. This will be correlated against the primary outcomes of long standing chronic kidney disease, dialysis dependence or mortality. Using patient specific data, we will develop a computational model to allow risk stratification of patients, with and without the inclusion of biomarkers in the modelling. We will also explore the utility of genotypes as to its potential predictive value in a multivariable model of risk. Various appropriate statistical tests and AI approaches will be employed.
---
Essential criteria
To hold, or expect to achieve by 15 August, an Upper Second Class Honours (2:1) Degree or equivalent from a UK institution (or overseas award deemed to be equivalent via UK NARIC) in a related or cognate field.
Sound understanding of subject area as evidenced by a comprehensive research proposal
---
Desirable Criteria
If the University receives a large number of applicants for the project, the following desirable criteria may be applied to shortlist applicants for interview.
Experience using research methods or other approaches relevant to the subject domain
Sound understanding of subject area as evidenced by a comprehensive research proposal
Publications record appropriate to career stage
Experience of presentation of research findings
Use of personal initiative as evidenced by record of work above that normally expected at career stage.
---
Funding
---

This project is supported by the European Union's INTERREG VA Programme, managed by the Special EU Programmes Body (SEUPB).
EU INTERREG VA programme, managed by the Special EU Programmes Body
---
Other information
---
The Doctoral College at Ulster University
---
Reviews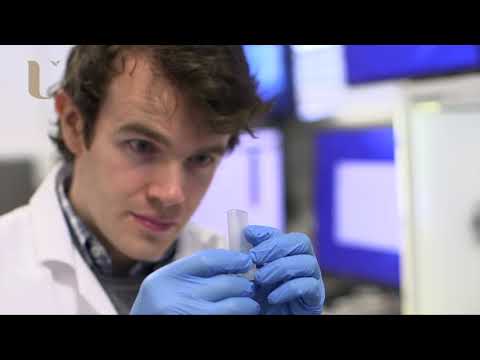 My experience has been great and the people that I have worked with have been amazing
Kieran O'Donnell - 3D printing of biological cells for tissue engineering applications
Watch Video
---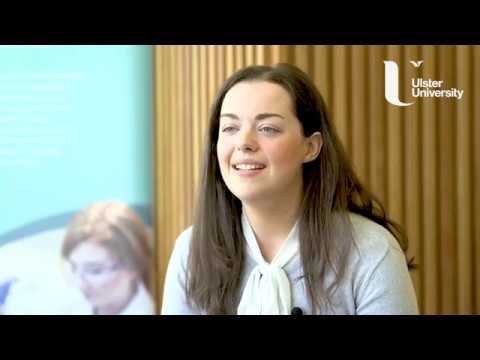 Completing the MRes provided me with a lot of different skills, particularly in research methods and lab skills.
Michelle Clements Clements - MRes - Life and Health Sciences
Watch Video
---

Throughout my PhD I've been provided with continuous support and guidance by my supervisors and the staff at the University.I've also received many opportunities to further enhance my professional development in the form of teaching experience and presenting my work at conferences which will aid in my pursuit of a career in academia or industry.
William Crowe
---