---
Summary
Rhamnolipids have been identified as microbial biosurfactants with huge potential for industrial exploitation, however, the best known producer, Pseudomonas aeruginosa is a human pathogen and therefore unacceptable as an industrial organism. A number of other non-pathogenic bacterial producers of rhamnolipid have been identified and these are currently being intensively researched. All these bacteria yield a mixture of mono-rhamnolipids and di-rhamnolipids in different proportions since the mono form provides the substrate for a second rhamnosyltransferase to add the second sugar molecule to produce the di form.
It is this second rhamnosyltransferase that will form the focus for this project since it controls the proportion of mono to di-rhamnolipid in the final product. The approach in this project will be to use our existing knowledge of the gene sequences of this enzyme from different organisms to give heterologous expression in E.coli of a his-tagged protein which can then be purified. Having a purified enzyme will allow protein sequencing to be carried out by mass spectrometry and the development of a cell free enzyme assay to determine the kinetics of each of the rhamnosyltransferases.
Applicants should note that Bench fees of £2000.00 are required.
Related references:
V. U. Irorere, L. Tripathi, R. Marchant, S. McClean and I. M. Banat (2017). Microbial Rhamnolipid Production: A Critical Re-evaluation of Published Data and Suggested Future Publication Criteria. Applied Microbiology & Biotechnology. 101:3941–3951. DOI 10.1007/s00253-017-8262-0
Dulcey, Carlos Eduardo; de los Santos, Yossef Lopez); Deziel, Eric ; Doucet, Nicolas. (2017). Semi-rational evolution of the Pseudomonas aeruginosa Rhamnosyltransferase 1 subunit A (RhlA) for the synthesis of industrially relevant rhamnolipids. Protein Science, 26: 68-68.
---
Essential criteria
To hold, or expect to achieve by 15 August, an Upper Second Class Honours (2:1) Degree or equivalent from a UK institution (or overseas award deemed to be equivalent via UK NARIC) in a related or cognate field.
---
Funding
This is a self-funded PhD opportunity.
---
Other information
---
The Doctoral College at Ulster University
---
Reviews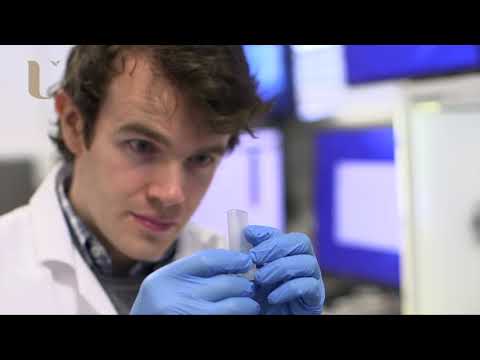 My experience has been great and the people that I have worked with have been amazing
Kieran O'Donnell - 3D printing of biological cells for tissue engineering applications
Watch Video
---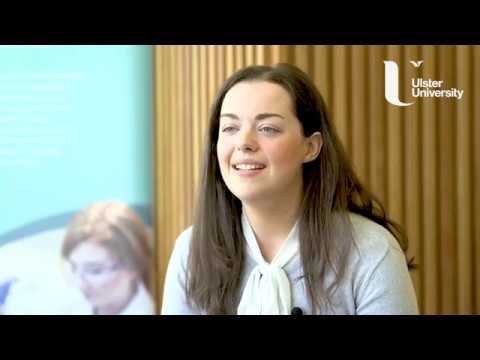 Completing the MRes provided me with a lot of different skills, particularly in research methods and lab skills.
Michelle Clements Clements - MRes - Life and Health Sciences
Watch Video
---

Throughout my PhD I've been provided with continuous support and guidance by my supervisors and the staff at the University.I've also received many opportunities to further enhance my professional development in the form of teaching experience and presenting my work at conferences which will aid in my pursuit of a career in academia or industry.
William Crowe
---