Funded PhD Opportunity

BTIIC-09: Securing Self-Organising IOT Ecosystems

This opportunity is now closed.
This project is funded by: BT Ireland Innovation Centre (BTIIC) Invest NI
Subject: Computer Science and Informatics
Summary
BT Ireland Innovation Centre:
This studentship is one of twelve such PhD studentships, offered in collaboration with British Telecom and tenable in the School of Computing, Faculty of Computing, Engineering and the Built Environment at Ulster University based at the Jordanstown campus. The studentships relate to different research topics in future telecommunication networks and services with a particular emphasis on Intelligent Systems, Future Big Data Analytics, Internet of Things (IoT), Cyber Security, Fixed and Mobile Network Services. They are part of the recently funded BT Ireland Innovation Centre (BTIIC) which is a collaborative project between BT and Ulster University, with a large presence in BT Belfast. BTIIC is an ambitious research and engineering project, initially running for 5 years, and funded by Invest Northern Ireland. It comprises two Research Workstreams: (i) Intelligent Systems, and (ii) IoT – Trust, Security and Dependability. The research topics proposed for the 12 studentships are in these broad areas.
Project summary:
The Internet of Things (IoT) can be considered as a network equipped with sensing and processing devices. These devices are connected and exchange data through the Internet. It is becoming important to ensure the security of IoT, including privacy, secure data sharing, data protection, and secure data portability among others. An IoT system can consist of various types of devices, which may use different communication protocols. The purpose of this project is to explore new technologies and their potential application to IoT Security.
Blockchains are a specific example of this. Blockchain technology underpins the Bitcoin cryptocurrency, but also has other applications. A Blockchain is essentially a distributed ledger, i.e. a means of maintaining an authoritative record of a sequence of transactions. A centralised ledger, managed, say by a trusted third party, has the advantage of consistency, but will act as a bottle-neck, adding latency. It may also put clients that are further away at a disadvantage. On the other hand, if multiple copies of a ledger are distributed around a network, latency is improved, but there are problems in keeping the copies consistent.
The Blockchain method provides a solution to this problem of maintaining consistency and in creation of digital transactional communities. The large number of devices involved in IoT applications and the dynamic nature of their relationships results in a number of problems requiring decentralised decision-making/action combined with global co-ordination for which BlockChain-style distributed ledgers may provide a solution. An example is the application of Distributed Ledger technology (DLT) to monitor the state and integrity of IoT device software for illicit changes, and assure that data transmitted from systems that use IoT technologies has not been tampered with.
Additional Application Information:
On the application form applicants should select one main BTIIC project and a maximum of two further project titles in which they are interested. During the lifetime of the project there will be opportunities to work with BT Belfast Global Development Centre and there also may be openings to spend a period of time as part of a related Internship at BT Adastral Park Research Laboratories in Martlesham, Suffolk, UK (see (http://atadastral.co.uk/). Arrangements for the internship / visits will be made by the supervisory team of the PhD project in conjunction with BT, subject to satisfactory student academic performance on the project.
Essential Criteria
Upper Second Class Honours (2:1) Degree or equivalent from a UK institution (or overseas award deemed to be equivalent via UK NARIC)
Desirable Criteria
If the University receives a large number of applicants for the project, the following desirable criteria may be applied to shortlist applicants for interview.
First Class Honours (1st) Degree
Masters at 70%
Funding
This project is funded by: BT Ireland Innovation Centre (BTIIC) Invest NI
The scholarships will cover tuition fees and a maintenance award of not less than £14,553 per annum for three years (subject to satisfactory academic performance). Applications are invited from UK, European Union and overseas students.
Other information
The Doctoral College at Ulster University
Launch of the Doctoral College
Current PhD researchers and an alumnus shared their experiences, career development and the social impact of their work at the launch of the Doctoral College at Ulster University.
Watch Video
---
Reviews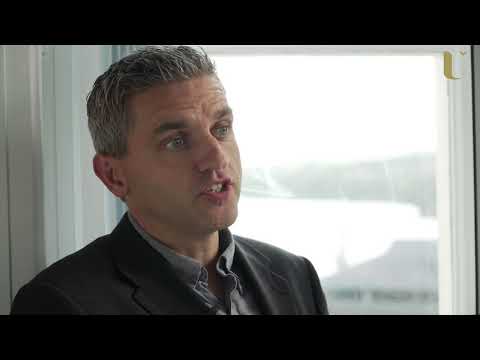 As Senior Engineering Manager of Analytics at Seagate Technology I utilise the learning from my PhD ever day
Adrian Johnston - PhD in Informatics
Watch Video
---
Key Dates
Submission Deadline

Monday 7 May 2018

Interview Date

May 2018
Contact Supervisor
Other Supervisors
Joshua Daniel, British Telecom