---
Summary
Iodine is an essential micronutrient, required in sufficient amounts in pregnancy for maintenance of the thyroid hormones, which are critical to neurodevelopment. Recent evidence from the UK suggests even mild deficiency in pregnancy may be associated with reduced child cognitive function. In iodine-sufficient regions there are also potential adverse consequences of a high iodine intake for thyroid function. Thus, monitoring iodine status in vulnerable periods such as pregnancy and infancy is an important global public health concern.
The aim of this project is to investigate the role of iodine in pregnancy and child development in an established epidemiological birth cohort in the Republic of Seychelles; the Seychelles Child Development Study (SCDS). This presents a unique opportunity to study associations between iodine status and child developmental outcomes in a population with high fish diet and where iodine intakes are thus expected to be sufficient/high. This project will add to and build upon the research currently being conducted within the SCDS, which is contributing important data on fish consumption in pregnancy to policy makers with the potential to impact maternal and child health worldwide.
The objectives and brief methodology of this PhD are as follows:
Study 1: To conduct a systematic review investigating associations between iodine intakes in pregnancy with neurodevelopment. Review the literature to assess the relationships between varying iodine intakes in pregnancy in different populations and neurodevelopmental outcomes.
Study 2: To investigate associations between maternal iodine status in pregnancy and child growth and cognitive outcomes at 20 months and at 7 years of age in SCDS Nutrition Cohort 2 (NC2). Iodine status measures are currently being analysed in this cohort through a collaboration with the EUthyroid project [http://euthyroid.eu/]. Data will be used to conduct statistical analysis to assess relationships between maternal iodine status and child growth and development outcomes at two time points in the SCDS NC2.
Study 3: To investigate genetic factors which might influence iodine status, by examining both single nucleotide polymorphisms (SNPs) and DNA methylation at genes regulating thyroid hormone synthesis. This study will allow the student to work with the SCDS collaborators at the Karolinska Institute, Sweden in conducting novel genetic analysis of the maternal and child blood samples available within the NC2 cohort. This study will also present the opportunity to consider the role of selenium in iodine status, by studying SNPs in the thioredoxin genes, which regulate thyroidal hormone synthesis.
Study 4: To investigate iodine status of school age children (7 years) and associations with growth and cognitive outcomes in the SCDS NC2. Urine samples are currently being collected from children at this time point in Seychelles and will be sent to Ulster for analyses relating to iodine status (including urinary iodine concentrations and metabolomics) through the EUthyroid project. These data will be used to conduct statistical analysis to assess relationships between child iodine status and growth and cognitive outcomes.
This project will be based in Ulster's Nutrition Innovation Centre for Food and Health (NICHE).
---
Essential criteria
Upper Second Class Honours (2:1) Degree or equivalent from a UK institution (or overseas award deemed to be equivalent via UK NARIC)
Sound understanding of subject area as evidenced by a comprehensive research proposal
A comprehensive and articulate personal statement
---
Desirable Criteria
If the University receives a large number of applicants for the project, the following desirable criteria may be applied to shortlist applicants for interview.
First Class Honours (1st) Degree
Completion of Masters at a level equivalent to commendation or distinction at Ulster
Research project completion within taught Masters degree or MRES
Experience using research methods or other approaches relevant to the subject domain
Work experience relevant to the proposed project
Publications - peer-reviewed
Experience of presentation of research findings
---
Funding
Vice Chancellors Research Scholarships (VCRS)

The scholarships will cover tuition fees and a maintenance award of £14,777 per annum for three years (subject to satisfactory academic performance). Applications are invited from UK, European Union and overseas students.

DFE

The scholarship will cover tuition fees at the Home rate and a maintenance allowance of £ 14,777 per annum for three years. EU applicants will only be eligible for the fees component of the studentship (no maintenance award is provided).  For Non EU nationals the candidate must be "settled" in the UK.
---
Other information
---
The Doctoral College at Ulster University
---
Reviews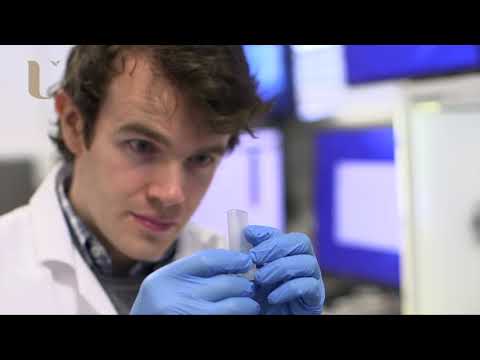 My experience has been great and the people that I have worked with have been amazing
Kieran O'Donnell - 3D printing of biological cells for tissue engineering applications
Watch Video
---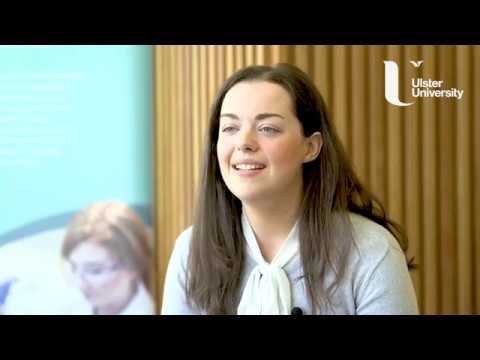 Completing the MRes provided me with a lot of different skills, particularly in research methods and lab skills.
Michelle Clements Clements - MRes - Life and Health Sciences
Watch Video
---
Throughout my PhD I've been provided with continuous support and guidance by my supervisors and the staff at the University.I've also received many opportunities to further enhance my professional development in the form of teaching experience and presenting my work at conferences which will aid in my pursuit of a career in academia or industry.
William Crowe
---