---
Summary
Emergence of antimicrobial resistance (AMR) has been, recognized as a problem of global proportions, because it leads to increasing numbers of opportunistic pathogens and renders conventional treatment of bacterial infections ineffective. The scale of this threat has recently been highlighted by the UK Chief Medical Officer, who has pointed out that the paucity of new antibiotics being introduced could lead to a catastrophic situation within a few years. We can no longer rely on traditional antibiotic discovery approaches and this problem can only be addressed by a novel approach to developing new antibacterial agents. Our research strategy is to investigate a specific bacterial communication system and assess its suitability as a delivery mechanism for antimicrobials.
The project builds on a series of successful PhD projects within our group. We have been isolating antibiotic resistant bacteria from the human gut to understand the selection pressures that are in operation promoting horizontal gene transfer (HGT) of antibiotic resistance genes. We have focused on antibiotic resistant gut bacteria of the genus Enterococcus which are increasingly being recognised as significant agents of Healthcare Associated Infection (HAI). They are associated with conditions such as urinary tract infection, endocarditis and septicaemia.
Our strains exhibit high level, resistance to the antibiotic Vancomycin, one of the last line of effective drugs available and only used when other treatment options have been exhausted. We have shown that these strains can pass on genes for vancomycin resistance to other bacterial strains by a process of conjugation thereby greatly exacerbating the problem. This important process of HGT is controlled by a very specific communication system that employs unique peptides. The peptides are produced by antibiotic sensitive strains, that potentially can receive resistance genes, and they bind to strains that harbour resistance genes and prime them for transfer.
These observations have allowed us to formulate a hypothesis that laboratory synthesised peptides would mimic the activity of the natural ones. These could then be employed in two ways; (1) they could be chemically altered such that they would interfere with the bacterial communication system and prevent HGT of vancomycin resistance genes and, (2) they could be linked to specific antibiotics and used to target vancomycin-resistant strains of Enterococcus. These short peptides can easily be synthesised in the laboratory and our group has previously been successful in demonstrating that laboratory synthesised-peptides retain biological activity. The aim of this project would be to synthesise a series of peptides that are known to be used by Enterococcus species. These will be labelled with fluorescent markers and used to directly demonstrate binding to target strains.
Once binding has been established a variety of alterations will be made to the peptides and the effects on binding and HGT will be determined in a series of well-established laboratory assays. Finally, the peptides will be, chemically cross-linked to a set of antibiotics to assess the suitability of the system to specifically deliver the drugs to a single bacterial species.
This project will be based at Ulster's Nutrition Innovation Centre for Food and Health (NICHE).
---
Essential criteria
Upper Second Class Honours (2:1) Degree or equivalent from a UK institution (or overseas award deemed to be equivalent via UK NARIC)
Sound understanding of subject area as evidenced by a comprehensive research proposal
A comprehensive and articulate personal statement
---
Desirable Criteria
If the University receives a large number of applicants for the project, the following desirable criteria may be applied to shortlist applicants for interview.
First Class Honours (1st) Degree
Completion of Masters at a level equivalent to commendation or distinction at Ulster
Research project completion within taught Masters degree or MRES
Experience using research methods or other approaches relevant to the subject domain
Work experience relevant to the proposed project
Publications - peer-reviewed
Experience of presentation of research findings
---
Funding
Vice Chancellors Research Scholarships (VCRS)

The scholarships will cover tuition fees and a maintenance award of £14,777 per annum for three years (subject to satisfactory academic performance). Applications are invited from UK, European Union and overseas students.

DFE

The scholarship will cover tuition fees at the Home rate and a maintenance allowance of £ 14,777 per annum for three years. EU applicants will only be eligible for the fees component of the studentship (no maintenance award is provided).  For Non EU nationals the candidate must be "settled" in the UK.
---
Other information
---
The Doctoral College at Ulster University
---
Reviews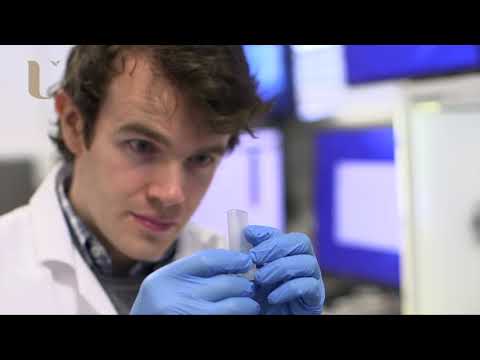 My experience has been great and the people that I have worked with have been amazing
Kieran O'Donnell - 3D printing of biological cells for tissue engineering applications
Watch Video
---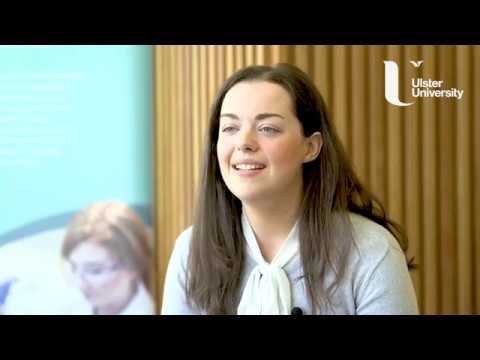 Completing the MRes provided me with a lot of different skills, particularly in research methods and lab skills.
Michelle Clements Clements - MRes - Life and Health Sciences
Watch Video
---
Throughout my PhD I've been provided with continuous support and guidance by my supervisors and the staff at the University.I've also received many opportunities to further enhance my professional development in the form of teaching experience and presenting my work at conferences which will aid in my pursuit of a career in academia or industry.
William Crowe
---