---
Summary
This project is associated with a ring fenced PhD studentship for Dr Campbell and is co-supervised by Dr Magnus Lindén of Lund University, Sweden.
Radicalisation and violent extremism (RIVE) are growing global problems with significant implications for national and international security (Allen & Dempsey, 2017). While much is known about how violent extremism operates in strategic sense (Horgan, 2016), and the risk factors which may make an individual vulnerable to radicalisation, there is no single route to radicalisation nor a single demographic susceptible to it (educate.against.hate, 2017; HM Government, 2012). The gap in knowledge lies in our understanding of if, when and why (and under what conditions) radical views will lead to violent behaviour (Horgan, 2016; HM Government).
The current project proposes to address this question through a cross-cultural study exploring radicalisation and identity processes in Northern Ireland (NI) and in Sweden. RIVE is a social process and research indicates that social identity is at the core of the radicalisation process (Al Raffie, 2013). Indeed, of the 12 mechanisms of radicalisation identified by McCauley & Moskalenko (2008) 10 occur in the context of group identification. NI and Sweden have both experienced violent extremism as a result of conflict between groups characterised by religious identities. While NI has had a long history of violence resulting from conflict, it has made significant progress towards a peaceful resolution.
Conversely, Sweden, is experiencing a rapid escalation in violent extremism, experiencing a terrorist attack as recently as April this year. Additionally, intelligence chief Anders Thornberg has indicated that the number of Islamic extremists is projected to have risen from 200 in 2010 to thousands now (Moore, 2017 June, 16). The proposed project will take advantage of the opportunity to study ongoing sectarianism in some quarters in NI, as well as the willingness of some former combatants to engage in research (see Campbell & Lowe, 2015) in order to explore the conditions and identity processes that 1) lead to radicalisation and 2) have lead individuals to engage in violent actions. Building on the work of McCauley & Moskalenko (2008), we will focus specifically on the mechanisms of 'individual radicalisation by personal victimisation'; 'individual radicalisation in joining a radical group- the slippery slope'; 'group radicalisation in like-minded groups' and 'group radicalisation under isolation and threat'.
NI will be used as a comparison for research conducted in Sweden, in which intergroup dynamics and identity processes may be more difficult to delineate due to structural group differences such as differences in social status, wealth and racism. It will also provide an insight into the operation of identity processes in radicalisation in the context of established and emerging conflicts.
This research project will also explore how the actions and responses of leadership groups (e.g. political elites, police, military) to marginalised communities may impact on facilitating and/or inhibiting RIVE, (and under what conditions this occurs). This ties in with McCauley & Moskalenko's (2008) proposed mechanisms of radicalisation 'group radicalisation in competition with state power- condensation' and 'Mass radicalisation in conflict with an outgroup- hate'. This research will adopt a social identity perspective and will comprise of both qualitative and experimental studies.
As well as the criteria mentioned below, it is expected that applicants will have a degree in Psychology or a cognate area.
---
Essential criteria
To hold, or expect to achieve by 15 August, an Upper Second Class Honours (2:1) Degree or equivalent from a UK institution (or overseas award deemed to be equivalent via UK NARIC) in a related or cognate field.
---
Desirable Criteria
If the University receives a large number of applicants for the project, the following desirable criteria may be applied to shortlist applicants for interview.
First Class Honours (1st) Degree
Masters at 70%
Research project completion within taught Masters degree or MRES
Experience using research methods or other approaches relevant to the subject domain
Publications record appropriate to career stage
---
Funding
The University offers the following awards to support PhD study and applications are invited from UK, EU and overseas for the following levels of support:

Department for the Economy (DFE)

The scholarship will cover tuition fees at the Home rate and a maintenance allowance of £15,285 per annum for three years. EU applicants will only be eligible for the fee's component of the studentship (no maintenance award is provided). For Non-EU nationals the candidate must be "settled" in the UK. This scholarship also comes with £900 per annum for three years as a research training support grant (RTSG) allocation to help support the PhD researcher.

Due consideration should be given to financing your studies; for further information on cost of living etc. please refer to: www.ulster.ac.uk/doctoralcollege/postgraduate-research/fees-and-funding/financing-your-studies
---
Other information
---
The Doctoral College at Ulster University
---
Reviews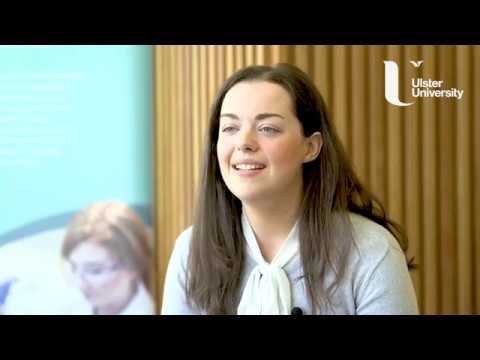 Completing the MRes provided me with a lot of different skills, particularly in research methods and lab skills.
Michelle Clements Clements - MRes - Life and Health Sciences
Watch Video
---