The Belfast Campus requires ID Card access across each building, with ID Card holders provided with specific access based on their status as a student, member of staff or external stakeholder.
The ground floor of The Birley Building and Block BD require ID Cards to be presented at the turnstiles on entry, with Block BC allowing general public access from the ground floor to Level 2 before an ID Card needs to be presented.
All student ID Cards are enabled to provide access to all student areas and rooms through each block on the Belfast campus.
ID Card Control in Lifts for Staff
Staff ID Cards are uploaded with each colleague's access requirements based on the nature of their roles and the access they require to different parts of the Belfast Campus.
Block BC and Block BD
Each lift in Blocks BC and BD include an 'Access control Panel'. When using a lift to travel into a 'staff' zone:
Hold your Staff Id Card to the black SALTO panel until the white LED strip on top flashes green
Press the number to indicate the Level you are travelling to and the lift will activate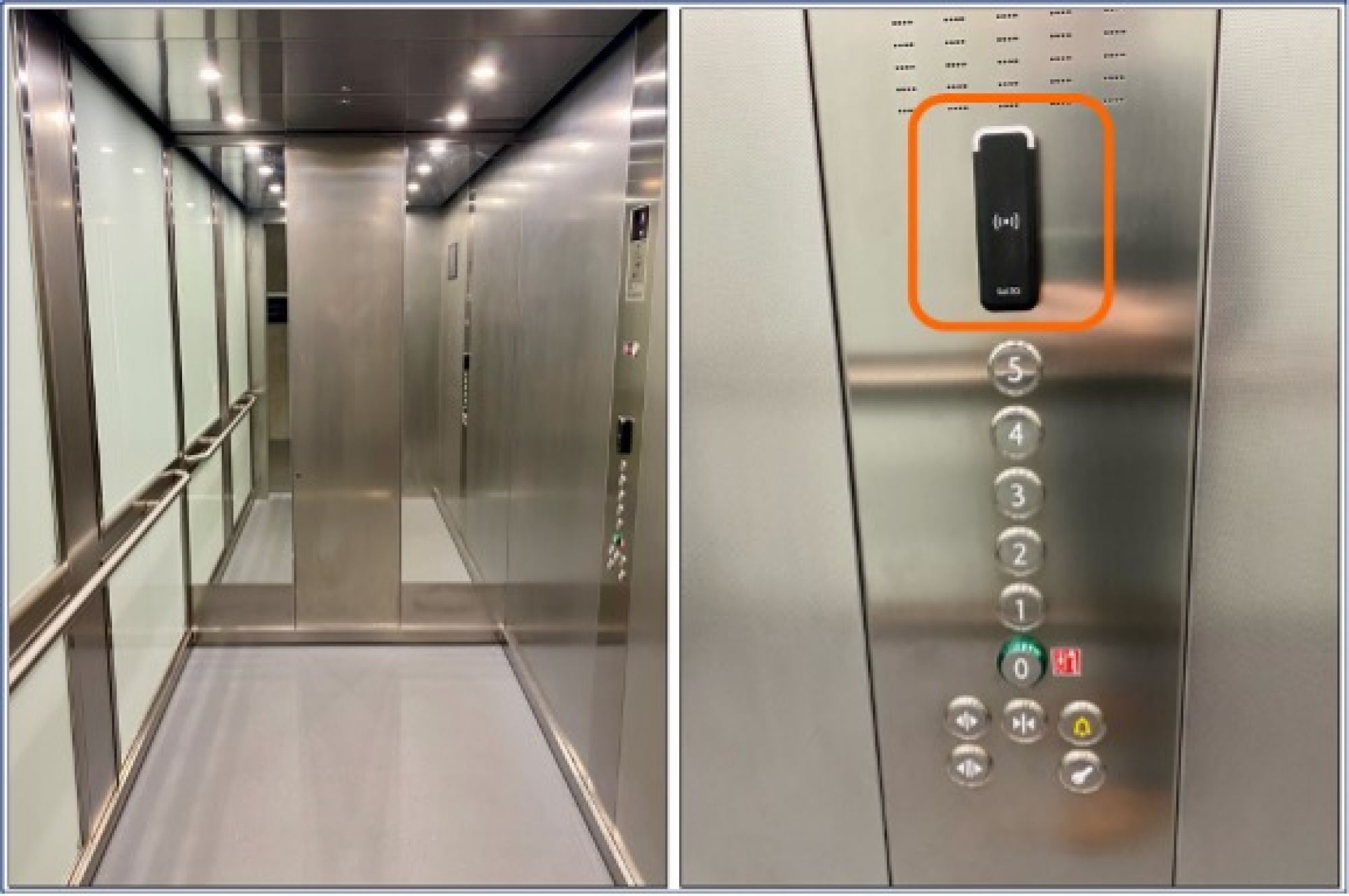 ID Card Control in Staff Offices and Meeting Rooms
Like access requirements in lifts throughout Blocks BC and BD, ID Card access is required in hallways leading to staff only offices and staff meeting rooms.
To gain access to a staff area:
Hold your staff ID Card against the black SALTO panel located above the handles of meeting room doors until the white LED strip flashes green, then enter
The SALTO panels are also mounted on walls to the side of access-controlled hallway entry points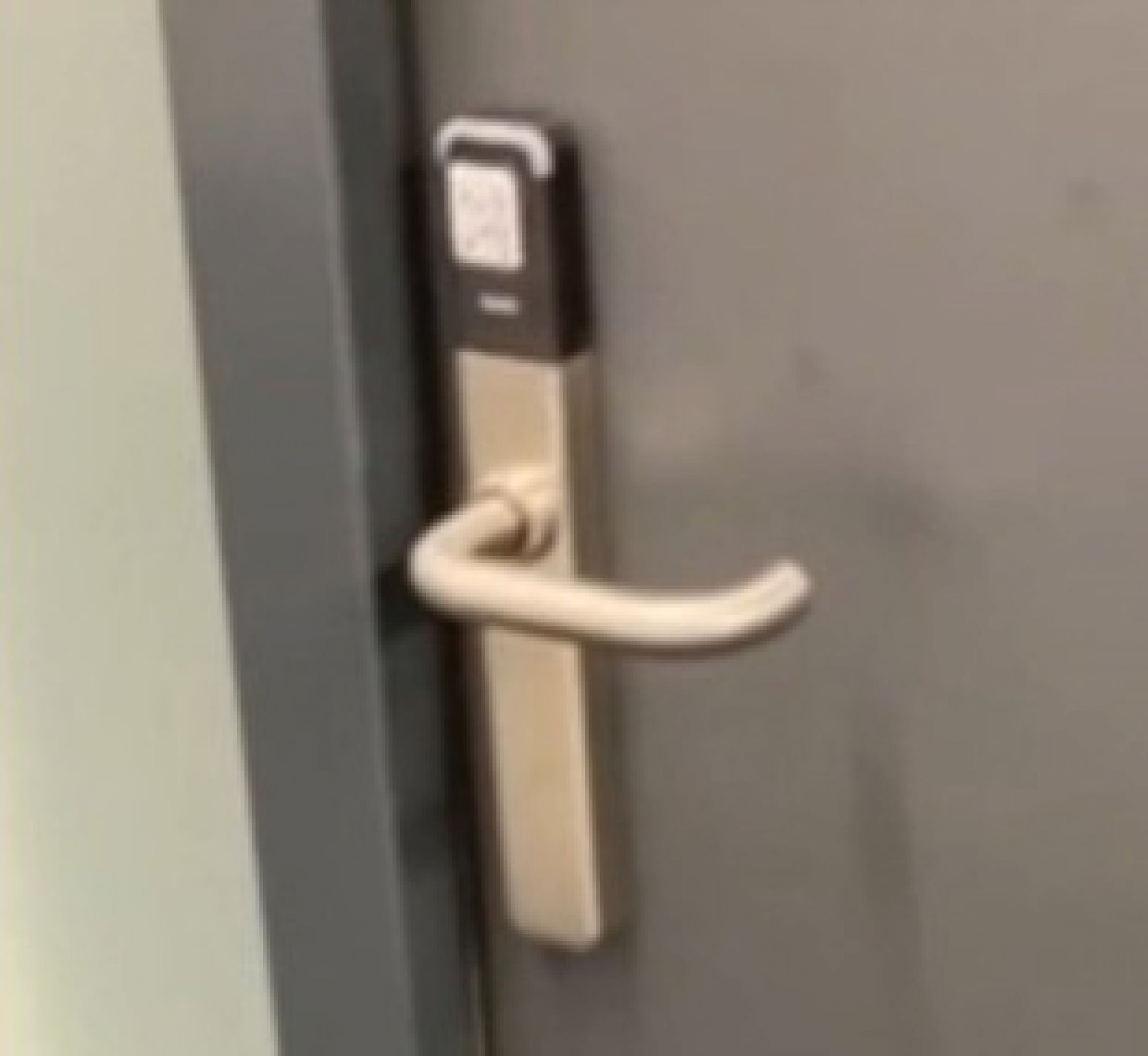 ID Cards: Staff & Students
Belfast campus access is controlled by Staff and Student ID cards. Whilst members of the public can access the ground floor of each Block on the Belfast campus (and up to Level 2 in Block BC), to reach specific Staff and Student areas ID cards are always required.
Staff
On your first visit to the Belfast campus, or if you have not attended the Belfast campus in a while, your Staff ID card needs to be updated using one of the available 'Card Updater' machines. These are located at the main entrance points to Block BA and Block BC.
Students
New and returning students can collect their Student ID cards during Semester 1 Welcome Week. Please follow the Joining Instructions steps before you arrive on campus to ensure you get your Student ID card promptly on arrival.
Returning students should use the 'Card Updater' machines to reset their card if they have not been on campus for a while. If further assistance is required, please visit Reception.
Tips for remembering your ID card
Set a reminder in your phone so you do not forget it
Locate your staff / student ID beside the front door at home so you can easily see it each morning
Store your ID card in a functional location, like a handbag or rucksack so it will be easily available when you get to campus
When on campus use a lanyard to carry your ID card around
If you use a public travel card on your journey to campus, it may be easier to store your Staff or Student ID card in your purse or wallet
If your card is lost or stolen, you can purchase a new Student ID card via the UU Online Store.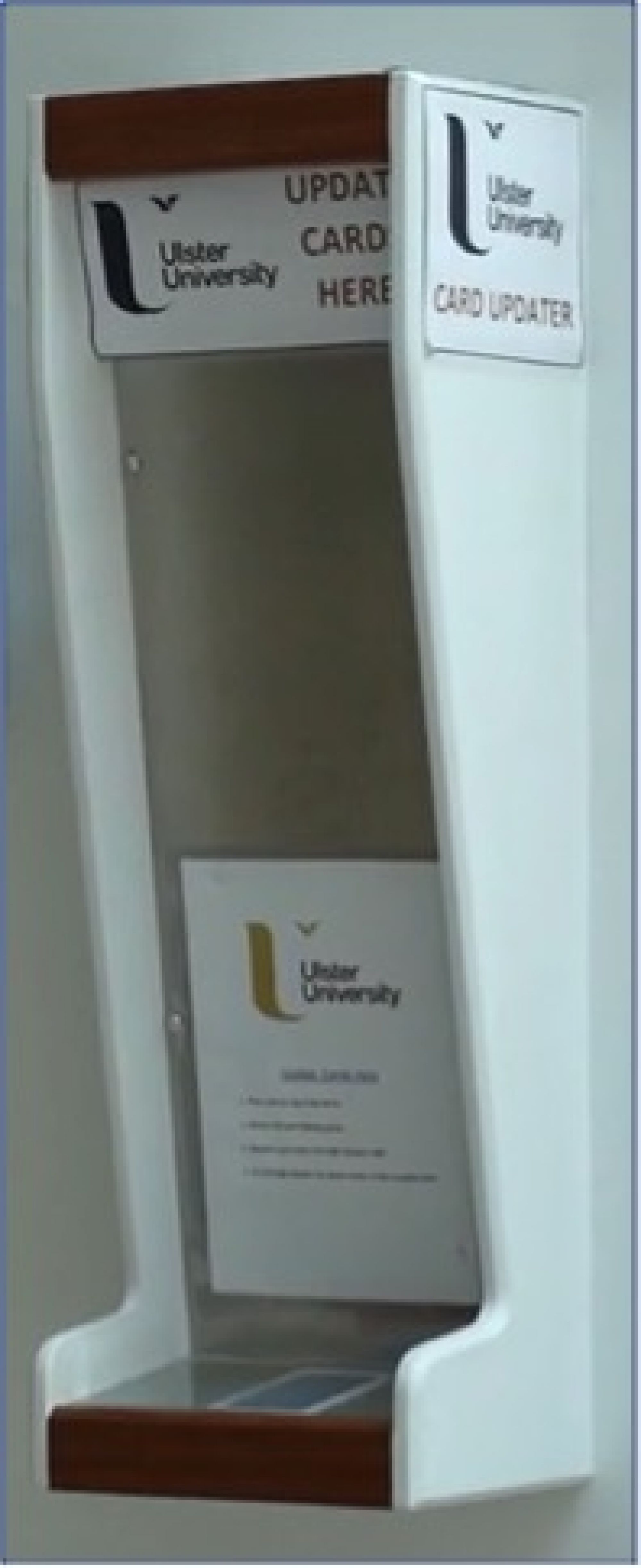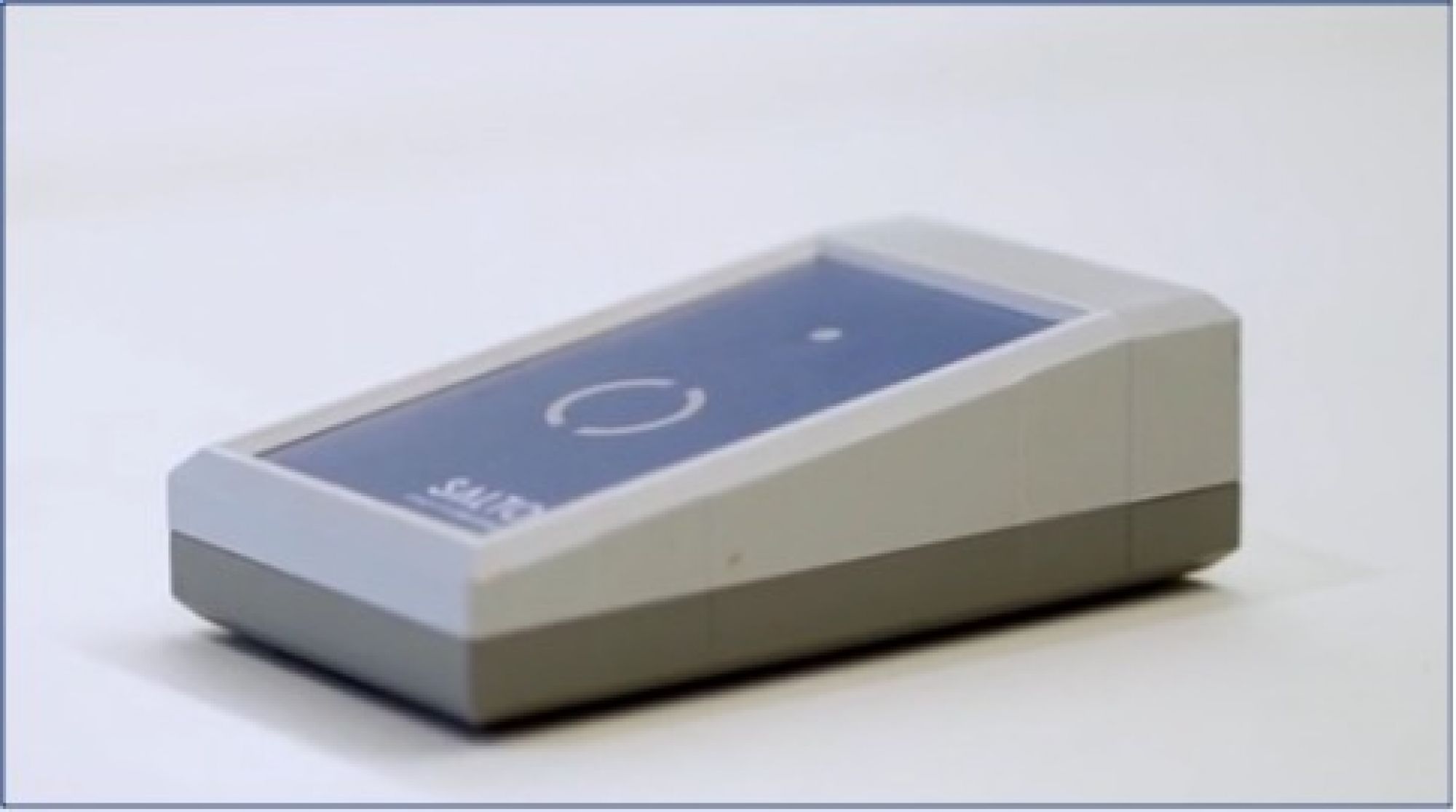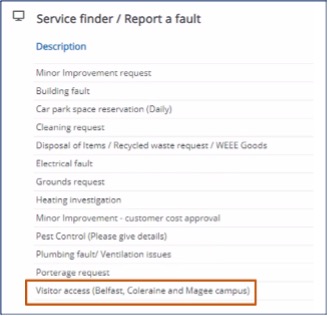 Visitor Passes (Staff)
If you have external stakeholders or members of the public visiting the campus, you can book Visitor Passes via Planon using the 'Visitor Access (Belfast, Magee and Coleraine Campus)' option at the bottom of the Service finder / Report a Fault selection table.
Please provide as much detail in the Planon request as possible; visitor names, 'visiting from' / workplaces, reason for visit and date - time - duration of the visit.
This will enable the Estates Servies team to respond accurately to your request and have the Visitor Passes ready when you need them.
Once you submit the request, on the day you or your visitor attend campus to collect the Visitor Pass, you will receive an auto email from the estates Services Department team to confirm 'Your Visitor has Arrived'.