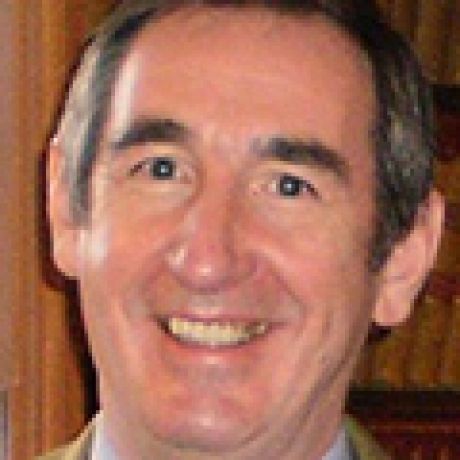 Professor Tony Gallagher
Professor Tony Gallagher
Role at Ulster University
Dr. Anthony Gerald is currently Director of Research and Learning at the ORSI robotic surgery academy in Melle, Belgium and Visiting Professor at KU Leuven in Belgium (Faculty of Medicine).
Before that he was Director of Research and Professor of Technology Enhanced Learning in the ASSERT Centre, College of Medicine and Health, University College Cork, Ireland. He completed a B.Sc. (Hons.) in Psychology (1984 -1988) at the University of Ulster at Jordanstown in Northern Ireland and his Ph.D. in Psychology at the Trinity College Dublin (1989 – 1992). In 2008/9 he was the First Trust-University of Ulster Distingished Graduate and in 2013 he was awarded his D.Sc. He was the first academic from Ireland to be awarded a Fulbright Distinguished Scholarship and worked with Prof. Richard Satava in the Dept. of Surgery at Yale University (2000 – 2001).
In 2011 along with his colleague Prof. Gerry O'Sullivan (University College Cork) he completed an authored book, Fundamentals of Surgical Simulation; Principles and Practices. Over the last 25 years he has developed and validated a 'proficiency based progression' (PBP) approach to training in surgery, interventional cardiology, interventional neuroradiology, anaesthesia, intensive care and nursing. Across all disciplines the results from prospective, randomized and blinded studies show that a PBP approach to training improves performat by 40-60%. A new study demonstrates that PBP is an equally effective approach to training in the untilities sector.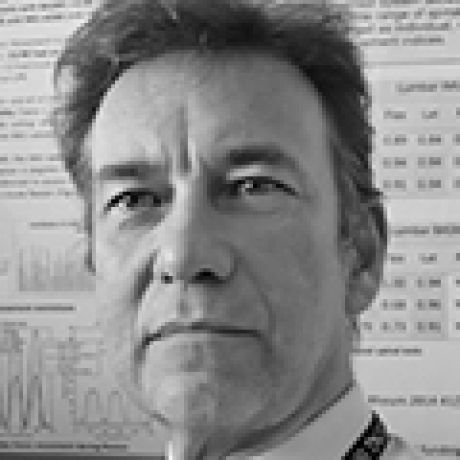 Professor Philip Gardiner
Professor Philip Gardiner
Role at Ulster University
I work as a Rheumatologist and Physician in Altnagelvin hospital, Derry/Londonderry. Among my educational roles over the years I have been an undergraduate course organiser, Postgraduate Tutor, NIMDTA Training Program Director for Rheumatology, RCP Specialty Regional Advisor and BSR Regional Chair for N. Ireland.
My interest in research was kindled in 1988-1990 when I researched the Pulmonary Complications of Primary Sjögren's Syndrome in Newcastle Upon Tyne, leading to an MD thesis. Since then my research interests have focused on biomarkers and outcome measures in rheumatology. I have collaborated with the UU Intelligent Systems Research Centre in several projects over the past decade. This began with a project to develop and test a digital glove to measure joint movement in patients with arthritis, and more recently I have led an international programme of research to investigate the reliability of IMU sensor technology in measuring spinal mobility. This project involving researchers in London, Dublin and Spain, has resulted in a new validated digital outcome tool for spinal mobility in axial spondyloarthritis. My collaboration with the Stratified Medicine group in the Clinical Translational Research and Innovation Centre(C-TRIC) has led to active research projects relating to genetic biomarkers for arthritis, dry spot CRP tests, and genomics studies with Genomics Medicine Ireland.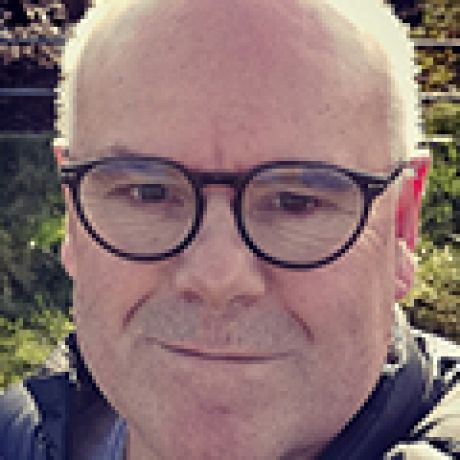 Professor Dermott Hughes
Professor Dermott Hughes
Role at Ulster University
Dermot qualified in Medicine in 1982 (QUB) with the McGrath Clinical Scholarship for surgery. He undertook training in diagnostic histopathology in Northern Ireland and in the USA, at George Washington University Hospital DC and The National Cancer Institute Bethesda, Maryland. He was appointed Consultant Pathologist to the Western Health and Social Care Board in 1989. He has been Clinical Director of Laboratory Services, Undergraduate Lead for Pathology Education, Clinical Lead for Cancer Services in the Western Trust, Medical Director of the Northern Ireland Cancer Network and Medical Director of the Western HSC Trust. He retired in in 2019 but still works in Clinical Governance and Professional Governance. His Key achievements were expansion of Undergraduate Medical Education at the WHSCT to facilitate 3rd, 4th and Final Year students on site. His work in Cancer Care saw development of comprehensive cancer services in the North West and introduction of radiotherapy. As Medical Director of the Cancer Network he developed multidisciplinary care and embedded expert patients in development and assurance of cancer services, through Peer Review.
He would bring experience of working with diverse stakeholders, in developing medical education and clinical services locally, regionally and on a cross border basis.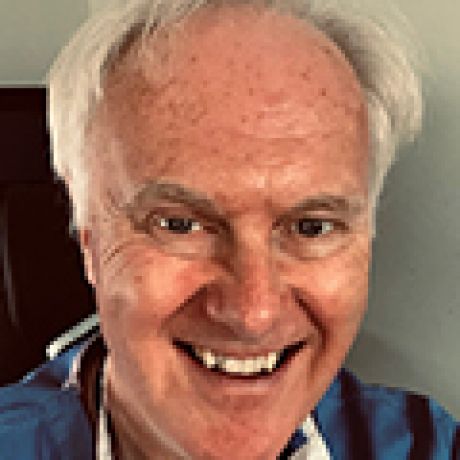 Professor Barry Kelly
Professor Barry Kelly
Role at Ulster University
Professor Barry E. Kelly MD FRCSEd FRCR FFRRCSI qualified from QUB in 1984.
His initial training and qualification were in surgery. He subsequently moved into radiology and was appointed as consultant radiologist to the Belfast Trust in 1995. He was Dean of the Faculty of radiologists, RCSI (2012-2014) and Editor of the Ulster Medical Journal (2011- 2015). His radiological interests include imaging in acute medicine, surgery, trauma and the ICU environment.
In Europe, his work with the European Society of Radiology entailed collaboration with the World Health Organisation; the International Atomic Energy Agency; the European Commission and the Heads of the European Radiation Protection Competent Authorities, to establish governance in, and standards for, radiation protection.
As a resolute advocate for professional examinations in establishing the highest medical standards, he has been radiological examiner for the Royal Colleges both in Ireland and the UK. Furthermore, in Europe he helped design, implement and examine in the European Diploma of Radiology, the Pan European metric for professional excellence.
His other professional interests include Burnout, Resilience and the increasing problem of the Doctor in Difficulty. Beyond medicine he is passionate about dialogue within the public and civic arenas about matters medical, scientific and philosophical.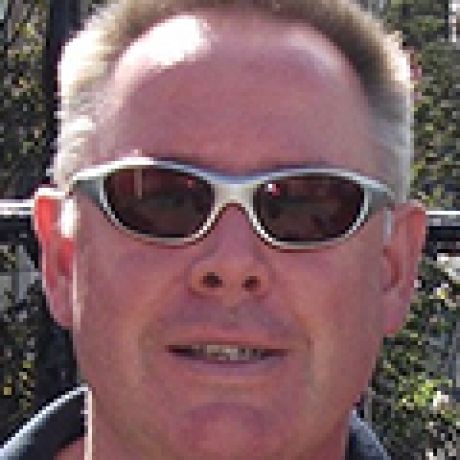 Professor Mark Sheridan
Professor Mark Sheridan
Role at Ulster University
Mark Sheridan graduated with Distinction in Medicine from Belfast and trained in Anaesthesia & Intensive Care Medicine (ICM) in the UK, Germany & the Netherlands, and is a Consultant Anaesthetist in County Antrim.
Interested in leadership, team dynamics, and mental resilience in healthcare, with unusually extensive experience of pre-hospital care in austere settings, having designed and led exercises and teams worldwide, he has worked on the ground and on aeromed evacuation in the Balkans, Middle East and Central Asia. A trained lawyer, and the first doctor appointed to the staff of the UK flagship strategic leadership college in London, enabling training for senior officials from some 60 countries, he speaks frequently at meetings and courses on leadership and team cohesion, and sits on Ulster University's Research Ethics Committee.
Divisional Surgeon for St John Ambulance since 1994, and Deputy Lord Lieutenant of Belfast, he spent many enjoyable years working in Derry, and retains close working relationships in the North West, and across Ireland. He believes passionately that the North could be an exemplar in healthcare, and that broader life experience builds better doctors - he is proud to be part of NIGEMS. He believes that NHS transformation is essential, and should enhance the lives of staff and students whilst delivering better outcomes for people here.
Professor Tony Stevens
Professor Tony Stevens
Role at Ulster University
Tony has held senior leadership roles within Health and Social Care for over 20 years. He was Chief Executive of the Northern Trust between 2014 and 2020, driving significant organisational change, through the development of leaders at every level, by encouraging innovative thinking in service and quality improvement and a focus on good governance.
He has played an active role on the steering group for the graduate entry medical school at UU, while also leading regionally on the introduction of physician associates to the NI workforce.
Tony was previously part of the leadership team that oversaw the establishment of the Belfast HSC Trust, from the merger of six preexisting organisations. He became medical director in 2007. His focus was on developing effective systems of governance, clinical leadership and academic excellence.
Before moving into full time leadership and management roles, Tony practiced clinically and academically as an occupational physician.
He is a past national president of the Society of Occupational Medicine and trustee of the NHS Confederation. Regional roles have included the chair of the NI Confederation, the NI Diabetes Network and the Regional Bereavement Network Board.
Tony's interests include leadership in healthcare, organisational governance and risk management. He is also enthusiastic about the role that the arts can play in health and wellbeing.
He received an OBE in the 2020.
Professor David Stewart
Role at Ulster University
Professor David Stewart is the Lead Clinical Oncologist at the North West Cancer Centre. Professor Stewart completed his undergraduate training at Queen's University Belfast and graduated with a BSc In Biochemistry and MB BCh BAO . Dr Stewart did his postgraduate training in Clinical Oncology in London at Charing Cross, Hammersmith and Mount Vernon Hospitals.
He also did fellowships at the Vrije University, Amsterdam and Peter MacCallum Cancer Centre, Melbourne. He was a Consultant at the Northern Ireland Cancer Centre prior to taking up his Clinical Lead post at the North West Cancer Centre. He was the Clinical Advisor from 2011-2016 prior to the centre opening. It was a great privilege to be involved in the North West Cancer Centre from the beginning and he now looks forward to his new role as Visiting Professor at the Ulster University Medical School.
Professor Stewart is a GMC recognised trainer and currently teaches junior doctors and oncology trainees in Altnagelvin hospital. He looks forward to incorporating the Royal College Of Radiologists Non-Surgical Oncology Curriculum into the undergraduate course and teaching medical students at the Cancer Centre.
Research interests include PET/CT/MRI in radiotherapy treatment planning and clinical trials in Prostate, Bladder and Head and Neck Cancers.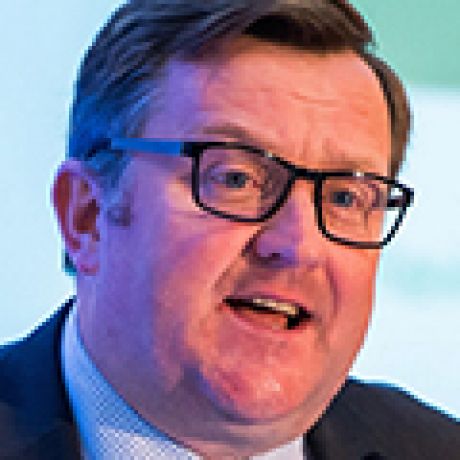 Professor Mark Taylor
Professor Mark Taylor
Role at Ulster University
Prof Mark A Taylor CStJ PhD FRCSI FRCS(Eng) FRCS(Gen Surg) is a Consultant HPB Surgeon at the Mater Hospital, Belfast Health and Social Care Trust. He trained in Belfast and at the Regional HPB and Transplant Unit in Edinburgh. His Doctorate of Philosophy was in the pathophysiology of obstructive jaundice. He is the President of GBI Hepato-pancreato-biliary Association (GBIHPBA), President of the Pancreatic Society of Great Britain and Ireland (PSGBI), Executive Council Member of Upper Gastro- Intestinal Surgeons (AUGIS) and on the Medical Advisory Board of Bowel Cancer UK. In 2016, he was appointed by the Health Minister to an independent Expert panel tasked with Reconfiguration of Health and Social care in Northern Ireland.
In 2017 he was appointed to the Transformation Implementation Group (TIG) Department of Health, Northern Ireland. In 2018 he was appointed the Director of Professional Affairs (NI) for the Royal College of Surgeons of England. He has published extensively in the field of Hepatobiliary Surgery. In June 2019 he was promoted to Commander of The Most Venerable Order of Hospital of John (CStJ) by her Majesty, The Queen. He is passionate about innovation, change and collective leadership within the HSCNI. He is a Trustee of St. John Ambulance and a keen cyclist.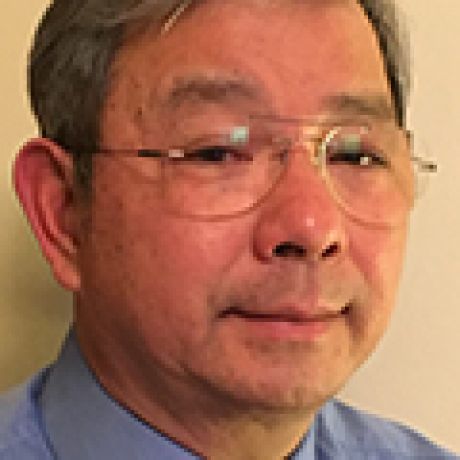 Professor John Wong
Professor John Wong
Role at Ulster University
A Graduate and Fellow of the Royal College of Surgeons in Ireland, Mr John Wong did his Orthopaedic Residency in both Southern and Northern Ireland followed by a Fellowship in Paediatric Orthopaedics at Children's Hospital, Buffalo, New York.
He is a Consultant Orthopaedic Foot and Ankle Surgeon at Altnagelvin Hospital, where he has been practicing for the past twenty years. He is active in Undergraduate and Postgraduate Teaching. He runs the Instructional Courses of the Irish Orthopaedic Foot and Ankle Society, of which he is the immediate Past President.
A member of the Scientific Committee of the American Orthopaedic Foot and Ankle Society, a reviewer for several journals including 'The Surgeon', nominated 'Top Reviewer' for European 'Foot and Ankle Surgery' Journal, he retains a strong commitment to clinical and basic science Research with over 50 peer-reviewed publications in International journals.
His indefatigable passion and zest for work has inspired many trainees to follow his footsteps. He is involved in developing the 'Centre for Orthopaedic and Rheumatic Health' in the North-West. Career goals include establishing 'Patient Reported Outcomes Measures' and a 'Diabetic Foot Service' in the Western Trust. His extensive experience of Orthopaedic teaching and research, incorporated with these important goals, will add new dimensions to University of Ulster NIGEMS.