Advance your career with one of our courses
All our courses are carefully designed to enhance your employability and future career prospects. With excellent links to industry you will have the opportunity to get hands on experience making your course relevant for the future.
From sampling and monitoring water pollution in local lakes to using satellite imagery to monitor land cover change and spending a week in Catalonia studying the social context of the independence movement we give students immersive experiences and research-led teaching so you can get real world skills.
Why study with us at Ulster?
A spectacular setting, innovative courses and international research - we're ready for you.
Find out about the School of Geography and Environmental Sciences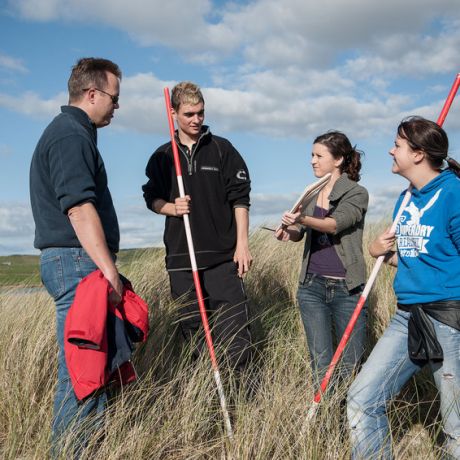 Find out what your future could look like. Read about the diverse, fulfilling and successful careers of our graduates.
All Campuses will now be closed for teaching and social activities
Following the clear imperative in the latest government advice to avoid all non-essential contact with others and avoid unnecessary travel, the decision has been made to suspend all teaching and social activities on campus and to close all libraries, sports facilities, theatres, catering facilities and cancel events.
We have further advice and guidance for our staff and students on our Covid-19 Corona Virus site
News for School of Geography and Environmental Sciences