School of Sport Insight Evening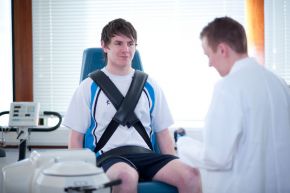 Date

Time

18:00 to 20:45

Location

Jordanstown campus


Assembly Hall

Organiser

Christine Jennings

Contact details

+44 (0)28 9036 6655
c.jennings@ulster.ac.uk
Register
An excellent opportunity to hear from staff and speak to former graduates employed in teaching, coaching, science, and management roles employed across a variety of sectors.
The format will consist of a 'speed dating' event enabling potential students and their parents to meet a variety of people involved in the extended family of the Ulster University School of Sport.
A tour of the facilities will also be available.
Register