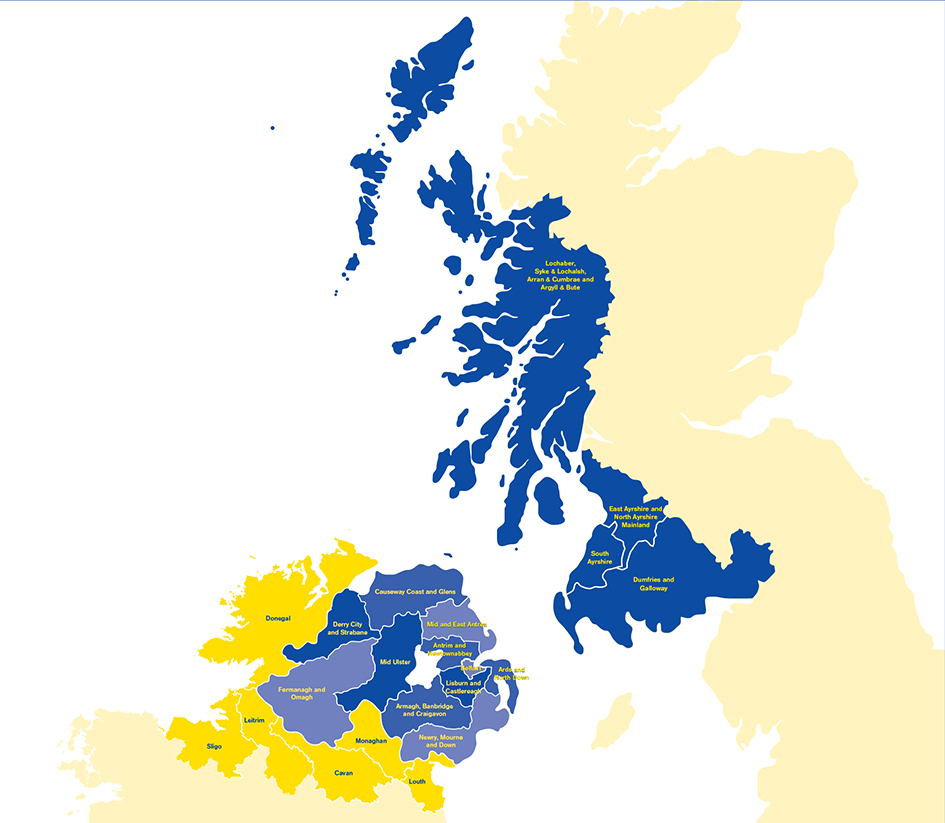 Specifics of R & I Call
Enhancing Research and Innovation
The economies of the region have a low proportion of high value sectors and low levels of Research & Innovation.
There is an opportunity to build effective cross-border collaboration partnerships that will significantly impact upon the overall regional capacity for Research & Innovation in targeted sectors.
This objective will increase business industry-relevant Research & Innovation capacity across the region within two target sectors; 'Health & Life Sciences' and 'Renewable Energy'.
It will result in an increase in the annual number of peer reviewed journal and conference publications within these two sectors, with cross-border authorship and with the potential to create economic impact. These sectors have been identified in consultation with national economic development agencies.
They offer the most potential for growth and are relevant to all regions within the Programme's eligible area.
About SEUPB
The role of the Special EU Programmes Body is to help facilitate the positive impact that European Regional Development Funding will have on the lives of people living across Northern Ireland, the Border Region of Ireland and Western Scotland.
The SEUPB is responsible for the implementation of the EU's PEACE IV (€283m) and INTERREG VA (€270m) Programmes. The SEUPB also have a signposting role to promote involvement in the INTERREG VB Transnational and INTERREG VC Interregional Programmes.
The SEUPB are one of the six cross-border Bodies set up under the "Agreement between the Government of Ireland and the Government of the United Kingdom of Great Britain and Northern Ireland establishing implementing bodies" signed on 8 March 1999 (the British-Irish Agreement of 8 March 1999).
The Agreement was given domestic effect, North and South, by means of the North/South Co-operation (Implementation Bodies) (Northern Ireland) Order 1999 and the British-Irish Agreement Act 1999 respectively.
The SEUPB are responsible to two Sponsor Departments, the Department of Finance in Northern Ireland and the Department of Public Expenditure and Reform in Ireland along with the European Commission and the North South Ministerial Council.