Make Mind Your Mood
your own
Decide how you want to be involved by organising your own fundraising activity.
In 2017 and 2018 many staff, students and alumni undertook other events to raise funds for Mind Your Mood, including participating in the Virgin London marathon, the Newry Marathon, coffee mornings, costal walks, a football tournament and a country music night in Bushmills.
---
Ideas include
sports tournament
coffee morning
waxing
local sponsored walks
sponsored hair cuts
sit in a bath of beans!
Anything goes. And all contributions are welcome.
Below are some events being orqanised by the university which we'd love you to take part in. And please do let us know by emailing giving@ulster.ac.uk if you plan to undertake any other fundraising. It's so important to let us know and we're also here to help support your idea.
Want to organise your own
fundraising event?
There are many ways you can help to raise funds such as organising a sports tournament, coffee mornings and sponsored haircuts.
There are also a range of other events you can take part in throughout the year!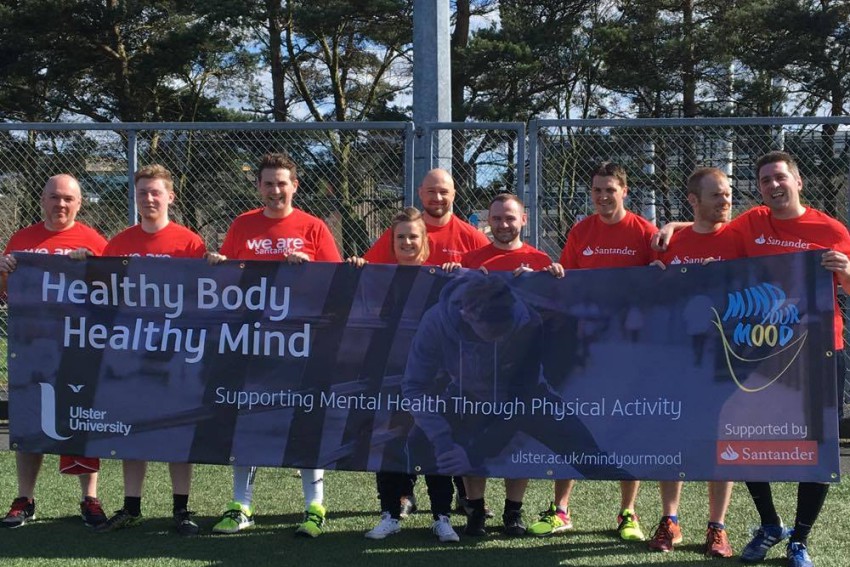 Vulnerability factors
Students in higher education are at an age vulnerable to mental illness as 75% of mental health difficulties develop before the age of 25. 16-25 is the key age group to target with preventative & early interventions.
Student Minds
If you are worried about someone's mental health, there are things you can do to help.