Page content
You are invited to the launch of Ulster University's Institute of Mental Health Sciences - an exciting new multidisciplinary institute that will provide a holistic approach to mental health research
The new institute will bring together Ulster's world-leading research and teaching expertise in mental health from a range of disciplines, to deliver innovative outward facing, multidisciplinary research that will make a step-change to inform mental health prevention and care in Northern Ireland.
At the launch you will hear about the institute, several new appointments, and plans for new educational provision in the field of Mental Health Sciences.
Speakers will include: Dr Michael McBride, Chief Medical Officer; John Conaghan, Inspire NI; Dr James Nesbitt, Chancellor; and Professor Paddy Nixon, Vice-Chancellor
Registration from 4pm to 4:20pm, followed by presentations, and a light supper at 5.30pm
Coleraine Campus Location
The feeling of community at our campus makes for a warm and welcoming student experience.
Campus Address
Ulster University,
Cromore Rd,
Coleraine
BT52 1SA
Campus maps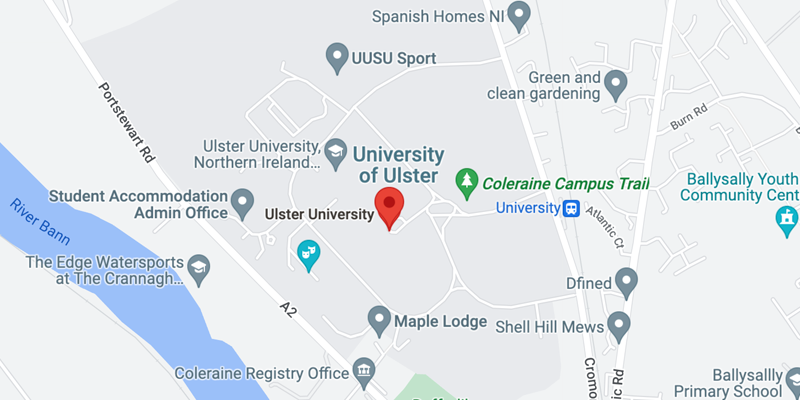 Coleraine Google Map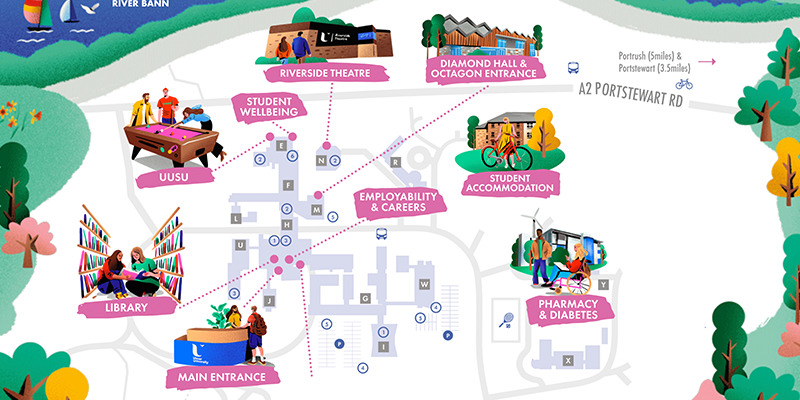 View Coleraine Map
Event info
This event has ended
Thursday 16 November
4pm to 6pm
Faculty of Life and Health Sciences