Advance your career with one of our courses
We have a variety of options to choose from. Our courses will provide students with a strong aptitude for analysing and solving problems using their scientific, mathematical and engineering skills.
Find out about the School of Engineering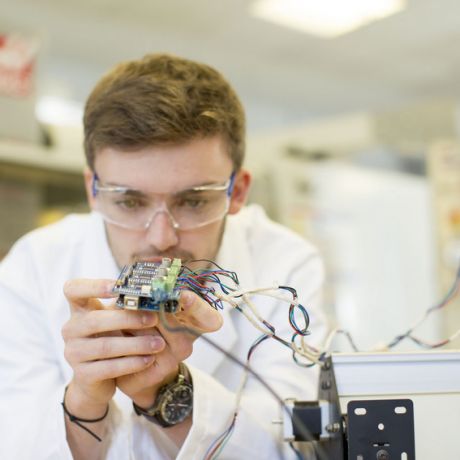 The School of Engineering at Ulster University specialises in a broad multi-disciplinary approach to Engineering in Education, Research and applying both in solving industrial problems.
All Campuses will now be closed for teaching and social activities
Following the clear imperative in the latest government advice to avoid all non-essential contact with others and avoid unnecessary travel, the decision has been made to suspend all teaching and social activities on campus and to close all libraries, sports facilities, theatres, catering facilities and cancel events.
We have further advice and guidance for our staff and students on our Covid-19 Corona Virus site
News for School of Engineering