In the heart of Belfast
Located in the heart of the vibrant Cathedral Quarter, the new £250 million campus at Belfast is one of the largest higher education capital builds in Europe.
It will provide a progressive learning, teaching and research environment supported by the best innovative technology and will transform the student experience as a centre of academic excellence.
Although traditionally associated with art, the Belfast campus spans an increasing and exciting range of subjects.
Our vibrant campus plays host to frequent fashion shows and art exhibitions and is an exciting place to study and work. It is also home to 'The Academy' training restaurant.
Whether you prefer the hustle and bustle of city centre life or you're more suited to a calmer environment with lots of open space, our Belfast and Jordanstown student accommodation allows you to live the way that suits you best.
Why Live in Belfast?
Belfast makes the perfect home for students who love city living. The accommodation is located in the Cathedral Quarter, it is the beating heart of Belfast, home to historical buildings, trendy art galleries and popular pubs and restaurants. It is an exciting place to study, work and live.
Ulster has accommodation with 123 York Street and LIV Student providing the newest and most affordable purpose built accommodation in the City Centre for students studying at Belfast campus.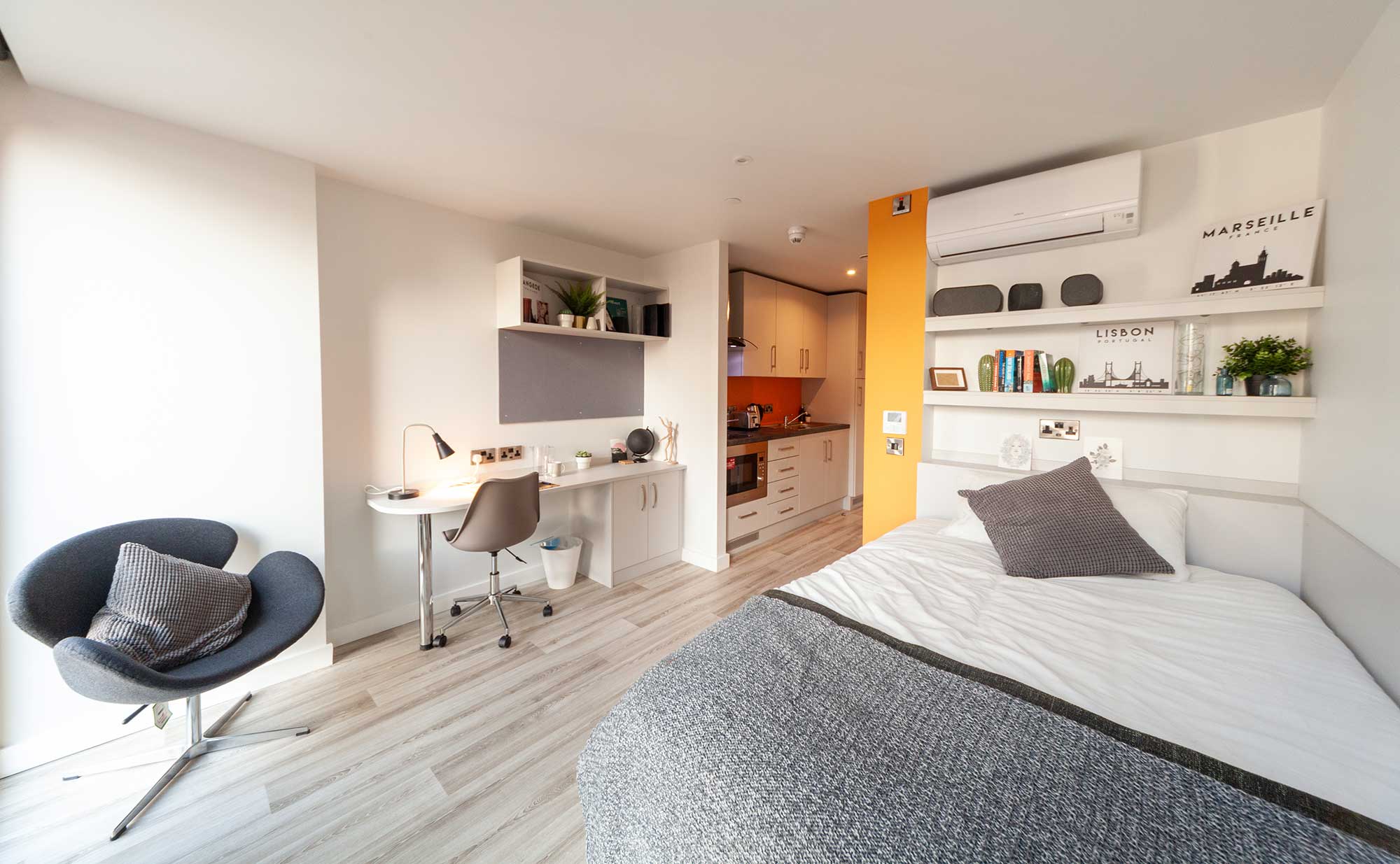 123 York Street
On the doorstep of the city centre, the accommodation is a 2-minute walk to University campus and local amenities.
From our superfast free Wi-Fi to our weekly events, 123 York Street has everything to make sure you have the best experience while studying in Belfast.
View 123 York Street
Why Live in Jordanstown?
Jordanstown Sports Village located only seven miles from the vibrant Belfast City Centre, provides the perfect mix of the great outdoors and busy city living. The accommodation has a village feel, surrounded by lush lawns and trees, it is a short walk to the Loughshore Park and the stunning views over Belfast Lough.
Jordanstown makes the perfect home for students who love fresh air, beach walks and outdoor activities. The 'wellness village' vibes provide a calm atmosphere – perfect for study with lots of opportunities to de-stress and take a break in the leafy surroundings.
At Jordanstown you have the benefit of on site access to world class sports facilities that are open all year round to our students and members of the public.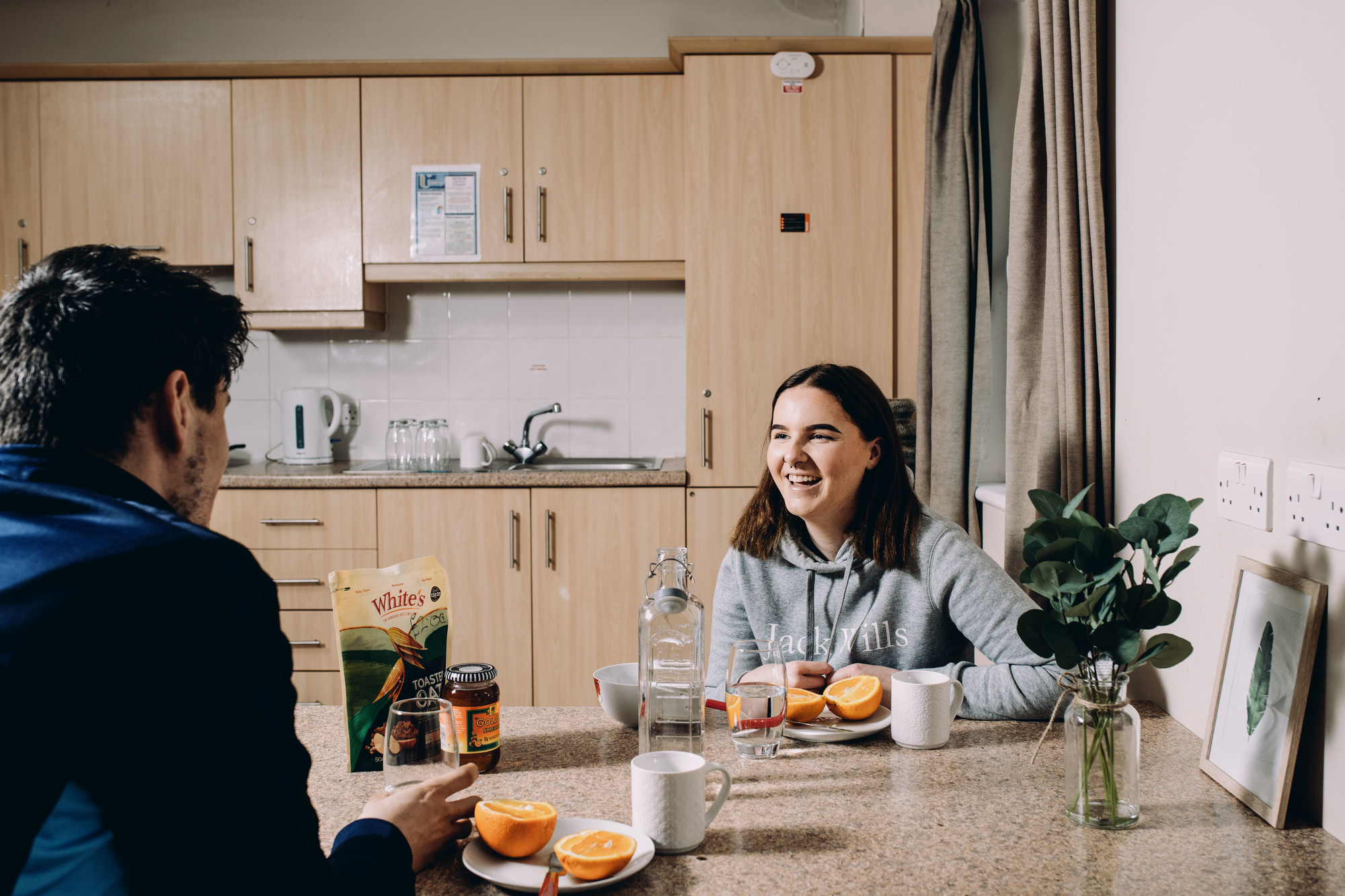 Dalriada Village
Located at the heart of the campus this accommodation is primarily based on five person apartments, clustered around a number of attractive courtyards with on-site parking facilities.
View Dalriada Village