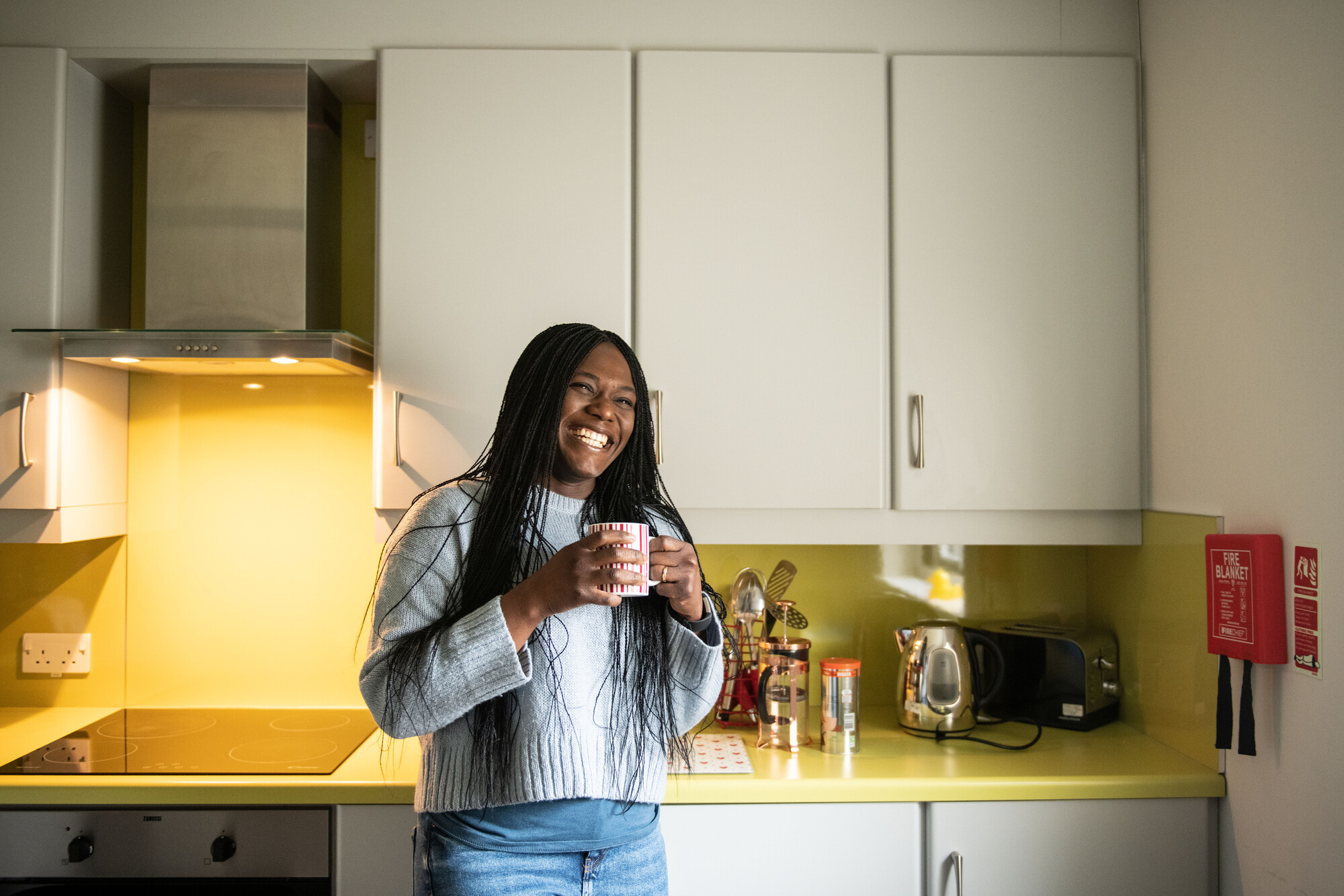 A Comfortable Location
Located on Coleraine campus, this terraced housing development adjacent to all university facilities provides a comfortable location to aid a students' transition into university life.
Apply Now
Resident Information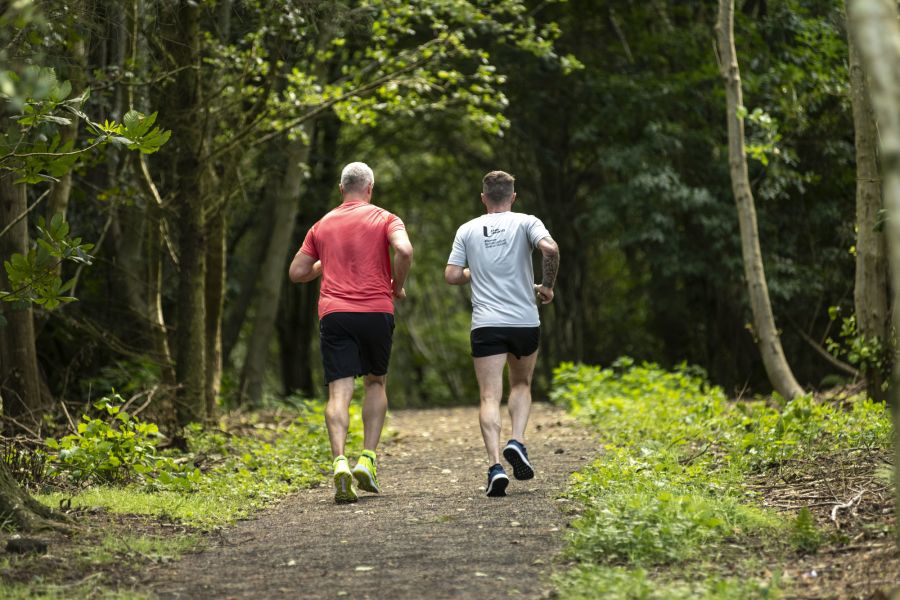 Coleraine campus trail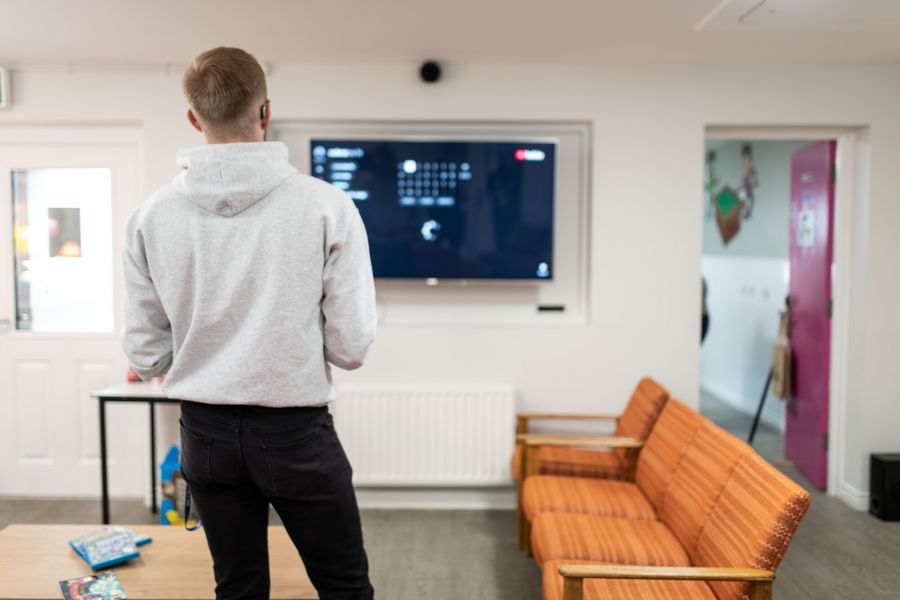 Accomodation - The Cranagh, Coleraine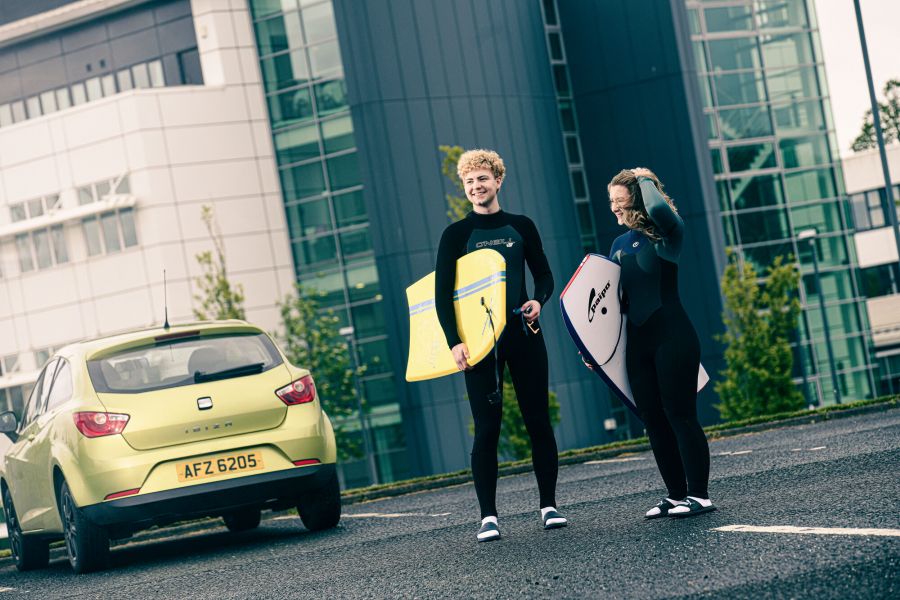 Accomodation - The Cranagh, Coleraine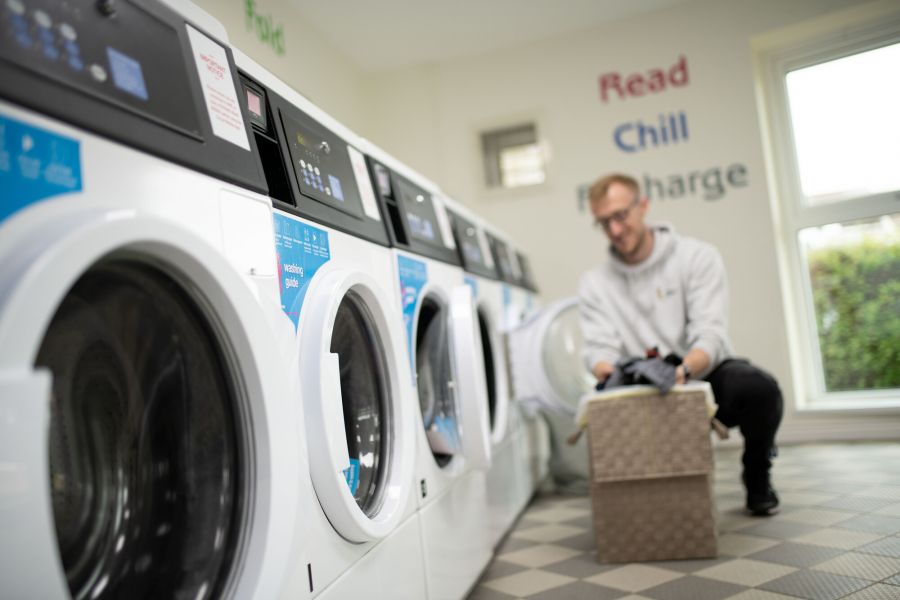 Accomodation - The Cranagh, Coleraine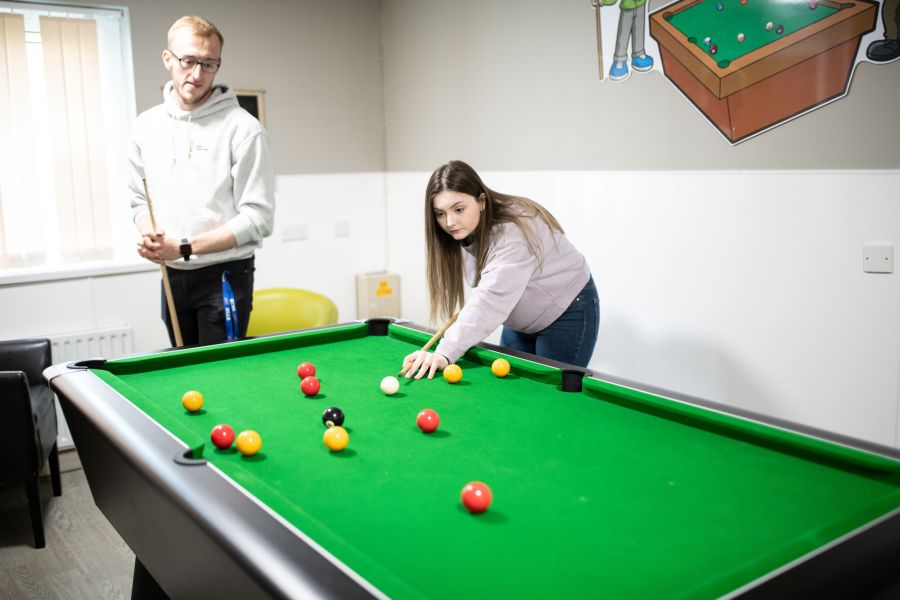 Accomodation - The Cranagh, Coleraine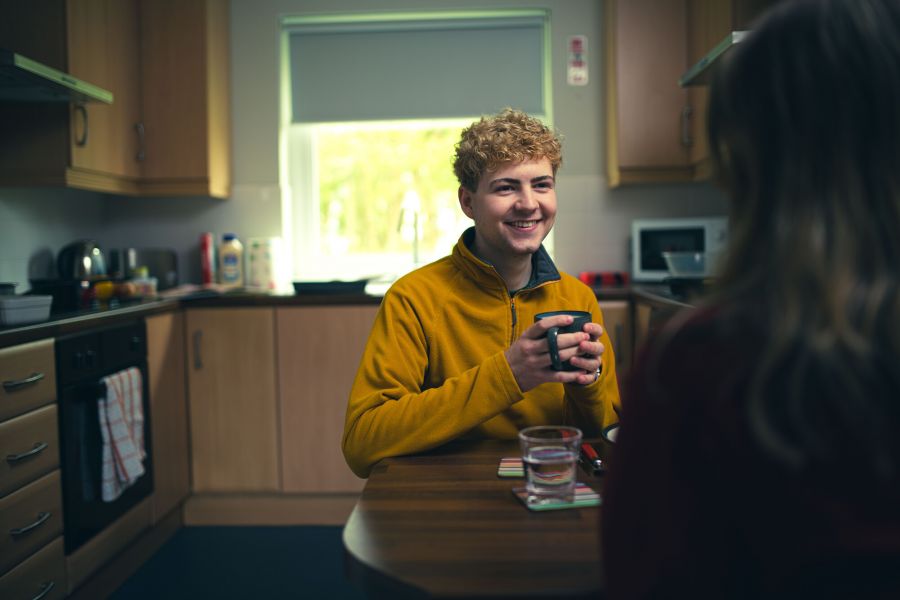 Accomodation - The Cranagh, Coleraine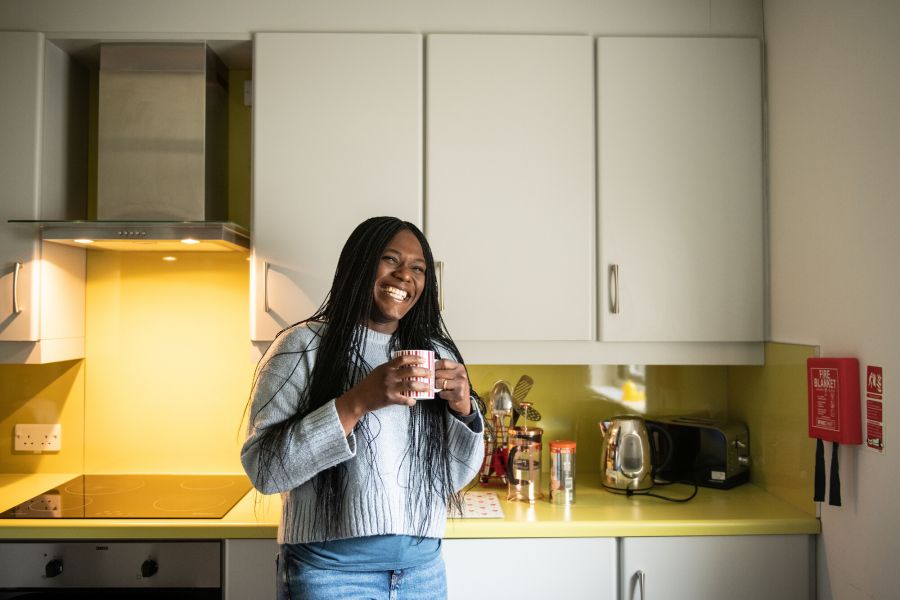 Accomodation - The Cranagh, Coleraine
Located on Coleraine campus, there are 17, 6-bedroom houses with a shared bathroom and communal living/dining area. If you prefer to live alone, we have 12, one-bedroom flats also available.
Facilities
Within the houses you have your own spacious bedroom which contains a vanity area and ample storage for all your personal and academic needs. Within the shared space, the kitchen is fully equipped and makes the perfect place to catch up with your housemates. Carparking is available for all residents.
Residents have access to the 'Hive', a social space for students to meet up to watch TV, play games consoles, play pool or just hang out. There is a laundry onsite and there are picnic tables, views of the river and plenty of open space for leisure activities.
The accommodation is adjacent to the library, main faculty buildings, Students Union, state of the art multi-purpose Sports Centre and onsite bar.
Student Wellbeing
Our Residential and Facilities Management office is onsite so there's always support and advice available – if you need it. We know you want to achieve your independence and we are committed to helping and supporting you to do just that.
In Errigal & Knocklayde we promote the mental, physical health and emotional wellbeing of all staff and residents. Health and Wellbeing is at the forefront of the ResLife programme and promoting good mental health is a priority. We actively encourage students and staff to look after their mental health and encourage residents to discuss any issues relating to emotional wellbeing without fear of stigma.
We support your wellbeing through organised social activities, events and the enthusiasm of the ResLife team.
ResLife Night Assistants and security staff are available throughout the night to address any issues which may arise and our Resident Assistants are available outside of office hours to provide additional advice and assistance to residents as required.
Our Rooms
We understand that everyone is different; and that means your preferences and needs are different too. Choose the room type which best suits your needs.
---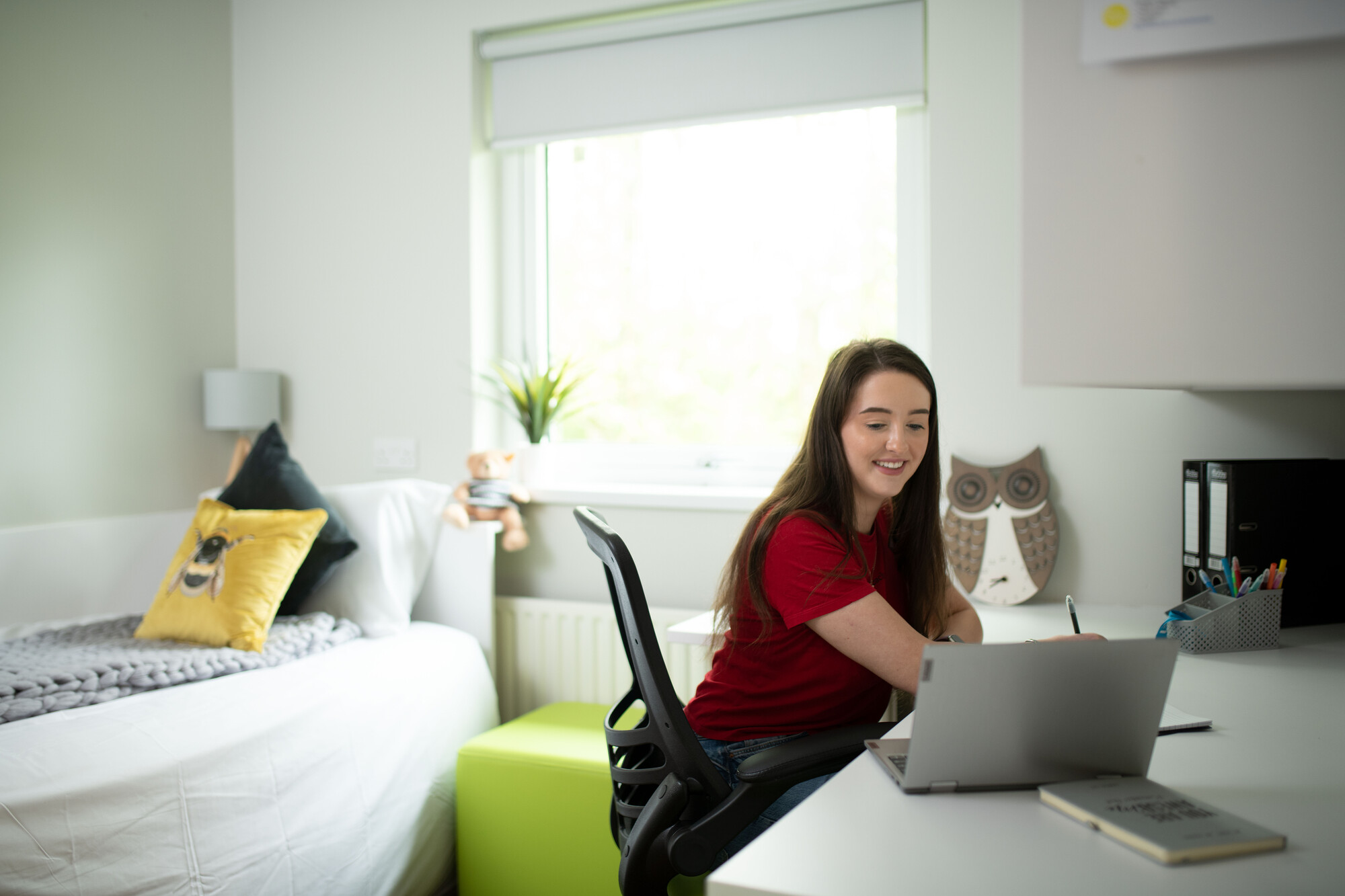 Six & Nine Bedroom Houses
Each individual study bedroom has a built in wardrobe, wash-hand basin as standard, two shower rooms and two separate toilets. In the nine-bedroom apartment three shower rooms and three separate toilets are provided. All of the kitchens, shower rooms and toilets have been recently refurbished.
Each kitchen is fully fitted with a microwave, hob and oven, fridge freezer, kettle/toaster and breakfast bar. The living area has comfortable lounge furniture. The kitchen/living dining area is cleaned once per week.
2023/24
£113 a week
37 week contract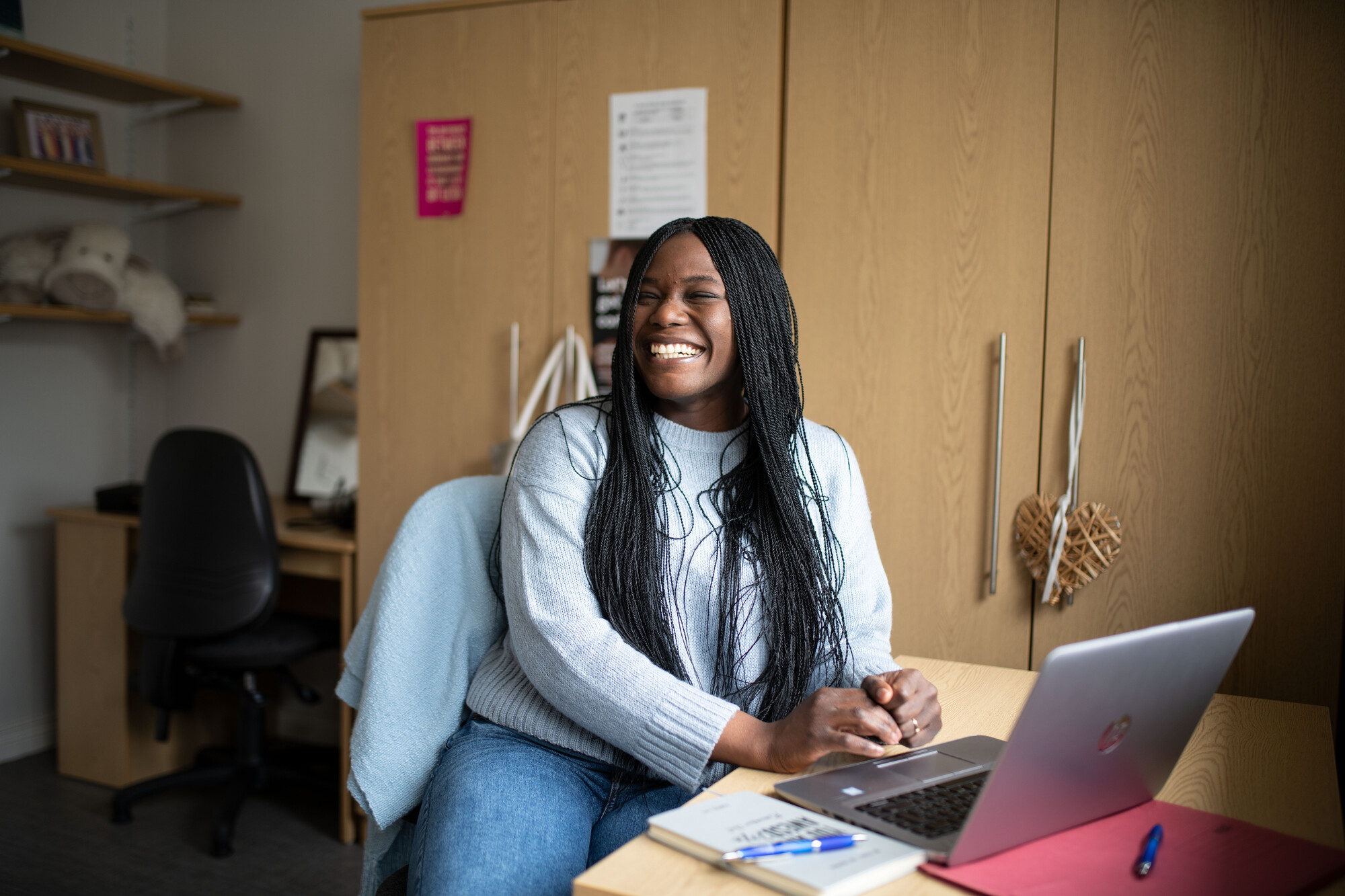 Two person Flats
There are 12 one bedroom (two students share a bedroom) ensuite flats within the Errigal/Knocklayde complex. All rooms have double beds. The flats have a compact, fully fitted kitchen/dining area. Each ensuite unit has a shower and a toilet. By special arrangement, flats may be allocated on a single occupancy basis, should you require more space or greater privacy. All of the flats will have access to a high speed broadband with Wi-Fi service.
2023/24 PRICE
£190 a week
37 week contract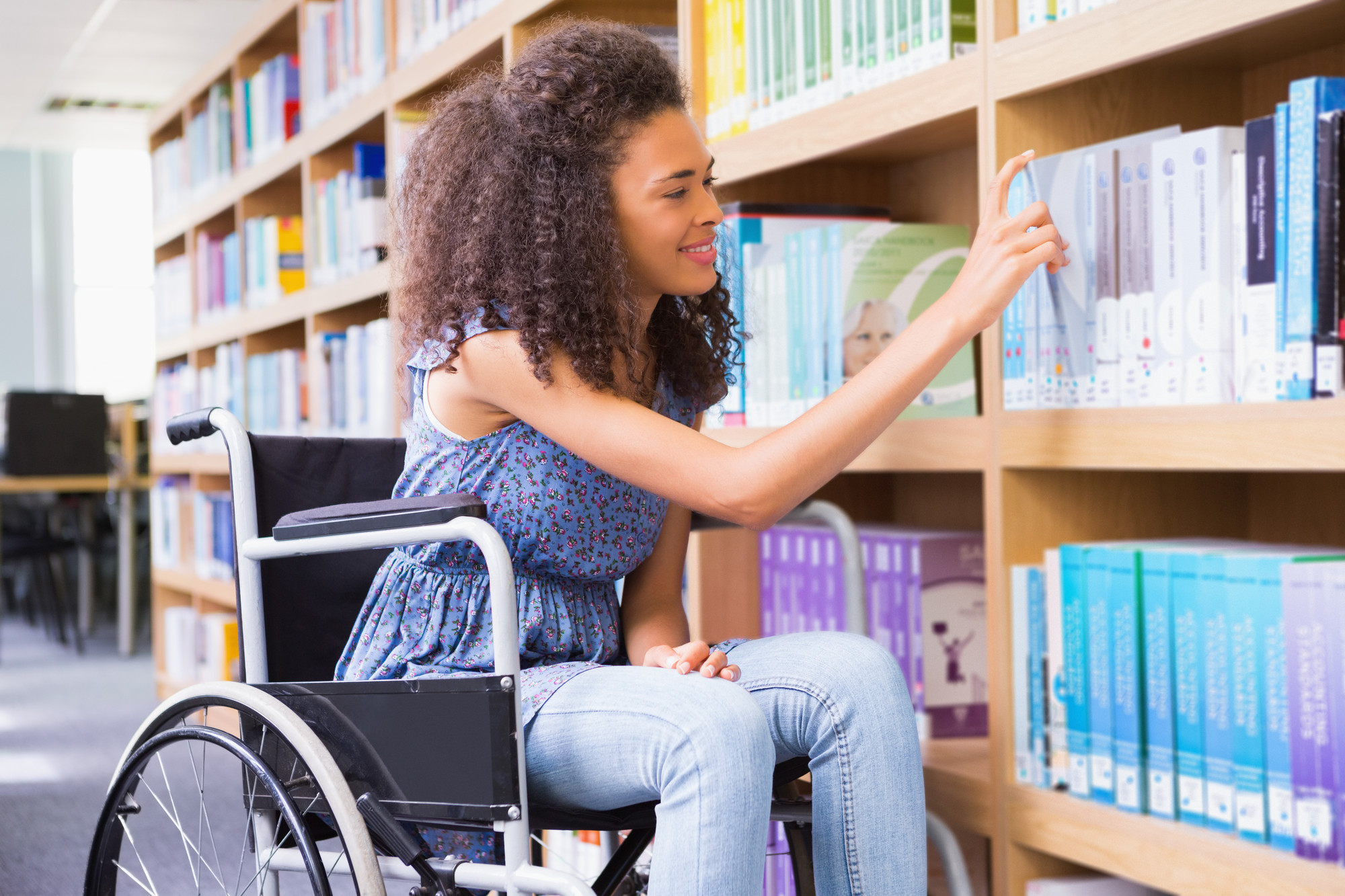 Mobility and sensorial accommodation
The two person flats in Knocklayde are designed to meet mobility and sensorial needs and have designated car spaces close by.
The study bedrooms have generous space standards. For more information on the accommodation please contact us.
2023/24 PRICE
£190 a week
37 week contract
Accommodation and campus locations
Errigal/Knocklayde is located on the Coleraine campus.
Coleraine Campus Location
The feeling of community at our campus makes for a warm and welcoming student experience.
Campus Address
Ulster University,
Cromore Rd,
Coleraine
BT52 1SA