Ciara Cooke - Edgewood College, Madison, USA
Written by Ciara Cooke, BSc Hons Accounting. Study USA, 2018/19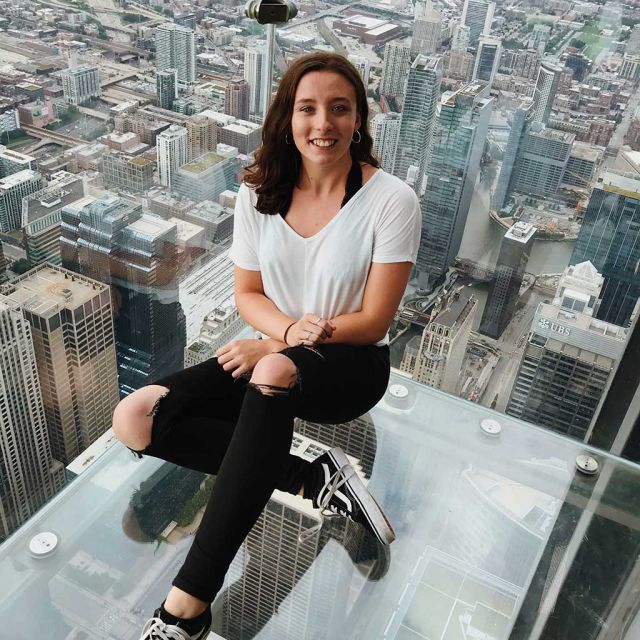 ---
Study USA Programme, 2018/19
"I applied for Study USA and was placed at Edgewood College in the state of Wisconsin. I did not initially have this on my choices but it couldn't have been placed at a better university!! My biggest challenge was tackling a new way of life. During this trip I became more independent as I was surrounded by a completely new environment."
The most memorable moment I had whilst studying abroad was on my trip with the basketball team to Puerto Rico when we volunteered in the local boys and girls club. We helped tidy and clean and played with the children.
I really enjoyed the sporting culture as this is a huge passion of mine and it was so nice to witness a whole community/state come together to support one common goal/team.
Challenges
My biggest challenge was tackling the new way of life. I had a new found independence and was surrounded by a completely new environment. I also had to live with a room-mate.
Everyone lived on campus so there was much more people around creating a community, and it felt a lot more like school being a smaller institution.
At the start it was difficult to create a consistent group of friends but I dived into socialising. Participating in basketball really helped me and I have made friends for life through this experience.
Where I travelled to
During my time in the USA, I travelled to Chicago, New York, Puerto Rico, Florida, Las Vegas, San Diego, Los Angeles and San Francisco.
Advice
My advice would be to not go in with any expectations because it will be completely different to you expect.
It is important not to panic or stress when you haven't settled or made friends instantly.
Get involved on campus-work, join societies or sports, budget, travel and plan early and in regular intervals throughout the year. Start your home projects sooner rather than later.
Limit FaceTime and travel home as you'll soon wish you had more time in America or want to go back so don't waste your time there!