Honorary Research Fellow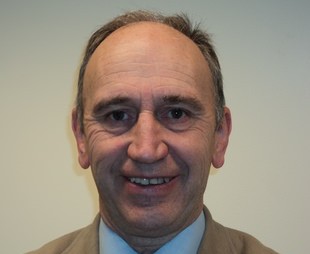 Dr. Alan McCully was formerly a Senior Lecturer in Education in the School of Education in Ulster University. During the last Research Excellence Framework exercise he was Research Co-ordinator for the School and a member of the Institute for Research in Social Sciences (IRiSS). Having retired from full time employment in June 2017 he was appointed an Honorary Research Fellow. He is a member of the British Educational Research Association, the American Educational Research Association, the Educational Studies Association of Ireland and the History Teachers Association of Northern Ireland. His research is largely focused on the Education and Conflict strand of the School's research agenda while also contributing to work on initial teacher education. His interests are in the fields of History Education, Citizenship and the teaching of controversial issues, particularly as these relate to educational responses to conflict. He has over 50 publications, including 26 papers in academic and professional journals plus book chapters, research reports, educational textbooks and book reviews. His work has been funded by ESRC / TLRP, the Irish Academy, the Nuffield Foundation, the International Fund for Ireland, the Community Relations Council for Northern Ireland and the Standing Conference of Teacher Education, North and South (SCoTENS). Within the university he collaborates with colleagues in the field of education, conflict and peace-building as an associate member of the UNESCO Centre. He has sat on advisory groups for a number of initiatives addressing educational practice in a divided society – Facing History Shaping our Future, Teaching Divided Histories, the Community Relations Round Table on Remembering the Decade of Centenaries and the Council for the Curriculum, Examinations and Assessment (CCEA) Steering Group on Teaching Controversial Issues.
Internationally, he has worked closely with Professor Keith Barton, Indiana University, on the relationship between history teaching and national identity, investigating the interface between history learned formally in schools and that learned in communities. Over the last 15 years his international commitments have included work for the Council of Europe, ADRA , OSCE, Euroclio and the British Council on history curriculum issues in Bosnia-Herzegovina, Croatia, Kosovo, Georgia, the Russian Federation and the Lebanon. Between 2014-16 he collaborated with researchers from the UNESCO Centre and the universities of Amsterdam and Sussex, on a four country study (Uganda, Myanmar, South Africa and Pakistan) under the auspices of the Research Consortium on Education and Peacebuilding.