Brexit Townhall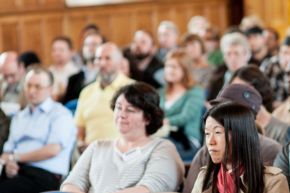 Date

Time

13:00 to 14:30

Location

Magee campus


The Great Hall
Register
How will Brexit affect you? What are your priorities? Brexit will affect Northern Ireland more so than anywhere else: how should we shape a Brexit suited to our particular circumstances? Take charge of the debate and come to our Brexit Townhall.
For more on the BrexitLawNI project visit:
Or follow @BrexitLawNI on twitter or like on facebook!
Register