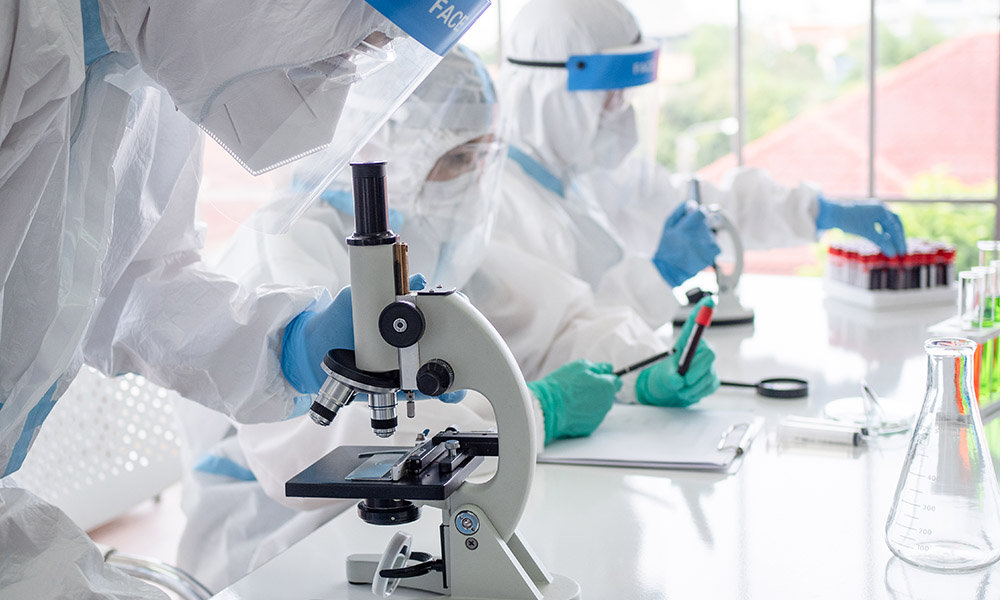 Listen to the Covid Health Podcasts
Exploring challenges in health and social care in Northern Ireland.
Listen to the podcasts
---
As a University we are actively supporting the fight against coronavirus on many fronts.
Our experts are working directly with local and national government to scale up screening and develop new antibody testing. Our data scientists are working as part of the local government task force to predict the trajectory of infection and vital PPE is being manufactured at pace by staff and students from across the university.
We've always pioneered research that improves the lives of our communities and societies and addresses global challenges - and now we're facing the biggest challenge that most of us have seen in our lifetime to date.
Collaborating with our partner organisations and industry as well as the general public, we are making a difference in the fight against COVID-19.
---