Page content
This year marks the three hundredth anniversary of the migration of a number of families from the Bann Valley to a new life in North America.
In order to commemorate this, Ulster University shall host a gathering of academic and community writers who shall explore the connections between Ulster and North America. The event will examine three main shared areas of interest between the two places: culture, family and space. It is hoped that this will prompt a re-examination of the impact of literature and ideas, family and genealogy and space and landscape that have shaped the relationship between the two places then and since. This conference is a sister conference of the Maine Ulster Scots Project Ulster Diaspora Reunion and Conference which will be held August 14-16, 2018, in Brunswick Maine at Bowdoin College Campus.
Papers of 20-25 minutes would be accepted on the following themes:
Afterlives of 1718
Ulster Diaspora
Family history, memoirs and correspondence
Literatures of Migration and Diaspora
Narratives about space, place and landscape
Interactions with indigenous peoples
Interactions with 'Yankee' English/ French on the New England/Quebec frontier.
Built environment —skill and tools of Scotch Irish pioneer life.
Shipbuilding and the Scotch Irish in Maine.
New Insights, reflections on connections Scotland, Ireland and America
Culture and memory/ forgetting
Ulster-Scots and Scotch-Irish commemorations
Further details can be found at:@HurchinHome Twitter Account
Please send a 200 word abstract of your paper to f.ferguson@ulster.ac.uk by April 30th 2018.
Coleraine Campus Location
The feeling of community at our campus makes for a warm and welcoming student experience.
Campus Address
Ulster University,
Cromore Rd,
Coleraine
BT52 1SA
Campus maps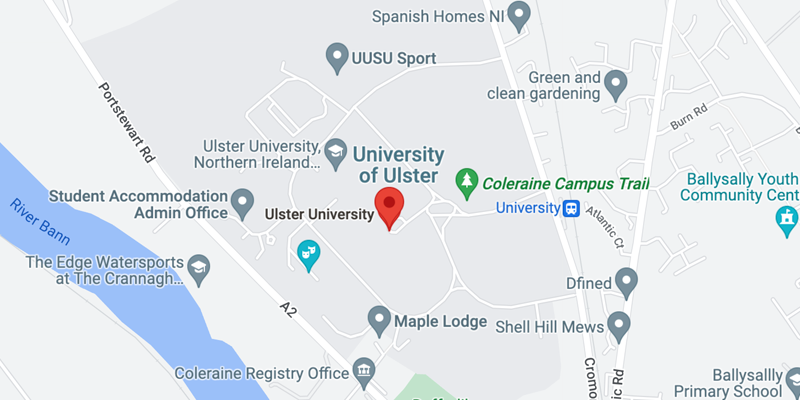 Coleraine Google Map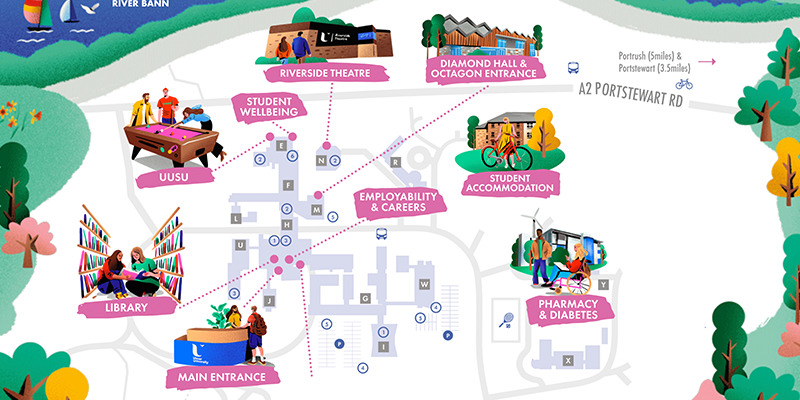 View Coleraine Map
Event info
This event has ended
Thursday 28 June to Friday 29 June
Dr Frank Ferguson