Kickstart your business idea
A Santander Universities enterprise programme helping UU students launch their own business.

What is UU Start?
UU Start is a comprehensive support programme for student entrepreneurs at all stages of their business journey. Split into three phases, you will join at the phase most relevant to your support needs.
The programme will help you to:
Develop a business concept based on your passions & skills
Create solutions that have commercial potential
Kickstart your business idea with one to one advice sessions
Identify and develop skills for running a successful business
Be supported by industry experts and alumni entrepreneurs
Be eligible for a range of Ulster University grants to help launch your business
Be guided from idea through to selling your first product or service
Programme value is £3,000+ per student.
Phase 1: Innovation
This is the initial phase of business development, where ideas are generated and developed. Activities in this phase focus on helping you identify what ideas have potential to develop from an idea to a more concrete business. This phase includes:
Ulster Alumni Speaker Series
Launch @ Lunch Sessions
2 Day Business Boot Camp
Alumni Mentoring
Phase 2: Validation
This next phase takes the business from an idea to a realistic and actional business plan, through to business launch. Provision here focuses on tailored support and customer testing leading to product refinement before business launch. This phase includes:
Monthly 1:1 Coaching Sessions
Customer Discovery & Development
Up to £1,500 funding from the Santander Enterprise Fund
Campus Start Up Sessions
Phase 3: Acceleration
This final phase supports you and your business post-launch to help you grow and increase the likely-hood of business survival. These activities focus on access to funding, opportunities to pitch and preparing to scale. This phase is also open to alumni up to two years after graduation. This phase includes:
Pitch to Innovation Ulster Ltd for Investment
Access to the UU Alumni Enterprise Network
Access to UU space, equipment & resources
Assembly of an advisory board
Request more info
Complete our online form and a member of the Student Enterprise team will be in touch.
Applications are open all year.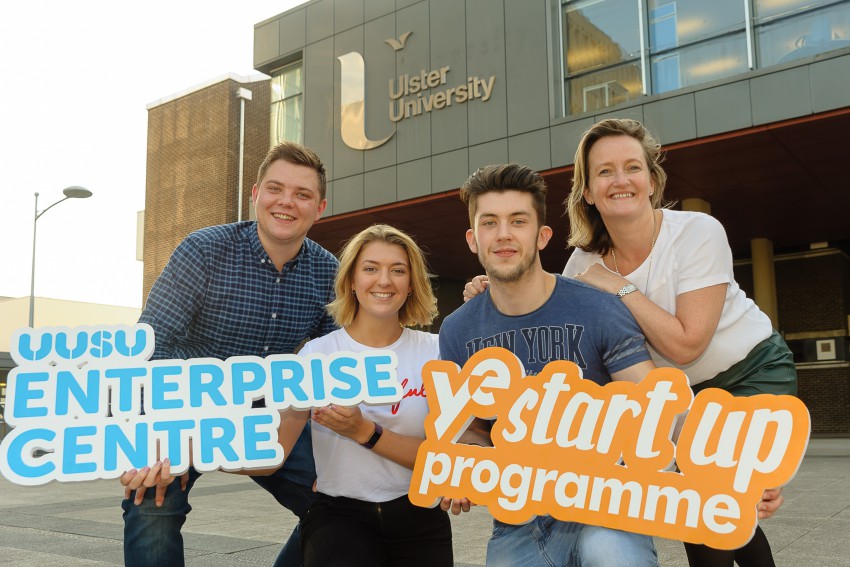 Start a business, trade for 10 months & keep the profits .

Receive a grant of up to £1,500 to help launch your business.